Monthly Music Recap – October 2021
October 2021 has been a rather mixed bag for music fans. Several indie and alternative artists have dropped critically successful albums this month, while some of the most popular of today's musicians (including the love-him-or-hate-him Ed Sheeran) have released some of their most critically unsuccessful albums of their discographies.
Albums
Hovvdy – True Love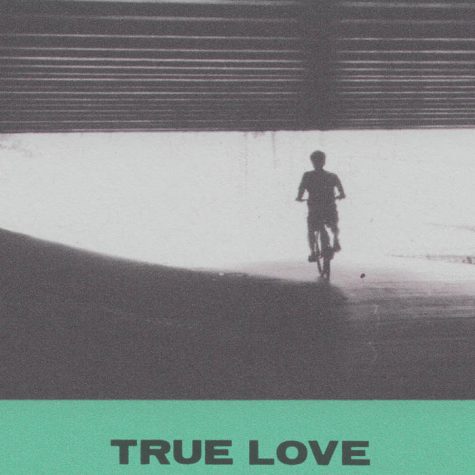 On their fourth LP, Texas indie duo Hovvdy (pronounced "howdy") tells stories of coming-of-age and, of course, true love. Their early projects featured low-fidelity minimalism, whereas True Love utilizes elements of dream pop and shoegaze (especially in the title track), adding a dreamlike feeling to their core indie-folk sound. Hovvdy co-produced the record with Andrew Sarlo, who has previously worked with indie folk bands Big Thief and Bon Iver. Sarlo's signature upbeat pianos and acoustic guitars are present throughout the album, complimenting Hovvdy's production style quite nicely. True Love's nostalgic tinge and folksy yet dreamlike production bring to mind the most treasured childhood memories and bittersweet love stories. It is a must-listen, especially on vinyl.
Coldplay – Music of the Spheres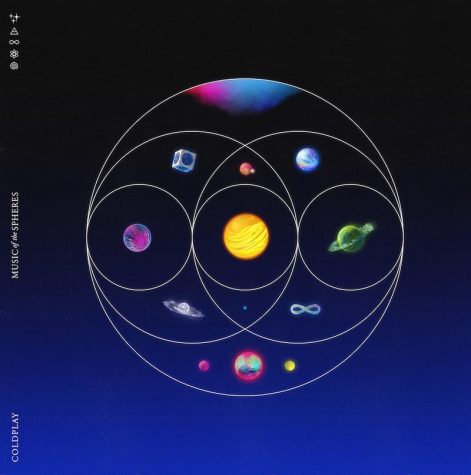 Coldplay's ninth studio album has existed to some degree since 2010, when the band first envisioned a space themed record in their blog. Eleven years later and we have Music of the Spheres, a concept album where each track corresponds to a particular planet of a fictional solar system. Although well received by fans, the record got generally mixed reviews from critics, many of whom criticized the album for a lack of subtlety in its electro-pop inspired sound. However, the ten minute behemoth of a closing track "Coloratura" received near universal acclaim. Stylistically, the album draws upon electro-pop, with the band's rock elements taking a supporting role to the synth fueled sounds that permeate the record. It also involves collaborations with other artists, including Selena Gomez and Jacob Collier. Although the delivery of the concept often falls a bit short, Music of the Spheres is nonetheless a solidly enjoyable album.
FINNEAS – Optimist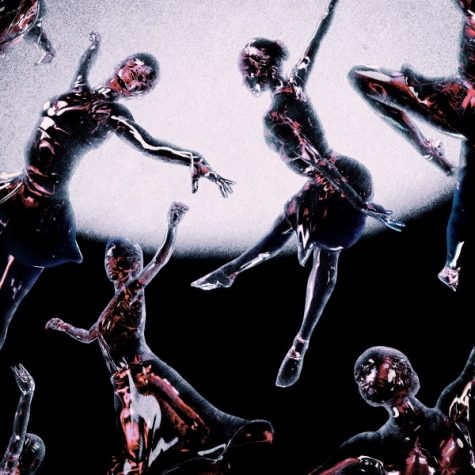 After years of co-writing and producing for his sister Billie Eilish, Finneas O'Connell's debut album feels simultaneously new and familiar. Since Eilish's debut single in 2015 his style has been present as some of the most popular music of the last several years, but until now he had never recorded a full album as a solo artist. The result is that Optimist sounds almost like a Billie Eilish project without Billie Eilish. Despite this, the record still has a unique flair to it, with Finneas' voice bringing a new angle to his songwriting that makes it sound distinctive from what we've heard before. The track listing features a blend of electro-pop and indie sounds interspersed with slower and softer piano based songs, all tied together by his intoxicating vocal harmonies. Optimist, while not treading much new ground, is overall a powerful demonstration of Finneas' abilities as both a songwriter and a producer.
PinkPantheress – to hell with it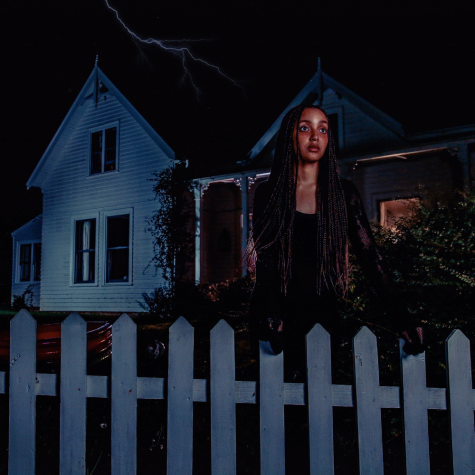 After releasing multiple singles that blew up on TikTok (most notably "Pain"), UK-based producer PinkPantheress has released her debut mixtape to impressive critical reception. Her sound has been described by fans as "nostalgic" for the early 2000s; PinkPantheress makes unpolished, breakbeat-filled electronic music reminiscent of the MySpace era. to hell with it exemplifies this nostalgic feeling, with chaotic breakbeats, glitchy sound effects, and an overall dark ambience. The mixtape is a glimpse into the mind of a mysterious internet star, detailing her thoughts and feelings through a danceable, atmospheric lens.
Dream Theater – A View From the Top of the World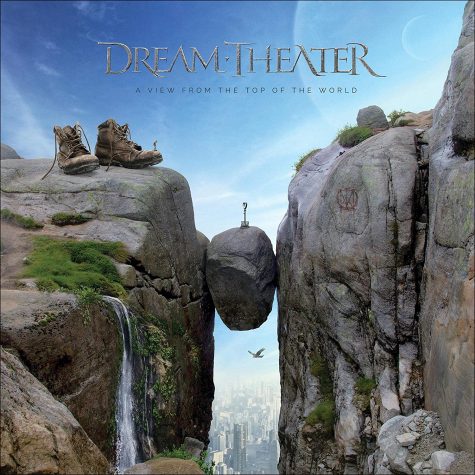 After a series of controversially received albums throughout 2010s, Dream Theater made a huge comeback with 2019's Distance Over Time, a decisive record that broke their usual formula. However their newest release, A View From The Top of The World, represents a powerful return to form for the band. Where Distance Over Time defined itself with short and often catchy songs, A View From The Top of The World marks a return for the longer suites which are so often a trademark of their sound. The opening track and lead single "The Alien" crashes in with a powerful hook built upon complex rhythmic schemes, and keeps up the energy for an intense nine minutes. "Sleeping Giant" is a mid tempo banger that delivers some infectiously catchy guitar riffs, and "Awaken the Master" is the band's first song to be recorded using an 8 string guitar. The record also closes with an epic multipart suite spanning twenty minutes, a structure that Dream Theater is well known for, but that fans have been missing since "Illumination Theory" on their 2013 self-titled album. Well received by both critics and fans alike, A View From the Top of the World is a solid display of the classic sound that Dream Theater is known for, while still making room for the evolution and experimentation that is essential to the genre.
JPEGMAFIA – LP!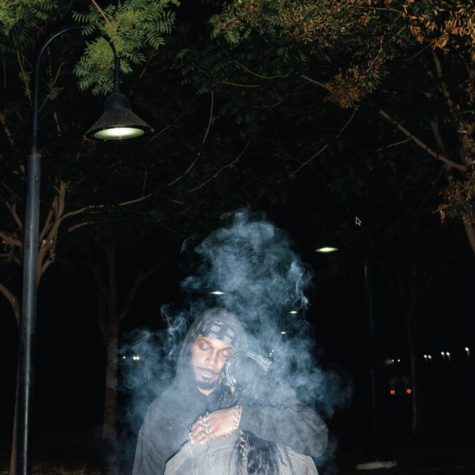 Experimental hip-hop producer JPEGMAFIA's long-awaited LP! has left the internet music scene in awe, with the album placing 3rd in the 2021 charts on RateYourMusic. He first made waves in 2018 with his breakout album Veteran, drawing in fans of experimental hip-hop giants Death Grips. On LP!, JPEGMAFIA distances himself from comparisons to Death Grips; he incorporates elements of R&B and IDM that make the album completely unique in sound. He rails against the music industry and racism through distorted samples and heavy basslines. The album has been released in two forms: the "Online" version, uploaded to Spotify and other streaming services, and the "Offline" version, uploaded to YouTube and Bandcamp and boasting a handful of bonus tracks. Overall, LP! is an intense listen, but worth all the while.
Lana Del Rey – Blue Banisters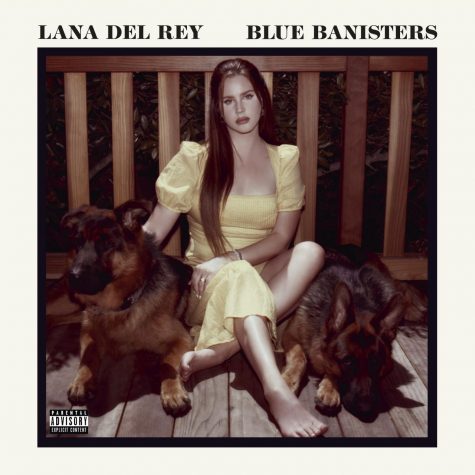 Although it's only been seven months since the release of her last studio album Chemtrails over the Country Club, Lana Del Rey is already back again with a new record. Originally slated to come out in July, Blue Banisters came out on October 22nd, after months of uncertainty (and apparently evolution). When it was first announced back in March, the album was titled "Rock Candy Sweet", something that was changed fairly quickly as more information came out. On the intended day of release, fans instead got a cryptic tweet from Lana: "Album out later later… Single out soonish. Have a good fourth x". Now that the album is here, it seems to have been at least somewhat worth the wait. The record has been received with general positivity from critics and fans alike, although some have criticized it for its lack of innovation. Although it doesn't deliver anything new, Blue Banisters still exists as a solid addition to Lana Del Rey's discography.
Ed Sheeran – = [Equals]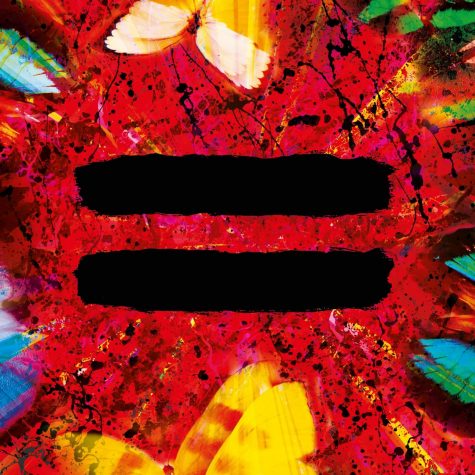 On his newest LP, Ed Sheeran dabbles in genres such as R&B and rock, but still sticks to the same tired singer-songwriter pop formula. Tracks like "Tides" utilize dramatic drums and sentimental lyrics as usual; in fact, one might even argue that "Tides" sounds very similar to Sheeran's 2017 hit "Castle on the Hill." The album was released to lukewarm critical reception, garnering a 3.6/10 from Pitchfork and a 2/10 from The Needle Drop—some of the worst scores Sheeran has received on one of his projects. Its critics have called it "synthetic" and "saccharine." Nevertheless, fans have shown a lot of love to Equals, with many even calling it their "album of the year."
Singles & EPs
Mitski – Working for the Knife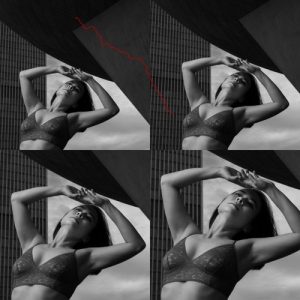 Singer-songwriter/multi-instrumentalist Mitski pleasantly surprised her dedicated fanbase with her first release in 3 years on October 5. "Working for the Knife" marks a distinct shift in sound for Mitski; the track retains her indie rock roots, but the shoegaze-y guitars and dark production are a definite change. In the track, Mitski details her struggles as a creative in the public eye with the symbolism of "the knife," which some have interpreted as a representation of ruthless criticism or even death. Fans have generally received Working for the Knife positively, and they are excited to see what this shift in sound and style will bring.
Big Thief – Change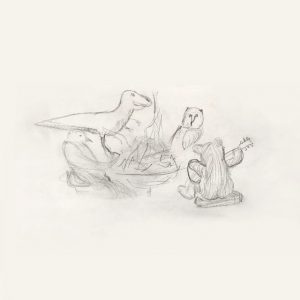 This month, indie folk outfit Big Thief released the last of a group of four singles, with "Sparrow" and "Little Things" being released in August, "Certainty" in September, and "Change" in October. We'll treat these singles as an EP, since they all appear to be part of one project. The first two tracks of Change stay true to Big Thief's folk repertoire, but "Little Things" emerges as a charming dream pop song, with shimmering guitars and whispery backing vocals. "Sparrow" then returns to that familiar folk sound, particularly reminiscent of the band's 2016 album Capacity. Change, despite its name, may not be anything too different from past Big Thief records, but it is a charming selection of songs that will make listeners nostalgic for memories they've never had.
Cavetown & Chloe Moriondo – Teenage Dirtbag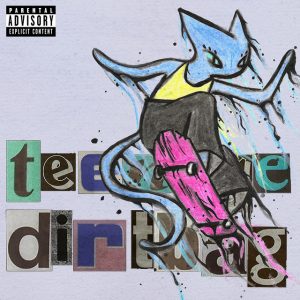 In the world of indie bedroom pop, Cavetown and Chloe Moriondo are two names that seem to go hand in hand. They've toured together, covered each other's songs, and appeared on each other's albums. Now they're back again with a new collaborative single, a cover of the song "Teenage Dirtbag". Recorded by Wheatus on their debut album in 2000, the track was originally meant as a pop punk anthem. However, Cavetown and Chloe Moriondo have re-imagined it as a softer and more mellow electronic pop song. The verses are filled out by an airy electric piano sound, while the chorus sections deliver a thick tapestry of acoustic guitar, synth, and layered vocals. Overall it's an imaginative cover coming from two of the biggest names in the bedroom pop worlds, and a fresh take on a classic song.
Leave a Comment
About the Contributors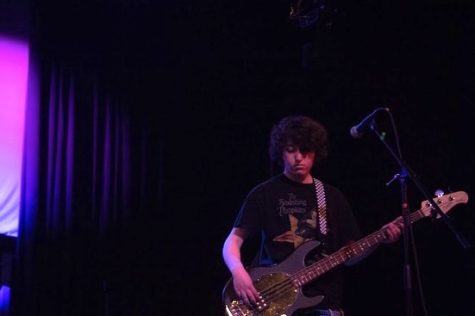 Nico DiBari, Entertainment Editor
Nico is a senior currently enrolled in Journalism II. In addition to visual art, writing, and literature, he is passionate about contemporary music and...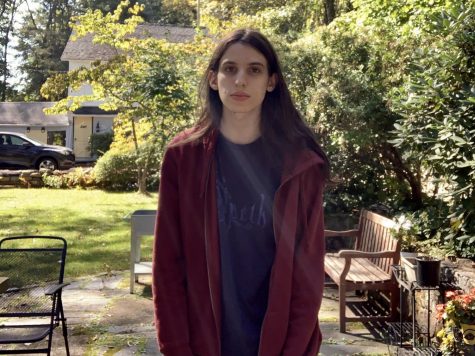 Miles North, Staff Writer
Miles is a senior at West Morris Central, and is excited to be writing for The Paw this year. Miles' main passion is for music, and he spends most of...