Henry Ruggs III Faces Up to 40 Years in Prison after Fatal Car Accident
Last Tuesday morning, former Las Vegas Raiders wide receiver Henry Ruggs III was travelling 156 mph in his Chevrolet Corvette before he rear-ended another vehicle, killing a 23-year-old woman and her dog. Prosecutors report that the former 12th overall pick in the 2020 NFL Draft was driving with a blood alcohol limit that exceeded over two times the legal limit. 
The Raiders organization released Ruggs after the Las Vegas Metropolitan Police Department initially charged him with driving under the influence (DUI) resulting in death. A conviction of this charge carries a sentence of 2 to 20 years in prison. Ruggs was also charged with one count of reckless driving. 
However, on Friday, Ruggs faced additional charges including DUI resulting in death, another count of reckless driving, and possession of a gun under the influence of alcohol, which pushed the total charge count to five. With the new charges, the ex-raiders receiver is now facing up to 40 years in prison. 
Ruggs made his first court appearance last Wednesday, behind a glass window in a wheelchair and neck brace. His initial bail was set at $1 million by the state of Nevada, however, the judge placed his final bail at $150,000. On top of bail, the judge enforced Ruggs to wear an ankle monitoring device, abstain from alcohol, and surrender his passport. 
Later after the morning of the crash, the Las Vegas Raiders published a statement that they were fully aware of the incident:  "We are devastated by the loss of life and our thoughts and prayers go out to the victim's family," the statement read, "We are in the process of gathering information and will have no further comment at this time."
During a press conference on Wednesday, Raiders interim head coach Rich Bisaccia delivered an emotional opening statement. 
"We want to express our sincere condolences to the victim's family. A person lost their life yesterday morning and we think it's important to keep the focus on that as we talk about this tragic event," Bisaccia exclaimed. "We love Henry Ruggs and want him to know that. It's a terrible lapse in judgment of the most horrific kind, it's something that he will have to live with for the rest of his life." 
At the same conference, Raiders quarterback Derek Carr spoke about Ruggs' situation saying that he will "be there" for his former teammate.
"I will always be here for him. That won't change, and I will prove that over the course of time to him. Not to anybody else," Carr said. "But he needs people to love him right now. He's probably feeling a certain type of way about himself right now, and he needs to be loved. And if no one else will do it, I'll do it."
Leave a Comment
About the Contributor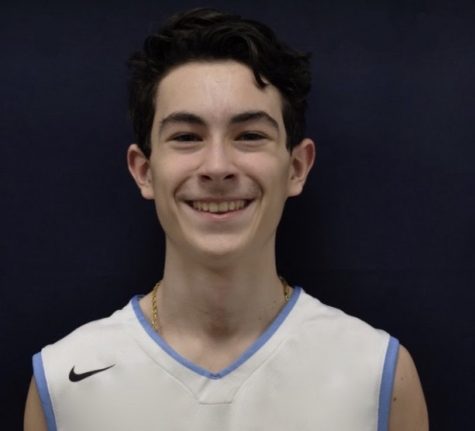 Sean Davies, Staff Writer
Sean is a senior at West Morris Central. He enjoys playing sports such as track, basketball, and football. This is Sean's first year with The Paw and he...