Mitski Announces New Album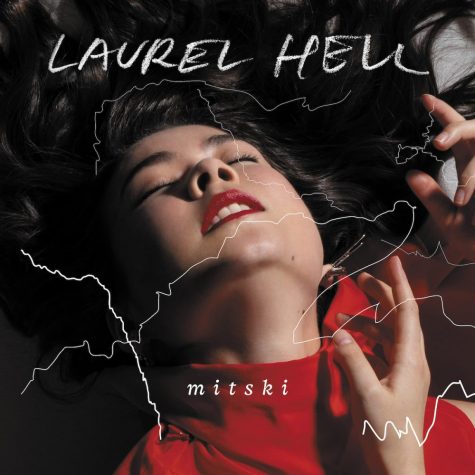 Over three years after her 2018 hit Be the Cowboy, Mitski will finally be releasing a new album. On November 9th, she put out a new single, "The Only Heartbreaker," and announced her new album Laurel Hell, which will be released on February 4, 2021 via the label Dead Oceans. Laurel Hell's tracklist includes "The Only Heartbreaker" and "Working for the Knife," which was unveiled last month.

Based on the singles released so far, Laurel Hell will see a shift in sound for Mitski. The dark production and 80s synths are reminiscent of Tears for Fears' 1985 Songs from the Big Chair (this is meant in the absolute best way possible!). Mitski appears to be encompassing new wave with this new album, a distinct move away from the bright pianos and overdriven guitars of Be the Cowboy. 
Mitski's new album will also see a shift in lyrical themes, according to a statement from the artist (via Pitchfork News). "I needed love songs about real relationships that are not power struggles to be won or lost," said Mitski. "I needed songs that could help me forgive both others and myself. I make mistakes all the time. I don't want to put on a front where I'm a role model, but I'm also not a bad person. I needed to create this space mostly for myself where I sat in that gray area." Mitski seems to be creating a new persona alongside Laurel Hell, or perhaps revealing who she's been all along. 
The title of the album comes from a Southern Appalachian term for areas where laurels grow in dense thickets. "Hell" comes from the fact that these thickets are inescapable, and Mitski found this fascinating. In an Apple Music 1 interview, she said, "[Laurel flowers] just burst into these explosions of just beauty. And, I just, I liked the notion of being stuck inside this explosion of flowers and perhaps even dying within one of them."
Fans and critics alike are excited to see what Mitski does with this new sound, with positive reviews for the singles from Pitchfork and other music publications.
Alongside the new album, Mitski has released exclusive new merchandise on her website and will be going on an already sold-out tour in 2022. 
Laurel Hell LPs, CDs, cassettes and merch available now at https://t.co/CgUHQ2SHmt pic.twitter.com/sZzJPndfqk

— mitski (@mitskileaks) November 9, 2021