Red (The Paw's Version): Swift Knows "All Too Well" About Releasing Graceful Albums
Autumn leaves falling down like pieces into place with Taylor Swift's newest album
The color of the leaves, daylight savings time and the temperature outside have all changed as fall begins, but there's one thing that will never change, Taylor Swift and her ability to give fans exactly what they need without even knowing it. On November 12, 2021, Swifties were graced by the infamous pop, country, and indie icon (honestly she can do it all) Taylor Swift with her album Red (Taylor's Version). 
This past week has been fully dedicated to Taylor Swift as she has not only brought beautiful harmony and lyrics to our ears, but also heart-touching music videos and hilarious cameos on several television shows. So here is a rundown on all things Taylor Swift to celebrate what she has rightfully deserved.
First and most importantly the release of her newest rerecorded album, Red (Taylor's Version). But what does it mean to be Taylor's Version? Wasn't there already an album titled Red? For all those Swifties who don't know, before November 2020, Taylor Swift didn't legally own any of her songs or albums that she had recorded and released while under the management of Big Machine Records. When her contract was up with the record label, she was then able to essentially re-record her previous songs and reclaim them as her own (total girl boss moment). So that is exactly what she did starting with Fearless (Taylor's Version) which was released in April 2021. Six months after her first re-recorded album, Taylor Swift returned with Red (Taylor's Version) just in time for the fall theme that the album depicts.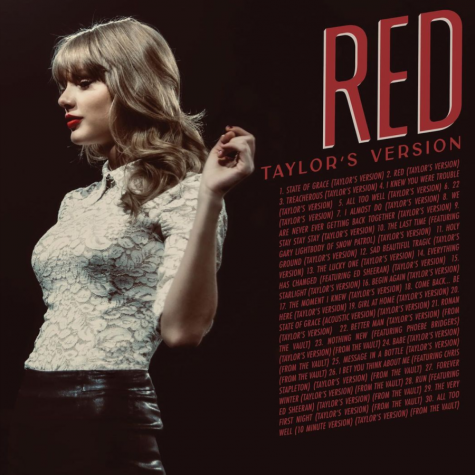 Red (Taylor's Version) has classics and new surprises. The 2021 album features re-recorded hits such as "22 (Taylor's Version)", "Come Back…. Be Here (Taylor's Version)" and "We Are Never Ever Getting Back Together (Taylor's Version)." Along with her original songs from the album, Swift also included songs that did not originally make it onto the album. With collaborations from popular artists including Ed Sheeran and Phoebe Bridgers, Swift released vaulted tracks like "Nothing New (Taylor's Version)(from the Vault)", and "Better Man (Taylor's Version)(from the Vault)." In total, the album is 130 minutes and 26 seconds long. That's more than two hours worth of Swift's beautiful voice and definitely tears. 
With Taylor Swift, there is no shock that her album also came with some ex-boyfriend drama. The album features "All Too Well (10 Minute Version) (Taylor's Version) (from the Vault)" which has received not only a lot of praise but has also sparked speculations about who the song is about. The ten-minute version of the original song on the album was also accompanied by a short film titled All Too Well: The Short Film starring Sadie Sink (Stranger Things) and Dylan O'Brien (Teen Wolf). The two actors, who were directed by Swift herself, put on an incredible performance that was based on the premise of the song. The song and the film ultimately brought some rumors as the song is highly speculated to be about Swift's former beau, Jake Gyllenhaal (Jake if you are reading this, give her back the red scarf!!). Fan reactions to the song and rumors have not been kind in any sense as accounts on TikTok and other social media platforms have been viciously attacking Gyllenhaal for his behavior during their short-lasting relationship.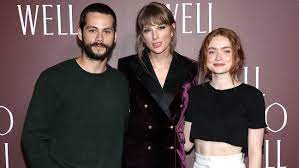 Swift also took Saturday Night Live by storm as the musical guest on November 13th with her amazing performance of "All Too Well (10 Minute Version)(Taylor's Version) (from the Vault)" and participated in a hilarious skit. Taylor Swift didn't stop giving though as she also released a new music video for her song "I Bet You Think About Me (Taylor's Version)" directed by her famous friend, Blake Lively. There is no shock that this dynamic duo of blonde legends gave fans such an amazing video. 
Swift did not disappoint at all these past weeks and has reassured fans that she is a music legend who shouldn't be messed with. So get ready for fall and listen to Taylor Swift's newest content because she deserves all the recognition for her fabulous, magnificent, and heart-wrenching work. On behalf of all the Swifties, thank you Blondie for making this fall a lot sadder but a lot better.
Leave a Comment
About the Contributor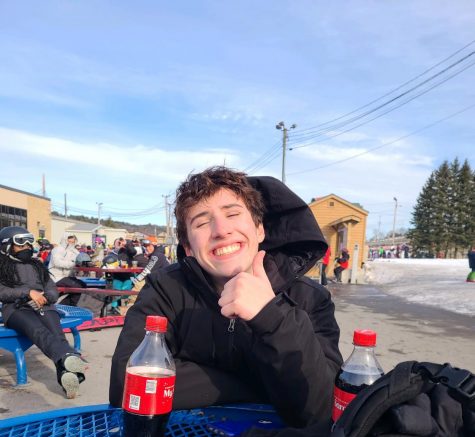 Sebastian Gutkin, Editor-in-Chief
Sebastian Gutkin is a senior here at West Morris Central High School and is currently Editor-in-Chief. This is his third and final year writing for The...