Who Suffered the Consequences of Astroworld?
On Friday, November 5, 2021, more than 50,000 people showed up to Travis Scott's Astroworld concert. Expecting a night of excitement, concert-goers were instead faced with a night of tragedy, fear, and death. As soon as Scott started to perform, fans began pushing to the front in an attempt to get closer to the stage. Those at the front barriers began to get crushed by the swarm of people. Shortly after, almost everyone in the crowd was being compressed between each other. Things only got worse as the night went on. Fans describe being crushed and suffocated in the crowd, many fearing for their lives. The pit of swarming concert-goers claimed the lives of eight people that night. Two more victims have since been declared dead from the injuries they sustained at the concert. The victim's ages range from a young nine year old boy, to a 27 year old man. Throughout the night fans were pleading with Scott and security guards to stop the concert as they knew people were getting hurt, however, Scott ignored their requests and continued with his show. Dozens of lawsuits have been filed against Travis Scott, Live Nation Entertainment, and the NRG Park in Houston. Scott made a small statement on his Instagram story apologizing, however many fans believed it was insincere because of the tone he uses. In the video Scott says, "I mean…I- I'm honestly just devastated. I could never imagine anything like this just happening." Fans are very upset about this statement because people were telling him to stop his show and he disregarded them completely.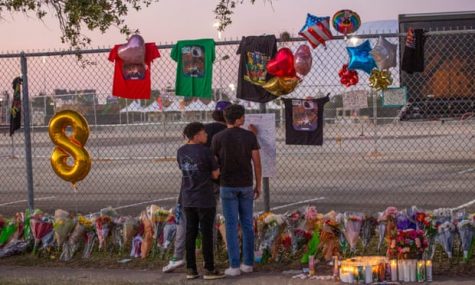 Families are grieving over the loss of their children, wishing that they had never let them leave the house that night. Ezra Blount was just nine years old when he went to the concert with his Dad, Treston Blount. Ezra's Dad told Buzzfeed: "I had my son on my shoulders awaiting Drake's stage appearance. I began to be crushed until I couldn't breathe. I passed out and I woke up and my son was gone." Ezra had fallen off of his father's shoulders and was crushed under the thousands of people stampeding over everyone and everything. Ezra suffered severe damage to his brain, kidney, and liver. He was transported to a hospital in Houston where he stayed in a coma. After spending 9, long days in the hospital Ezra was declared dead due to his injuries. The Blount family is filing a lawsuit against Scott which adds to the numerous already filed.
Memorial City recently 'turned green' in honor of the second youngest victim, John Hilgert, who was 14 years old.  He attended Memorial High School and was loved by many. In remembrance of Hilgert's life, the city added green lights to the trims of buildings, as green was his favorite color.  In another display, it has recently been announced that Memorial City will soon 'go pink' in honor of 23 year old Madison Dubiski who also tragically lost her life at Astroworld. Dubiski's family is filing a lawsuit against Scott as well. Kurt Arnold and Jason Itkin, the families attorneys, told Khou11: "Madison's family filed this lawsuit to make sure that the truth of what went so horrifically wrong at the Astroworld Festival is discovered. This lawsuit will make sure that those responsible are held fully accountable and that something like this never happens to another family." 
The tragic event of Astroworld has brought heartbreak to thousands around the world. The names of all the victims should not go unheard: May, Franco Patino, Jacob Jurinek, Ruby Peña, Mirza Danish Baig, Brianna Rodriguez, Axel Acosta, Madison Dubiski, Bharti Shahani, John Hilgert and Ezra Blount all rest in peace. 
Leave a Comment
About the Contributor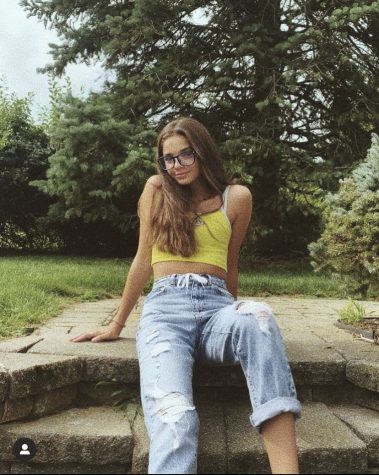 Lauren Allocca, Staff Writer
Lauren is a Junior at West Morris Central. She enjoys writing, the outdoors, and spending time with her family and dog. This is Lauren's first year with...