Kyle Rittenhouse: What to Know
The Verdict
Kyle Rittenhouse, 18, who shot and killed two men and wounded another during Black Lives Matter protests in Kenosha, Wisconsin, was found not guilty of homicide and other charges this past Friday, November 19th.
After around 26 hours of deliberation, a jury agreed that Rittenhouse had acted reasonably in self-defense during the riots that took place in August 2020, days after a white police officer shot and killed a black man, Jacob Blake. Rittenhouse was acquitted of all of his five charges, being first-degree intentional homicide, attempted first-degree intentional homicide, first-degree reckless homicide, and two counts of first-degree recklessly endangering safety, according to AP News. The judge also dismissed two other charges, being possession of a dangerous weapon by a person under 18 and failure to comply with an emergency order from state or local government.
What Happened?
On August 25th, 2020, the streets of Kenosha were crowded with protesters railing against the police shooting of Jacob Blake. Rittenhouse, then 17, was on the scene at a used-car dealership openly carrying an AR-15-style assault rifle to "make sure [protesters] don't burn the whole place down" (via GQ).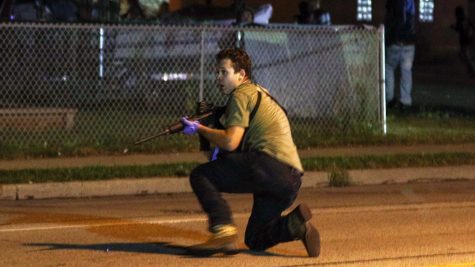 During the protests, Rittenhouse clashed with a group at the car dealership. Among this crowd was Jacob Rosenbaum, 36, who had just been discharged from a hospital following a suicide attempt. He was carrying a plastic bag filled with toiletries, and threw the plastic bag at Rittenhouse before he was fatally shot. Rittenhouse then fled the scene. Anthony Huber, 26, spotted the armed teenager and ran towards him, reaching for the gun with one hand and wielding a skateboard in the other. Rittenhouse then fired once, killing Huber. Gaige Grosskreutz, then 26, approached Rittenhouse shortly after Huber was shot, drawing his pistol, but keeping his hands up as he approached the boy. Rittenhouse shot Grosskreutz in the bicep, wounding but not killing him. Grosskreutz is now missing "90% of his bicep," he said, according to CNN.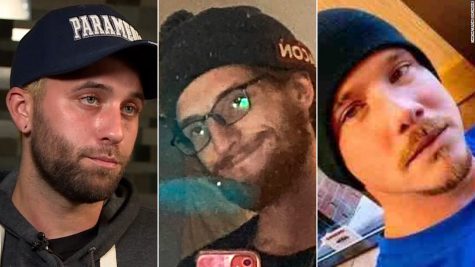 The Aftermath
The verdict in this complicated case has even further divided the country. Some believe that Rittenhouse is a hero and should have been declared innocent, while others are condemning the court for letting a murderer walk free.  "Imagine putting that kid in jail, one of the only people who was in downtown Kenosha that night for the right reasons," said Tucker Carlson of Fox News. "He was trying to help bring order out of disorder. He was trying to protect rather than destroy." Meanwhile, NAACP President and CEO Derrick Johnson stated, "The verdict in the Kyle Rittenhouse case is a travesty and fails to deliver justice on behalf of those who lost their lives as they peacefully assembled to protest against police brutality and violence." The case of Kyle Rittenhouse has brought about a debate over vigilantism and racial tensions, and the verdict has only fueled the fire. What will come of this verdict is not yet known, but it has certainly made history.
Leave a Comment
About the Contributor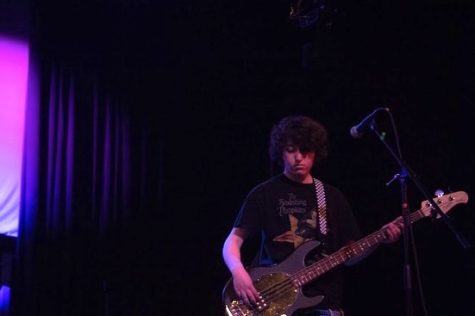 Sloane DiBari, Entertainment Editor
Nico is a senior currently enrolled in Journalism II. In addition to visual art, writing, and literature, he is passionate about contemporary music and...