Truck Driver Upsets Long Time Politician In New Jersey Election
Election night 2021 had a lot of news regarding Republican Glenn Younkin's upset win over Democrat Terry Mcaufee in Virginia but there was an upset bigger than that in the Third Legislative District of New Jersey. Edward Durr, a truck driver for a furniture company, took down Stephen Sweeney who was one of the most powerful Democrats in New Jersey. Sweeney held the 3rd legislative district since 2002 and was the Senate President in New Jersey since 2010 which made him the longest serving Senate president in New Jersey history. By holding these positions for the length he held them it seemed extremely unlikely for a no-name Republican truck driver to win the election. The reason for Durr having such a low chance of winning is that he came into the election with absolutely zero political background and only recently got into politics seriously. In an interview with the New York Post, he said his "interest to get involved in politics stemmed from "following Trump's election" as president in 2016. In the interview, he would also go on to say "He(Trump) didn't need to be a lifetime politician to run. So that kind of steered me into looking into it, and then I got serious."
To go along with his non-existent political background his campaign budget was also a major headline in the upset. He spent a mere $2,300 for his entire campaign and recorded his campaign videos off of his cell phone. His campaign budget was incredibly low compared to the last election where NJEA, the largest teachers union in the state, raised over $5 million to push out Sweeney and still lost. But, this election was different, Durr won by around 2,200 votes out of the 62,000 cast according to the Associated Press.
With the Associated Press Durr said his main "secret" behind his win was two words: "Phil Murphy." The reasoning he gave for that quote was that due to the pandemic the people learned that
they "don't want government rule by a dangerous guy armed with a bunch of executive orders." Sweeney's reasoning for his loss was very straight to the point and said "it was a red wave." He also went on to say "We have to focus on the things that are important to people in the state. And we have to listen to them." This election also comes at a time where New Jersey's Governor race was much closer than anyone expected with Republican Jack Chitarelli only losing to reigning Governor Phil Murphy by about 74,000 votes. So if these elections are an indication of anything it's that New Jersey citizens' political stances seem to be changing at a rapid pace and if the Democrats want to hold the state long term they need to make changes to please the state as a whole.
Leave a Comment
About the Contributor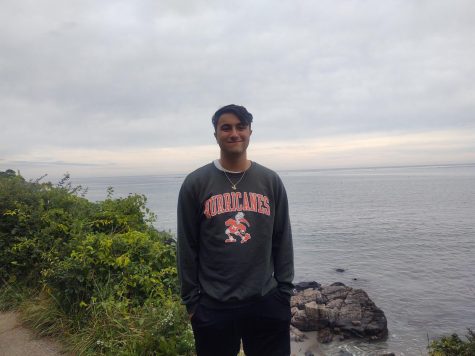 Brendan Granata, Staff Writer
Brendan is a junior here at West Morris Central and this is his first year writing for The Paw. He has a very strong interest in all things sports but...