Former Broncos Receiver Demaryius Thomas Dies at Age 33
On December 9,2021 former NFL wide receiver Demaryius Thomas was found dead in his home in Roswell, Georgia according to the police. It is believed that his death occurred from a seizure following medical complications due to a vehicle crash that occurred in 2019. Thomas had been suffering from seizures for the past few months. Thomas, having just retired earlier in 2021 was a former wide receiver for the Denver Broncos, Houston Texans, New England Patriots and New York Jets.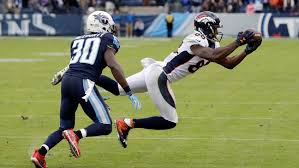 Thomas was drafted by the Broncos in 2010 and stayed in Denver until 2018. While a part of their organization, he earned a Super Bowl ring in 2016 and broke/tied over 15 franchise records including receiving yards in a regular season game, receiving yards in a postseason game, receiving touchdowns in a regular season and with most receptions in a playoff game. Thomas finished his career as a Bronco as the second-leading receiver with 9,055 yards. He then went on to play for the Texans where he put up big numbers with 677 yards rushing in 2018  but his time in Houston was short due to a torn achilles. He was then picked up by New England where he only played for one year. He then went on to spend two years with the Jets where he would ultimately end his career when he announced his retirement from football on June 28, 2021. During his NFL career he made three consecutive pro bowl appearances. Before turning pro, Thomas played in his home state at Georgia State. During his junior season he had 46 catches and 1,154 yards and eight touchdowns.

The Broncos released a statement early Friday morning about the loss of this "incredible player and a special person." They went on to add "Demaryius' humility, warmth, kindness and infectious smile will always be remembered by those who knew him and loved him." Hall of Fame quarterback Peyton Manning also released a statement saying "DT was a better person than he was a player, and he was a Hall of Fame player, that tells you how good of a person he was. He treated my kids like they were his own. He was here for every teammate's charity event." Many of his former coaches, teammates, and fans  have gone on social media to mourn the loss of Demaryius Thomas and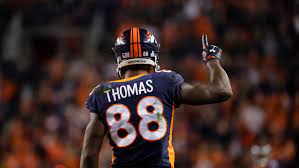 speak of his greatness as a player and a person. 
Leave a Comment
About the Contributor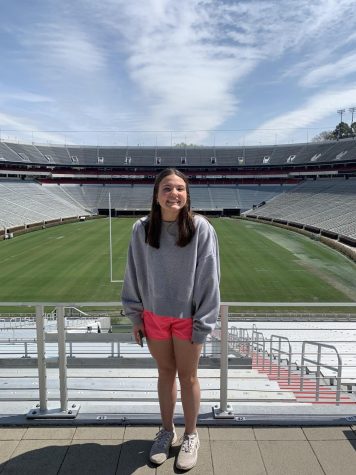 Lizzie Rubright, Sports Editor
Lizzie is a senior and in her third and final year writing for The Paw. Lizzie loves all things sports: watching them, playing them and especially writing...