MLB Enters Lockout Period For the First Time in 26 Years
For the first time since 1990, Major League Baseball (MLB) is in a lockout period because the collective bargaining agreement has expired. There were meetings held with MLB officials and Major League Baseball Players Association (MLBPA)  but no headway was made to cause any real changes. MLB commissioner Rob Manfred announced that all business will be frozen until a new agreement can be made. The freeze includes no trades, no signing free-agents and no players in the clubhouse. 
The shutdown was necessary because of the MLBPA's stubbornness. They were not going to change their demands which then put teams at risk to not be competitive this season. The MLB is working hard to meet the demands of the MLBPA and make the league as best it can be for the players. They have suggested bringing the DH to the National League, adding a minimum payroll for all clubs, expanding the postseason and increasing the luxury tax. The MLB claims that the demands of the MLBPA will make the game less competitive rather than more. Some their demands include, limiting the amount of time a player can spend with a team, cuts to the revenue sharing system,  
There is no saying when the shutdown will end but the goal of the MLB is to have the 2022 season be unaffected but there are questions about spring training and possibly even opening day. But until the two can come to an agreement there is no guarantee. Tony Clark, MLBPA executive director stated "The lockout won't pressure or intimidate players into a deal that they don't believe is fair… Players are committed to the negotiation process. Players are more than willing to be available now and every day moving forward to continue that process."
The lockout is a billionaires vs. millionaires situation where neither side is willing to budge. 
Leave a Comment
About the Contributor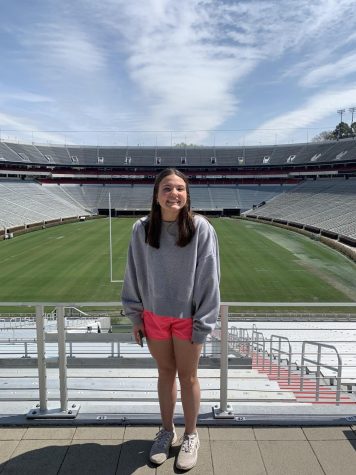 Lizzie Rubright, Sports Editor
Lizzie is a senior and in her third and final year writing for The Paw. Lizzie loves all things sports: watching them, playing them and especially writing...