College Football Coaching Carousel
The past few weeks of college football have been the most interesting all season and not just because the final playoff rankings were being announced or conference championships but the vacancy and replacement in college football head coaching jobs. There have been 27 teams so far with a change at head coach, most of these have been filled but some still remain open.
Of all 27 there are a few that really stand out because of the surprising nature of the move. The most of which being Brian Kelly leaving Notre Dame. Louisiana State University (LSU) fired their coach Ed Orgeron earlier this season after he fell from an undefeated national championship season in 2019 to going 8-10 over the next 2 seasons. On November 29, LSU announced that current Notre Dame head coach Brian Kelly would take over for the bayou legend Coach O. The Kelly move is more than just a big coaching change and huge for LSU but a betrayal of his players. The team found out about this just days before they found out their college football playoff fate through social media, not even from Kelly himself. Unlike most staffs none of his assistant coaches left ND with him. Their defensive coordinator Marcus Freeman has been promoted the head coach.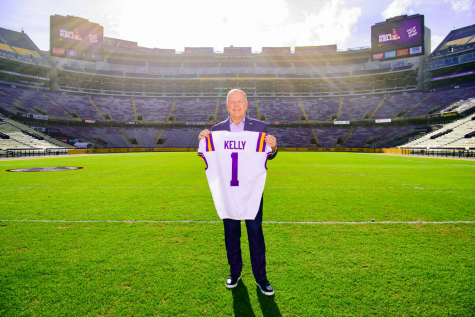 Although Dan Mullen had led the Gators to three NY6 bowls and an appearance in – SEC Conference championships he had been let go on November 21. Louisiana Heach Coach Billy Napier will take over in Gainesville following the conclusion of this season.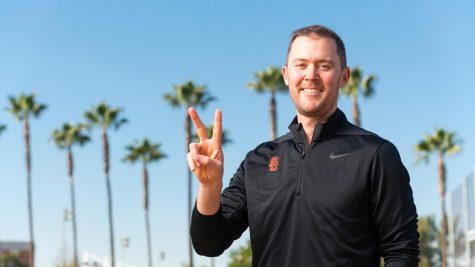 Another headline in the story of college football head coaches was Linclon Riley leaving Oklahoma for the University of Southern California (USC). Clay Helton who was the former coach at USC was let go after winning one PAC-12 conference championship, and three division conference championships. Despite having gone to four bowl games in his career the Trojans only won one of them. In the 2020 and 2021 seasons he ended with a record of 9-9. Helton will now take over as the HC at Georgia Southern. The move of Liclon Riley from Oklahoma is the shocking part of this story and has caused some turmoil in Norman. Riley and his team won four consecutive Big 12 titles and have made three college football playoff appearances. Riley finished at Oklahoma with a record of 55-10 which is the highest win percentage of a coach at Oklahoma. After he announced that he would be leaving Oklahoma many players entered the transfer portal and some commits decommitted. During his first press conference as the USC HC Riley stated "this will be the mecca of college football" His players took to Twitter and Instagram comments responding that he said that to them just weeks before.
While yes it is a job at the end of the day but for the young men who play for them it is so much more. It is personal. Here is a guy who becomes a father figure to them, he knows their family, he went to their homes, he has worked to develop them not only as players but as people, he wanted to have them play for him and now he is going to leave. Jay Williams spoke on the situation at Notre Dame stating "if chaos does occur that they can make the college football playoff and if it does happen now you're telling me it can be held against me because my head coach took a bag somewhere else and he couldn't even stay on board just for another month just to see if we have a chance to do this. I think that's cowardly." Specifically on the situation at Notre Dame it just proves that Kelly did not believe in his players, at the time Kelly left they still had serious playoff hopes. He couldn't even wait to see what happened after conference championship week.
Leave a Comment
About the Contributor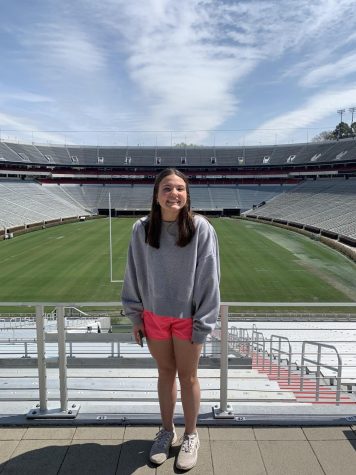 Lizzie Rubright, Sports Editor
Lizzie is a senior and in her third and final year writing for The Paw. Lizzie loves all things sports: watching them, playing them and especially writing...