Omicron Variant: What to Know, and What it Means for West Morris
The Coronavirus variant Omicron was first detected in South Africa on November 24th, and since then has been spreading all over the world. As it emerged across Europe, many countries put new travel restrictions in place, including the United States as the first American Omicron case was identified in California. At the time this is being written, the variant has been detected in forty eight states, including New Jersey, and has become the dominant strain of COVID in the U.S. 
Of course this begs the question: how will Omicron affect West Morris Central? So far, we have managed to progress through the Fall school year entirely in person, even in the wake of the Delta variant. A large part of this is due to the various restrictions being enforced, such as required masks and specific seating charts for the purposes of contact tracing. However, the rate of local infections seems to be rising as we approach winter, and Omicron might become yet another curveball.
Not much is known for sure about the Omicron, as experiments are still being conduct and data is still being collected. What we do know is that it's extremely likely to be significantly more contagious than any other strain of the virus. Part of this is due to the presence of multiple spike protein mutations, which make it more likely to evade the immune systems of vaccinated individuals.  However, there is some cause to believe that the variant causes less severe illness in general, with the majority of Omicron patients in South Africa being initially admitted to the hospital for reasons other than COVID.
Even before the arrival of Omicron in NJ, our school district has been heading down a troubling path concerning the pandemic. Just a few weeks ago, Long Valley Middle School was forced to close down and go virtual after a PTA hosted event resulted in nearly thirty COVID cases. Meanwhile, West Morris Central High School has been seeing a slow but steady increase in cases during the last month as temperatures drop. This reflects a nationwide trend mirroring what was seen last year, with a surge of COVID cases and deaths right before the holidays.
Although Omicron might make the fight against COVID-19 longer and more difficult, there are still ways to fight it. Although the efficacy of vaccination is greatly reduced against Omicron, studies show that the booster shots currently available help to reclaim much of that immunity. The best thing that you as a student can do for the health and safety of West Morris is to get vaccinated, wear masks, and continue to practice social distancing as best as possible when in public.
Leave a Comment
About the Contributor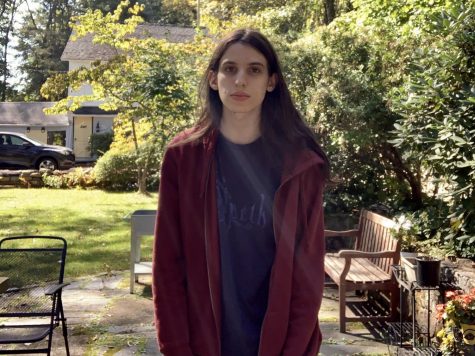 Miles North, Staff Writer
Miles is a senior at West Morris Central, and is excited to be writing for The Paw this year. Miles' main passion is for music, and he spends most of...