The College Football Playoff Is Here
The biggest time in college football is here. The four College Football Playoff (CFP) teams have been announced, setting up the matchups leading to the National Championship.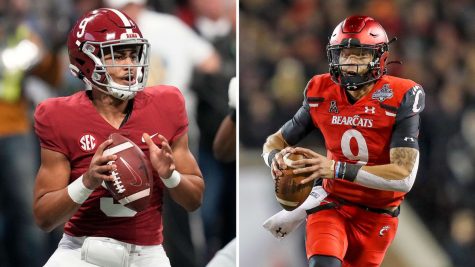 The first game of the playoff will be The Cotton Bowl with #1 seeded Alabama taking on #4 seeded Cincinnati on December 31 at 3:30 p.m. Alabama has had an extremely weird season leading up to the playoff where they struggled against teams they'd normally beat easily including their loss to Texas A&M. But, then the team would turn around and beat top ten programs like Ole Miss and Georgia. The shakiness of their team did seem to wear off though because they are now an explosive passing offense heading into the CFP led by this year's Heisman winner QB Bryce Young. The team as a whole has also looked better after beating Georgia 41-24 in the SEC championship game. On the other side, Cincinnati is going into this game as big underdogs even with an undefeated record. The reason for this is that Cincinnati is in The American Athletic Conference which has teams that just can't compare to the SEC which has much more established and tough programs. Cincinnati's Cinderella run to the CFP was also historic in that they are the first team in CFP history to make it and not be in a Power 5 conference. Though making history is great for the team it may hurt them during the game. Since the CFP was introduced in 2014 Alabama has made it 7 of the 8 years missing only 2019 This could prove to be a huge problem for Cincinnati because Alabama knows exactly how to prepare its players mentally for this game and some have first-hand experience of what a CFP game is really like. Compare that to Cincinnati with head coach Luke Fickell who only made one CFP appearance as a co-defensive coordinator with Ohio St. and has never led a team to this stage. So though Alabama may seem like big favorites if Cincinnati's defense can stop the pass game, limit Alabama to their inferior run game, and not fold under pressure they may have the chance to pull off the upset.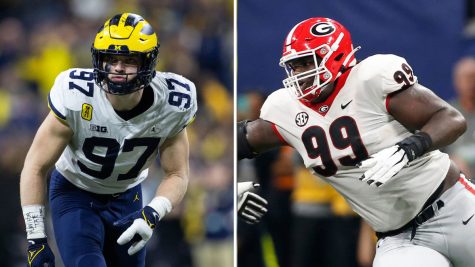 The second game will be the Orange Bowl on December 31 at 7:30 where #2 Michigan will take on #3 Georgia. Michigan is another feel-good story going into the CFP where it looked impossible for them to have any playoff hopes. In last year's shortened season they went 2-4 which is horrible for Michigan's high standards. As a result of this horrible season head coach Jim Harbaugh was put on the hot seat to get the team a better record, and that he did. The Wolverines ended the season 12-1 and their defense has looked amazing. Their main focal point of the defense is defensive end Aidan Hutchinson who was a Heisman finalist and is one of the best defensive players in the nation with 14 sacks this season. On the offensive side of the ball quarterback, Cade McNamara has looked great during his first season as Michigan's full-time starter. McNamara has thrown for 2,470 yards with 15 touchdowns and only 4 interceptions. In all, Michigan is going into this game with a lot of passion to prove the doubters wrong and they should've never been counted out. Georgia on the other hand looked amazing with their main strength being their defense. Before the SEC championship game against Alabama, their defense was unstoppable and made it seem like they were the team to beat in the CFP. What instead happened was in the SEC Championship Alabama exposed Georgia's defense and put up 41 points which were the most by any team that played them this season. The offense also seemed to be sloppy at times and couldn't get any real momentum going in their favor throughout the game. As a result of this loss, there are some questions regarding QB Stetson Bennet and if he deserves the starting job over backup JT Daniels. This can prove to be bad for Georgia because they would rather not have a QB battle right before the biggest game of their season and cause more drama in the locker room. So if Georgia wants to beat the star-studded Michigan defense they need to play up to the extremely high standards they set early on and work out just what they want to do at the QB position before any major drama builds up.
This season's College Football Playoff has the potential to be one the best because there is no clear-cut winner going in so any team has a chance of taking the title of National Champions.
Leave a Comment
About the Contributor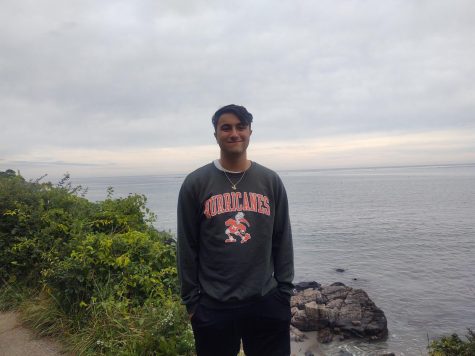 Brendan Granata, Staff Writer
Brendan is a junior here at West Morris Central and this is his first year writing for The Paw. He has a very strong interest in all things sports but...