January 6th: One Year Later
On January 6, 2021, a mob of 2,000-2,500 supporters of the former U.S. President Donald Trump, forced their way onto restricted grounds in Washington, D.C., past police barricades and lines of officers, and into the U.S. Capitol building. Congress was forced to temporarily halt its counting of the 2020 Electoral College votes, a process that would ultimately certify the election of President Joe Biden. 
The January 6th riot has grown to fuel an ongoing argument over fair elections, abuses of power, and the integrity of democratic institutions. As distressing as this capitol riot was, it is actually only one piece of a fight that is now unfolding across the country in local election boards, state legislatures, courtrooms and the halls of Congress. A year on, little has been resolved — and some fights are just getting started.
The U.S. Attorney's Office for the District of Columbia has charged over 700 defendants with alleged crimes stemming from the January 6th Capitol riot, according to a CBS News count. More than 600 individuals have been accused by government officials and officers of entering or remaining in the restricted Capitol grounds. This is the most common crime alleged so far, which carries a maximum sentence of 1 year in prison and a $100,000 fine at the misdemeanor level. Prosecutors have also charged hundreds of defendants with other, lower-level counts of illegal picketing and disorderly or disruptive conduct on Capitol grounds. Prosecutors continue to build more serious cases including those charged with theft, assault, destruction of property obstruction, and even conspiracy against the United States.
The U.S. Attorney's Office told CBS News that more than 30 defendants have been charged with theft of government property and 45 were charged with destruction of government property. The government has said their crimes on Capitol grounds amounted to terrorism. This allegation is not itself a charge, but could ultimately influence prison sentences if they are found guilty. In addition to this, a report from NBC News stated that 225 defendants have been charged with assaulting, impeding, or resisting law enforcement during the riot, the office reports, including over 75 who are accused of using a deadly or dangerous weapon against officers, like chemical irritants, flagpoles, and even a tomahawk axe. These defendants include members of far-right groups, like four alleged Three Percenters militia members, almost 20 Oath Keepers who were indicted together in an ongoing case, and approximately a dozen members or affiliates of the Proud Boys. 
At least 94 defendants have been connected to extremist groups and ideologies by authorities, including the Proud Boys, Oath Keepers, Three Percenters, Texas Freedom Force, and the conspiracy ideology QAnon. The Oath Keepers are an American far-right anti-government militia whose members claim to be defending the Constitution of the United States. They are at the center of one of the highest profile conspiracy cases connected to the Capitol riot, with nineteen alleged members charged together in one indictment. Near the end of December, NBC News reported that D.C. Attorney General Karl Racine and his office are suing the Proud Boys and Oath Keepers, using a law that had been used to go after the Ku Klux Klan. 
The U.S. Attorney's Office has secured nearly 170 guilty pleas in which defendants have admitted to engaging in criminal conduct on January 6th, according to a review by CBS News. More than 85% of these pleas have involved admissions to nonviolent misdemeanor crimes, such as illegal picketing on or remaining in the restricted Capitol building. Of the 170, at least seven individuals have pleaded guilty to felony crimes admitted to assaulting, resisting, or impeding law enforcement. Prosecutors say they have extended plea offers to dozens of other defendants who have been charged, and some plea hearings have already been set into the new year.
As of recently, seventy defendants have been sentenced for their admitted roles in the January 6th riot. Sentences cover very broad ranges, with some being as little as  two months of probation for nonviolently entering the Capitol to more than five years in prison for assaulting officers. So far, approximately thirty Capitol attack defendants who admitted to committing crimes on January 6th have been sentenced to time behind bars. 
Leave a Comment
About the Contributor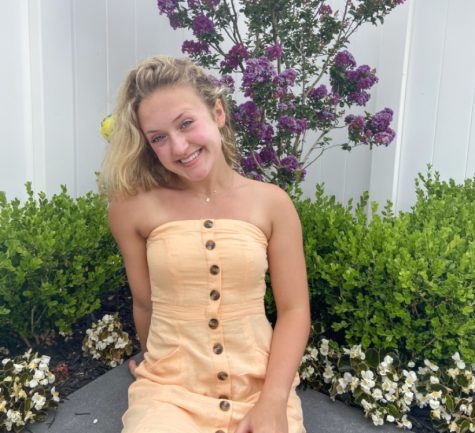 Elyse Cuccaro, School News Editor
Elyse Cuccaro is a sophomore at West Morris Central. She is beyond excited to continue writing for The Paw this school year as a Staff Writer. Elyse is...