The Weeknd – Dawn FM Album Review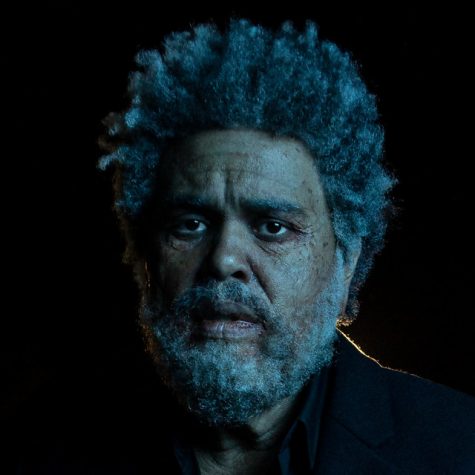 Abel Tesfaye (known by his stage name "The Weeknd") has previously been known for the hedonistic adventures described in his lyrics, but his newest project is his most thoughtful, introspective, and creative work yet. Dawn FM, executive-produced by acclaimed indie electronic producer Oneohtrix Point Never and prolific pop producer Max Martin, combines a vintage radio aesthetic with an icy, apocalyptic atmosphere, and it works surprisingly well. Tesfaye moves from his alternative R&B sound to 80s-esque disco-infused synthpop, all while maintaining his signature bravado. 
The album opens with a short radio segment, and then leads into the first song, "Gasoline." Tesfaye's underused lower range shines on this track, deadpanning angst-ridden lyrics about substance abuse: "It's only safe with you and me / I know you won't let me OD." The track is laden with icy synths, which are prevalent throughout the album. Oneohtrix Point Never's eccentric production style is especially notable on "Sacrifice," where the autotune on Tesfaye's vocals is effectively almost robotic, and the synthesizers are funky in nature. 
Every non-interlude track on Dawn FM is quirky yet serious in tone, while being danceable and radio-ready at the same time. The interludes only add to the distinctive atmosphere of the record, with spoken word pieces featuring Tesfaye's real-life neighbor, Jim Carrey. The features on Dawn FM also serve to further enhance the experience; Tyler, the Creator's lively repetition of "You gon' sign this prenup!" on "Here We Go…Again" and Lil Wayne's smooth bars on "I Heard You're Married" make the record all the more original. 
The lyrics do occasionally get rather corny, however. For example, in "Starry Eyes," Tesfaye wails, "Let me be there for your heart!" The occasional saccharine-sweet, cheesy line does not, however, ruin the flow of the album. Dawn FM remains consistent in tone and quality throughout, with the songs being cohesive while also not blending into each other. Overall, Dawn FM is a well-balanced album and Tesfaye's most focused project. It will definitely be in the running for album of the year in 2022. 
–
Lyrics: 75/100
Instrumentals: 85/100
Originality: 80/100
Final score: 80/100

Leave a Comment
About the Contributor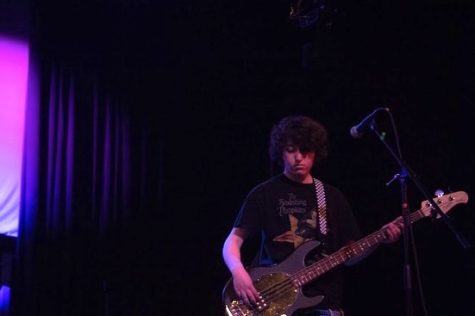 Nico DiBari, Entertainment Editor
Nico is a senior currently enrolled in Journalism II. In addition to visual art, writing, and literature, he is passionate about contemporary music and...