WMC Ice Hockey Wins Haas Cup
Wolfpack fans packed Mennan arena on Monday night for the Haas Cup final. The Pack faced MO/Ho/Ha composed of players from Mount Olive, Hopatcong and Hackettstown. The Wolfpack defeated MO/Ho/Ha 2-1 after a late goal by Ben Wilmott assisted by Max Michalski.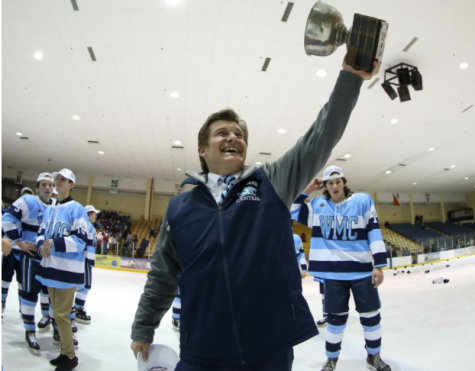 The game was scoreless until late in the first period where MO/Ho/Ha snuck one in. The Pack answered back with a goal by Ben Wilmott in the second. Going into the third tied 1-1, Coach Togno told his team "to stay calm. Just stay true to who we are. Continue to stay with the game plan. Continue to do the things we believe as a hockey team that make us successful and lower your anxiety. We have done this multiple times throughout the year." Penalties were assessed against both teams during the third but neither capitalized on the power play opportunities. With little time left, Wilmott put another in putting the Pack ahead by 1. Playing lockdown defense the rest of the period, they secured their win.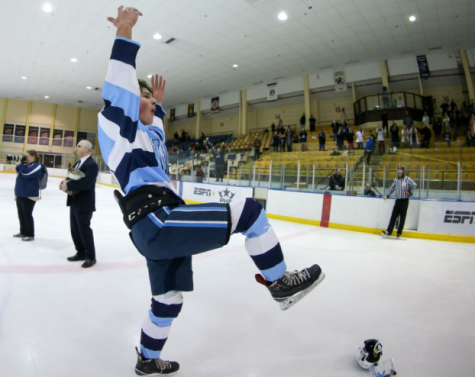 Fantastic leadership was shown by senior captain Max Michalski. After the game Michalski spoke to Morris Sussex Sports about being able to comeback from being down early in the game: "We have a big word in our locker room and its believe. We just kept believing and believing in ourselves and that's how we got the job done."
Not many people were expecting the Pack to find this much success after a winless season last year. But new additions and impeccable leadership made this program do a full 180. Freshmen Ben Wilmott and Ben Barnhill have brought new life to this offense and that was on full display Monday. Michalski has brought poise and composure to this otherwise young offense. The three have combined for 52 of the team's 78 goals so far this season. Coach Togno stated that after not winning a game last season this win is so special because "the kids continued to develop and trust the coaching staff that we were sticking to our plan and good things were gonna happen and The kids took that belief from last year and their development from last year and kept building upon it to this year. That makes this year really special so that they took last year's lessons and built upon it and work towards this year's goal."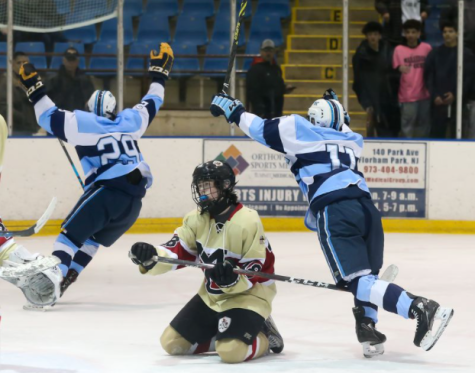 Winning the Haas ended WMC's 11 year drought from the cup. When asked about what that means to him, Coach Togno stated "It really means the world to me. I work here, I live in the community. I have known the kids on the hockey team since they were three four years old. I've known their parents for 15 years. And to be successful with this group of kids is something special and to share that with the student body that we have is just awesome."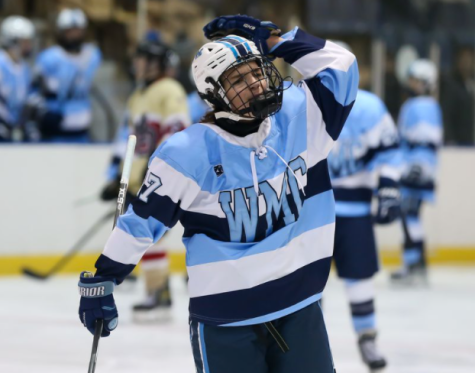 The Wolfpack now have their sights set on the state tournament. Senior Max Michalski said to Morris Sussex Sports "we feel really good going into states now. Winning the cup gives a boost and hopefully we can go to Prudential Center." The bracket is not set for states yet but the Wolfpack should be in a good position. Coach Togno feels that "this is going to give us a lot of momentum going into the state tournament… Hopefully we can knock off an opponent or two, maybe three or four and get to the rock and I would really love to see this school get to the rock. That would be something"
Leave a Comment
About the Contributor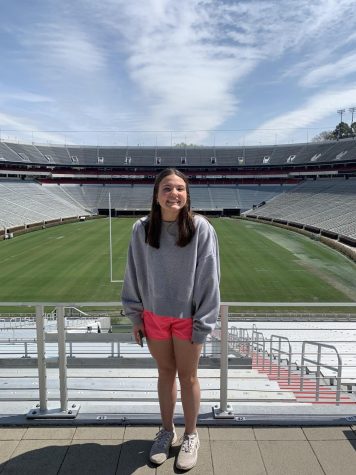 Lizzie Rubright, Sports Editor
Lizzie is a senior and in her third and final year writing for The Paw. Lizzie loves all things sports: watching them, playing them and especially writing...