WMC Honors their Female Athletes
On February 16, the female athletes at WMC were honored during the girls basketball game. Athletes from each girls sport represented their teams at halftime on the court Wednesday. Not only were the individual athletes honored but their teams as a whole.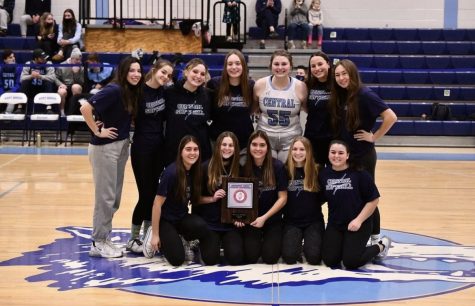 The event was organized by Ms. Patella who is the head coach of both the softball and girls basketball programs as well as an assistant coach for the field hockey program. Coach Patella was inspired to do this because "I watched a lot of our female athletes have success over my seven years here and after we celebrated Maddy Cline for her women in sports recognition on February 4, I thought it was important that we then celebrate the rest of our athletes and teams for their success." Coach Patella's goal in hosting this female athlete recognition night was to "recognize our athletes, recognize our females for all they have accomplished, all their hard work that they put in not only in the season but outside of the season and to just bring awareness to how successful our female programs are and gain more support for them."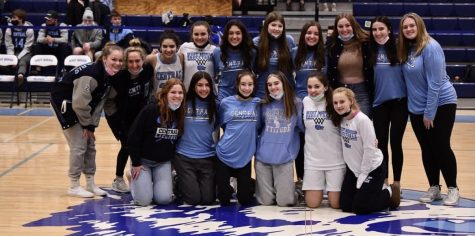 This night was special to the athletes themselves because they were given the recognition that they deserve. Sophomore field hockey player and swimmer Kyra Demerast said "I feel so often that the male sports in our school are so much more appreciated especially during football season when it seems nearly the whole school goes to support them and it's not really like that for female sports so I really felt appreciated." Junior lacrosse and soccer player Kelsey Commerford added that "It means so much to have the opportunity to rep the benefits of all the hard work we have put in." 
Junior soccer and track athlete Libby Masterson feels that this night was deserved for all the girls teams at WMC:  "there are so many teams that flew under the radar like volleyball and cross country. They had so much success this season but were not recognized for it ." This year the girls soccer team was second in the county, the Section 2 Group 3 champions and made it to the Group 3 semifinal. The WMC volleyball team made it to the county semi finals, won the Section 2 Group 2 championship and made it to the semi finals of the Group 2 championship. Representing the cross country team Shannon Carratura placed 13 at the NJAC championships and 12 in the Morris County championships.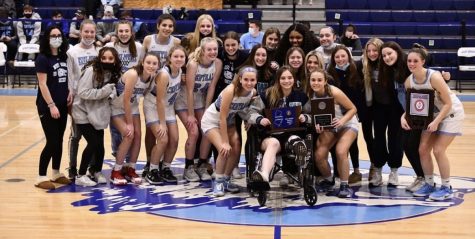 Coach Patella along with WMC's female athletes hope that this night had an impact on the school community: "I hope people can see how hard our female athletes work and hopefully gain the respect of others," Coach Patella stated. "I also hope that this draws our athletes closer together in the sense that they can see themselves on the same playing field." 
Junior field hockey and lacrosse player Maggie Thornton stated "it has been needed for a while but I don't think this is enough. This is just the start of something. This should be normalized and it shouldn't be a rare occurrence. The female athletes should have the same respect because we deserve it." This will not be the last female athlete recognition at WMC, Coach Patella stated "this is the first of many in a tradition that we can hold here so that we can continue to recognize their accomplishments each year." 
Leave a Comment
About the Contributor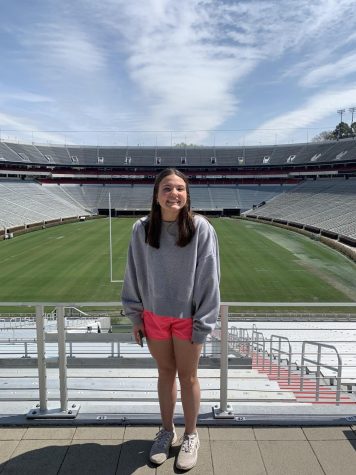 Lizzie Rubright, Sports Editor
Lizzie is a senior and in her third and final year writing for The Paw. Lizzie loves all things sports: watching them, playing them and especially writing...