WMC Fencers Compete in State Tournaments!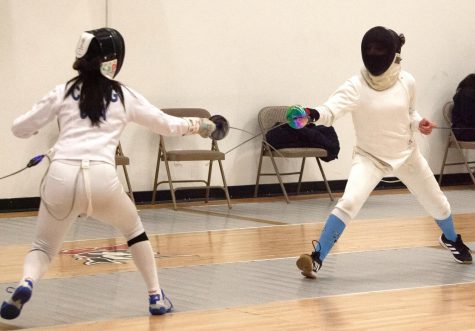 The last few weeks have been particularly eventful for the members of the girls fencing team, making several key victories at the district-wide tournament on January 30th. 
 The girls foil squad claimed 1st place among the foils, winning seven out of eight bouts, and qualifying to compete in the state tournament where they'll face off against the best foils in the state. "I'm very proud of all the fencers on our team for doing so well and getting so far," said senior Sydney Daum, captain of the girls foil squad. "We couldn't have done it without each and every one of them. We're in general a very strong squad, and I'm incredibly proud of all the girls on it. My foil fencers are incredibly hard working, and very dedicated."  The state tournament for squads is scheduled to take place on March 5th.
Daum was also an individual qualifier for the state tournament, along with fellow foil Julia DiPaolo, and epee fencer Alyssia Malanga. The three of them represented WMC in the individual state tournament last Sunday (February 13th), where they dueled fencers from across New Jersey.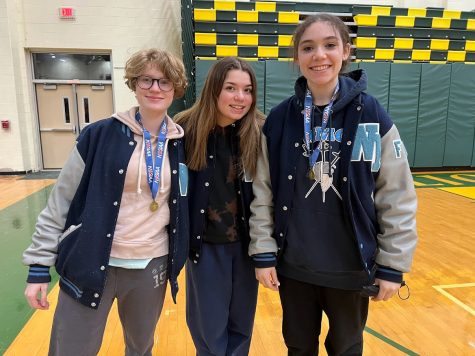 "Honestly looking back 3 years ago from when I started, I never would've thought I would have made it this far," said Malanga. "Competing in the competition was so surreal as well because I was surrounded by so many talented individuals. Although I didn't do great at the individual tournament, getting 37th out of 39, I still feel extremely happy that I even qualified, and having my teammates and coaches supporting me means the absolute world to me." The other fencers ranked similarly, with Daum achieving 28th out of 36 in the state for foils, and DiPaolo ranking 24th. "I feel incredibly fortunate to fence at a state level, especially as a sophomore," said DiPaolo. "I'm truly lucky that I found the sport I enjoy most and wish to pursue."
The girls fencing team also won third place as a whole in districts. They then went on to compete in the statewide teams tournament on the 8th of February, where they made it to the final "sweet sixteen" teams.
Leave a Comment
About the Contributor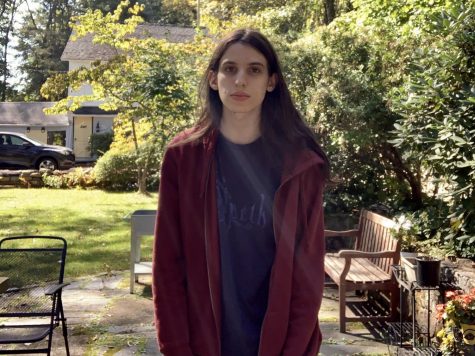 Miles North, Staff Writer
Miles is a senior at West Morris Central, and is excited to be writing for The Paw this year. Miles' main passion is for music, and he spends most of...