Monthly Music Recap – February 2022
February has been a massive month in terms of music releases. We've gotten new albums from top artists in a variety of genres, from the synth pop of artists like Beach House or Yeule, to folk ballads and post punk. And of course, the controversial circumstances surrounding Ye's new album…
-Albums-
Mitski – Laurel Hell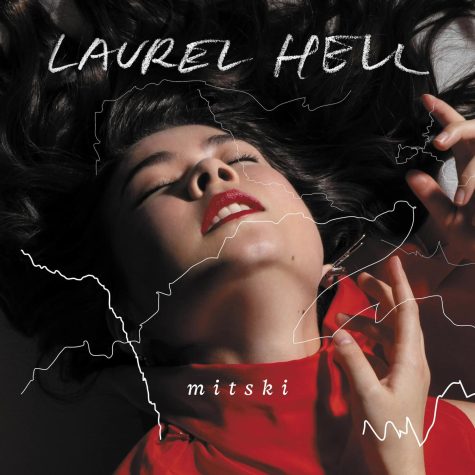 Mitski had announced back in 2019 that she was going on indefinite hiatus, supposedly leaving both her music and public life behind after one last performance in Central Park. It came as a surprise then, when she released the single "Working for the Knife" back in October, quickly followed by the announcement of Laurel Hell, her sixth studio album. Lyrically, the record deals with themes of identity and sense of self, as well as the work culture generated by capitalism. This aspect is less surprising considering that Mitski did not necessarily make Laurel Hell of her own accord—she was contractually obligated to produce one more album for her record label. Despite this, the songwriting does not suffer, taking on an electronic sound inspired by 80s synthpop. Tracks like "Heat Lightning" and "I Guess" offer slow-crawling yet lush soundscapes, contrasting the bouncier energy of songs like "Stay Soft." Mitski also takes inspiration from 80s new wave artists like A-ha on "The Only Heartbreaker" and "Love Me More," two fast-paced songs that together act almost as the album's centerpiece. Laurel Hell was received with general acclaim from critics and enthusiasm from fans. Although it doesn't quite compare to Mitski's earlier works, the album is still a solid addition to her discography.
Highlights: The Only Heartbreaker, Working for the Knife, Stay Soft
Lowlights: Should've Been Me
Beach House – Once Twice Melody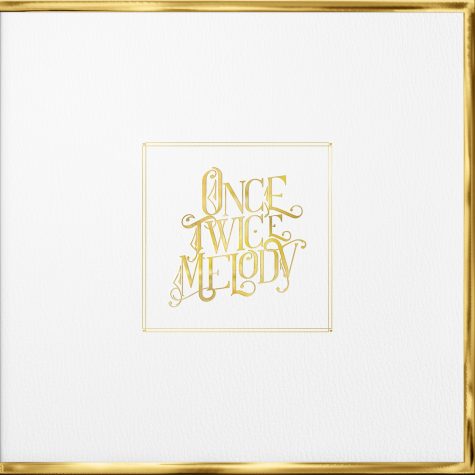 Beach House's new album may very well be their magnum opus. Once Twice Melody consists of four chapters, each of which were released in order every month from November 2021 to this February. These four chapters make up an 84-minute double-LP—the duo's longest release yet. The 84-minute runtime surprisingly doesn't ever drag on; listening to Once Twice Melody is almost like watching an engaging four-act play. The instrumentation is lush as is standard for Beach House, but the duo experimented a bit more with their sound on this project, creating an eclectic mix of shoegaze, dream pop, neo-psychedelia, and electronica. Acoustic guitars are even featured on some tracks, and they actually fit in rather well with the rest of the instrumentation. Shoegaze tracks like "Superstar" are the highlights of the album; shoegaze is a sound that fits Beach House well. 
Highlights: Superstar, Over and Over, Only You Know, Modern Love Stories
Lowlights: Once Twice Melody
Black Country, New Road – Ants from Up There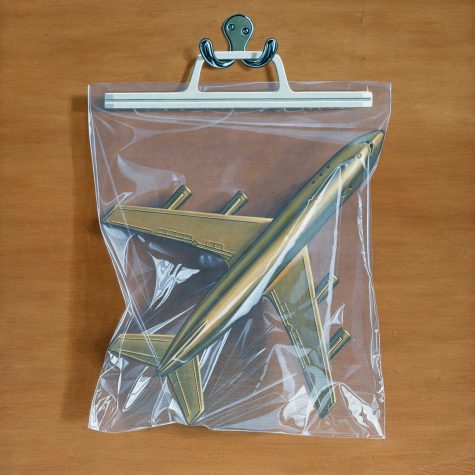 Black Country, New Road's sophomore album sees the band take a more accessible approach to their musical experimentation. Evidently, the band became enamored with Arcade Fire's older work in the past year or so, and they have tried to incorporate that sort of folk-infused chamber pop sound into their post-rock/post-punk. Compared to their first record, Ants from Up There is more Funeral than Spiderland; song structures are somewhat more poppy, and Isaac Wood's vocal's are less spoken-word and more melodic. This new style of theirs proved to work very well for the band, as Ants from Up There has received widespread acclaim and has already become a fan favorite, and for good reason. The album is powerful and emotional throughout, and the masterful instrumentation is as impressive as it is beautiful. The album opens and closes perfectly, with "Intro" and "Chaos Space Marine" building excitement at the beginning and with the cathartic and emotional ending of "Basketball Shoes." Ants from Up There is a triumph and an instant classic, and it deserves every bit of the praise it has been getting. Read a full review of the album here. 
Highlights: Concorde, The Place Where He Inserted the Blade, Basketball Shoes
Lowlights: None
Kanye West – Donda 2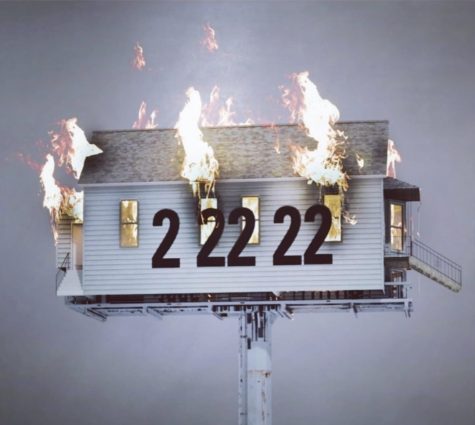 Unfortunately, neither of us could actually listen to Donda 2 due to Ye making it exclusively available on his Stem Player, which is sold on his website. The Stem Player is a music production device that isolates different parts of a track, and it can be used to save, playback, and download music. It apparently comes with Donda 2, but many fans aren't willing to buy such a device just to listen to one album. Nevertheless, fans are still finding ways to listen to Donda 2, and it's already become the most pirated album in the world in February. Hopefully, Ye will eventually make Donda 2 available elsewhere, even if it is just a download on his website and not on major streaming platforms.
yeule – Glitch Princess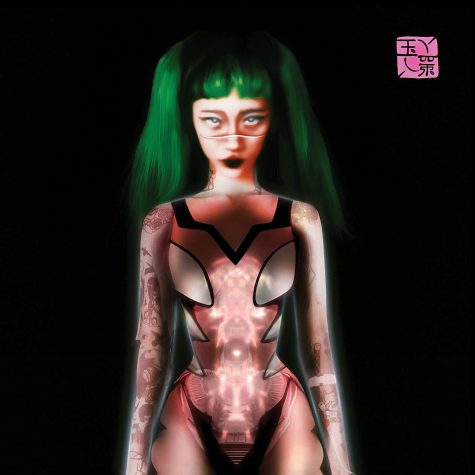 Glitch Princess is the second studio album from singaporean musician Yeule, and it delivers an even stronger array of ambient and glitch pop then their notorious debut, Serotonin II. The opening track establishes an uneasy tone to the record, with three minutes of glitched spoken word over a dissonant soundscape. This successfully sets the mood for the main body of the album, with eleven songs that are equal parts relaxing as they are unsettling. Ambient soundscapes and synths provide the background for each song, with more tangible instrumentation provided by synth bells, piano, and the occasional bassline. Yeule's vocals inject a healthy dose of catchiness into the music, providing a sharp contrast to melodies that are often atonal and chromatic in nature. Of course, there are some songs such as "Perfect Blue" or "Don't Be So Hard On Your Own Beauty" that are much more accessible and pop oriented in nature. However, any notion of traditionality is destroyed by the album's closing track, a four-hour long ambient piece that brings the total runtime to nearly five and a half hours. Glitch Princess is an absurd but intoxicatingly good exploration of the genre, and a very powerful release from Yeule.
Highlights: Eyes, Perfect Blue
Lowlights: Too Dead Inside
Animal Collective – Time Skiffs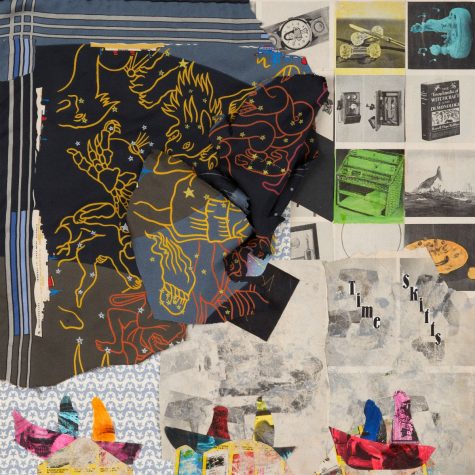 Animal Collective is back with their first studio album in four years, following a period of underwhelming releases from the band. Time Skiffs, however, does not disappoint. The album is a refreshing return to form; while not as abrasive as Animal Collective's earlier catalog, Time Skiffs is full of fun, psychedelic pop tunes reminiscent of the band's critically-acclaimed 2005 album Feels. Though some tracks tend to blend together, the album also boasts some of the band's best songwriting, especially on the lush and dreamy "Prester John." Time Skiffs may not be as much of a classic as Merriweather Post Pavilion or Feels, but it undoubtedly marks a new era for Animal Collective, with many fans looking forward to hearing more like it.
Highlights: Dragon Slayer, Prester John, Cherokee
Lowlights: We Go Back
Big Thief – Dragon New Warm Mountain I Believe in You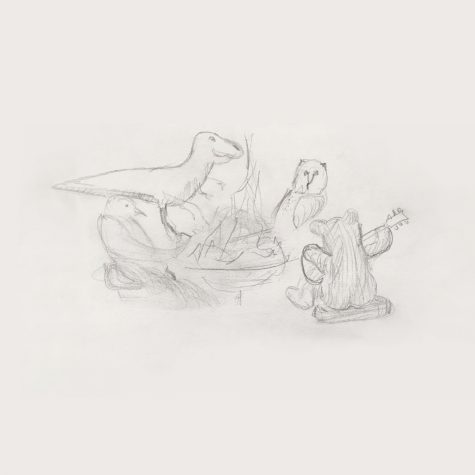 Following a brief break in band activity due to the pandemic, indie folk band Big Thief is back with their fifth studio album, Dragon New Warm Mountain I Believe In You. With a runtime a little over eighty minutes long, the double album is equal parts grand and intimate, and captivating throughout. Tracks like "Change" and "Certainty" provide relaxing folk ballads, with lead singer Adrianne Lenker delivering drawling vocals over minimalist guitar and drums. Other parts of the album take on a lo-fi aesthetic with more layered instrumentation and thicker production, even going so far as to include synth textures on songs like "Blurred View." Despite the more experimentative nature of many of the deep cuts, Big Thief still stays firmly true to their folk roots. The album as a whole feels like it's designed to be played while sitting around a campfire with friends, and provides beautiful complexity as often as catchy simplicity. Dragon New Warm Mountain is not only an incredibly powerful release from Big Thief, but possibly their best work yet.
Highlights: Simulation Swarm, Little Things, Blurred View
Lowlights: Spud Infinity
Tears for Fears – The Tipping Point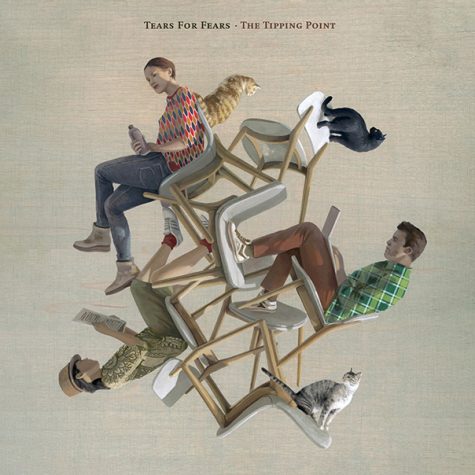 Tears for Fears was huge in the 80s as a synthpop/new wave duo among artists such as Depeche Mode and New Order, and now they're back with their first album in nearly 18 years. The Tipping Point is significantly different from the band's best-known 80s catalog; the first track features acoustic guitars at the forefront rather than the synths heard in hits like "Everybody Wants to Rule the World." Synthpop is still present throughout the album, however; the title track is somewhat reminiscent of Songs from the Big Chair. In The Tipping Point, Tears for Fears blends pop rock sensibilities with atmospheric synthpop, which may sound strange, but it works well, somehow. The Tipping Point doesn't exactly hold up to Tears for Fears' incredible 80s releases, but it's a solid album with a handful of very strong tracks. It's definitely worth listening to, even if you're not a diehard Tears for Fears fan. 
Highlights: The Tipping Point, Break the Man, Rivers of Mercy
Lowlights: No Small Thing
Avril Lavigne – Love Sux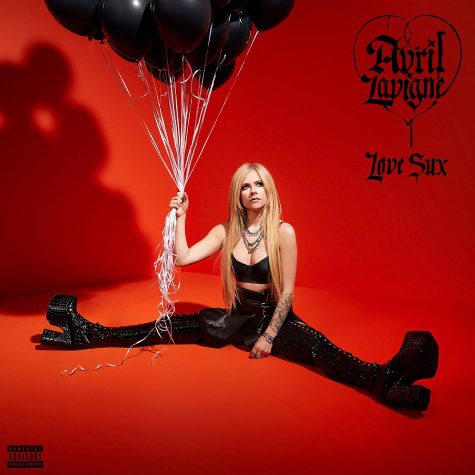 Avril Lavigne's latest project follows the current pop punk/emo revival trend, especially with features from current emo pop giants Mark Hoppus of Blink-182, blackbear, and Machine Gun Kelly. Love Sux is rather generic; it follows just about every pop punk cliche there is (especially on tracks like "Bite Me"), but it still manages to be fun and engaging on occasion. Those fun moments, however, are unfortunately outweighed by just how cringeworthy the lyricism is. "Love It When You Hate Me" (which features blackbear) romanticizes a messy relationship in the corniest way possible; lines like "Your heart's so cold, but I love the way you lie / Should've seen the red flags, but for you, I'm…blind" run rampant throughout the entire album. Lavigne's vocal performance gets rather grating at times as well.
Highlights: Cannonball, Kiss Me Like the World is Ending, Avalanche
Lowlights: Bois Lie (feat. Machine Gun Kelly), Love It When You Hate Me (feat. blackbear)

-Single & EPs-
Lucy Dacus – Kissing Lessons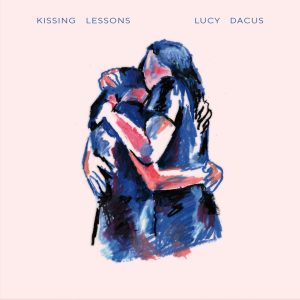 Indie rock artist Lucy Dacus made waves last summer with the release of her third studio album Home Video, and less then a year later she's back with a new single. "Kissing Lessons" is a short and sweet song with a punk rock tinge, utilizing the same sounds of fuzzy guitar and rolling drum grooves that characterized her last album. The lyrics also follow the same style as Home Video, telling a single flowing narrative based on Dacus' personal experiences, and lacking a chorus. The song is a strong release, and hopefully indicative of some larger upcoming project.
half•alive – Give Me Your Shoulders, Pt. 1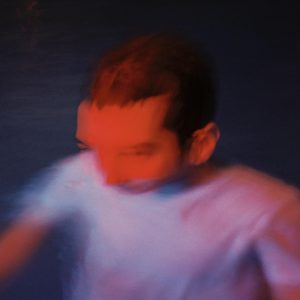 half•alive originally made waves with their single "still feel." back in 2018, and now they're back with their second extended release. Give Me Your Shoulders is sort of half•alive's "sophomore album," even if it is just an EP. The sophomore slump has clearly taken its toll, with most of its tracks sounding bland and uninspired. The EP is laden with corny beat drops and cheesy vocals and lyrics. Overall, Give Me Your Shoulders is standard cheap electropop fare comparable to reviled bands like AJR.
Highlights: What's Wrong, Hot Tea
Lowlights: Make of It, Summerland, Everything Machine
Grumpster – Looking Good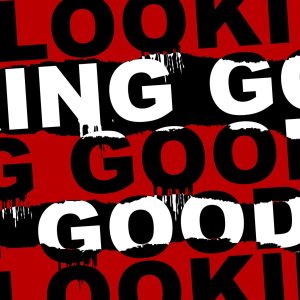 California pop punk band Grumpster is back with another single, a fast-paced follow up to the slower song they released back in December. Overall, the track is refreshingly familiar, with airy pop punk vocals sung over distinctly melodic distorted guitar lines. It's fast, short, and catchy, and a strong single from the band as they presumably prepare to announce a new album they've been hinting at on social media.
Cavetown – Fall In Love With A Girl (feat. beabadoobee)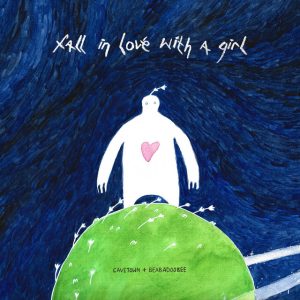 Cavetown is back only a month after his last release with a new single, this time a collaboration with British singer-songwriter Beabadoobee. "Fall In Love With A Girl" is a mid-tempo song built with layers of synth and dual vocals over a compelling base of acoustic guitar. For Cavetown, the style is a continuation of the more electronic direction he's been taking his music recently, accentuated on this track by Beabadoobee's vocal performance. Overall, it's a solid single and a worthwhile listen.
Leave a Comment
About the Contributors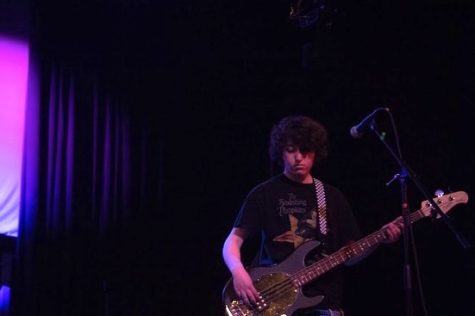 Nico DiBari, Entertainment Editor
Nico is a senior currently enrolled in Journalism II. In addition to visual art, writing, and literature, he is passionate about contemporary music and...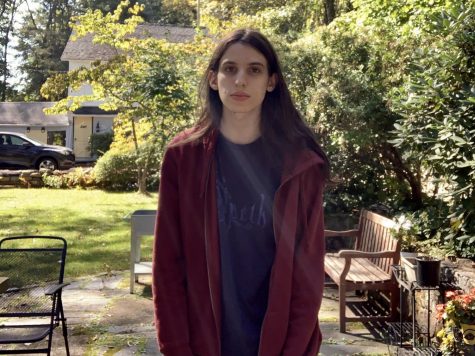 Miles North, Staff Writer
Miles is a senior at West Morris Central, and is excited to be writing for The Paw this year. Miles' main passion is for music, and he spends most of...