Euphoria at an All-Time High
People across the nation are euphoric over the television series, Euphoria. The HBO Max streaming show stars Emmy Award-winning actress, Zendaya, and made its debut in June 2019. Ever since then, it has been one of the most top-rated television series. The show had 9 Emmy nominations and won 3 awards. With its sky-high ratings, Euphoria is already renewed for a season three coming late 2023, early 2024. 
The show deals with many profound issues involving dramatized high school teenagers causing viewers to be on the edge of their seat throughout the duration of each episode. The hit television series is rated TV-MA for its strong language, violence, nudity, and drug use. The main character, Rue (portrayed by Zendaya), is a high school drug addict and the show takes the viewers through her life journey. In season one, Rue returns home from rehab and meets a girl, Jules, who she soon falls in love with. Rue then relapses after she reconnects with Fez (her dealer), and it generates more problems in her life. The high school quarter-back, Nate, is involved with drama between Jules and Cal (Nate's father) throughout the entire season. Additionally, the viewers learn some things about Rue's childhood – showing how her addiction and issues developed. Season two unraveled many different plots and storylines, some even surprised me. From love interests to character conflicts, it is certain to say that season two will keep fans and viewers hooked. 
Euphoria is one of my favorite shows to watch and I thought the second season was pretty good, however it did not top the first season. After watching the season two finale, though, I was a little disappointed with how it ended because the season one finale was simply remarkable. Even though I did not enjoy season two as much as season one, I am still looking forward to watching season three. That being said, if you need something to watch that will keep you intrigued and leave you on the edge of your seat, go check out Euphoria now streaming on HBO Max.
Leave a Comment
About the Contributor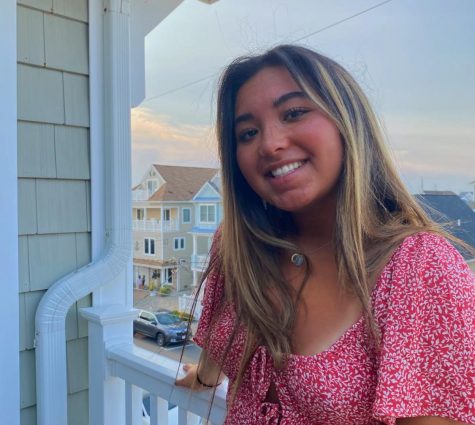 Emily Broadhurst, Staff Writer
Emily is a senior here at West Morris Central and this is her first year writing for The Paw. Along with writing, Emily is on the field hockey team and...