Baseball is Back: MLB Lockout Comes to an End
In December of 2021, Major League Baseball (MLB) entered into a lockout period. From December until now, there have been countless meetings between the MLB and the Major League Baseball Players Association (MLBPA) trying to create the new collective-bargaining agreement (CBA). Until this point there seemed to be little hope for a baseball season after countless meetings and no progress had been made, in most cases they seemed to be moving backwards. Now four months later, the MLB and the MLBPA have finally reached a CBA ending the 99-day lockout. 
With the lockout ending it opens up the market for trades and free agent signings again. Although Opening Day has been pushed back the full 162 game schedule will happen. 
The new CBA will last for five years and allows for an expanded postseason field, the ability to put advertisements on jerseys, changes to minimum salaries and competitive tax balance. Minimum salaries will begin at $700,000 in 2022 and grow to $780,000 in 2026. The $700,000 is a 23% increase from the current minimum salary (via ESPN). The competitive tax balance threshold taxes big spending teams that surpass the preset limits. For 2022 that will be set to $230 million and in 2026 will reach $244 million (via ESPN). MLB commissioner Rob Manfred said to ESPN that he "could not be more excited about the future of our game."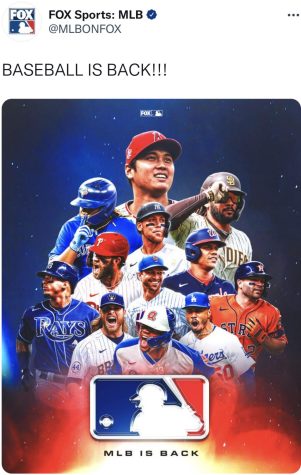 Other changes coming from this CBA include a 12 team postseason with the top two division leaders getting a first round bye, a universal designated hitter, a six-team draft lottery and many more. 
Players, fans and news sources took to social media to celebrate that baseball is back. Jeff Passan, a baseball columnist for ESPN tweeted "Owners have ratified the new collective-bargaining agreement, a source tells ESPN.  Baseball is officially back." FOX Sports: MLB tweeted "BASEBALL IS BACK!!" with a photo of some of the biggest names in baseball. Reds pitcher Trevor Bauer tweeted a photo of himself saying "Reaction when baseball is back. About time."
Spring training began on March 11 and opening day will take place on April 7 with the new CBA in full effect. 
Leave a Comment
About the Contributor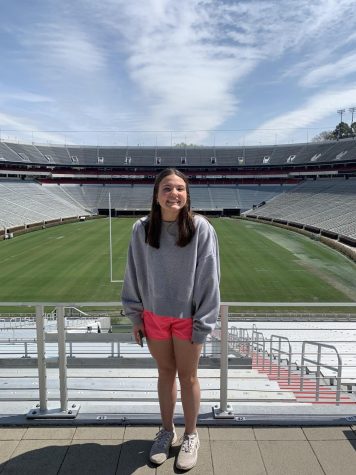 Lizzie Rubright, Sports Editor
Lizzie is a senior and in her third and final year writing for The Paw. Lizzie loves all things sports: watching them, playing them and especially writing...