Unified Topples the Teachers Once Again!
On March 2nd, West Morris hosted the annual Unified versus Staff game. The event showcased a tremendous amount of athleticism and sportsmanship amongst the teachers and the athletes. The game was nothing short of a success, with the Unified team winning 58-51. 
Before the game, each team had a fiery introduction that was read by the one and only Mr. Travis. Each team lined up on the court and high-fived one another preparing for the game that lay ahead. Some teachers that participated in the event included Mr. Frayne, Mr. Jacobsen, Señorita Seitz, Mr. Johnson, Mr. Geary and more.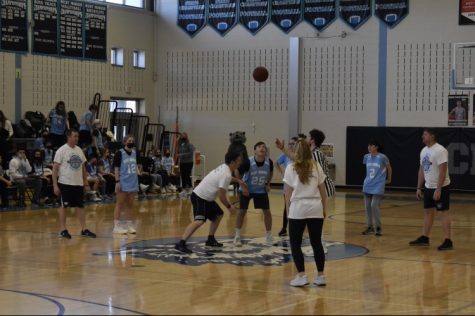 As the national anthem came to a close and the stands continued to pack with students and parents, the excitement for the game grew to an all-time high. Both teams took to the court with Mr. Jacobsen and his son Patrick taking the
jump ball. The first quarter remained close, but Unified went into halftime with a 34-22 lead over the teachers. Throughout the second half, the teachers show glimpses of a comeback, but Unified proved to be too much pulling away in the end.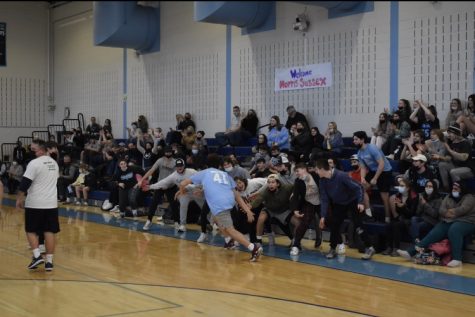 Along with the win, Unified had many players put up very impressive performances.
Dylan Budd played a very aggressive game scoring multiple and-ones while stringing together 12 points. Ryan Holey led the game in scoring with 14 points while Aidan Prizonni had 13.
In the four years that the Unified versus staff game has been played, Unified has come out victorious each time. The teachers put on an impressive performance this year, but ultimately fell short to the significantly better Unified athletes. 
Leave a Comment
About the Contributors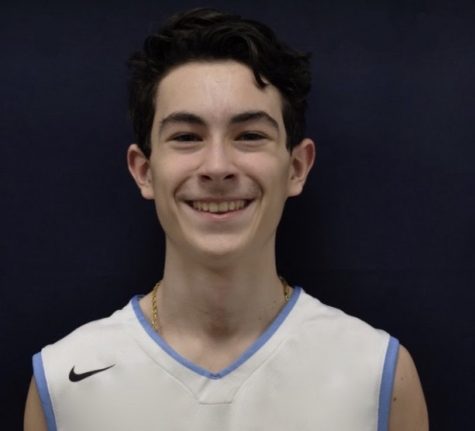 Sean Davies, Staff Writer
Sean is a senior at West Morris Central. He enjoys playing sports such as track, basketball, and football. This is Sean's first year with The Paw and he...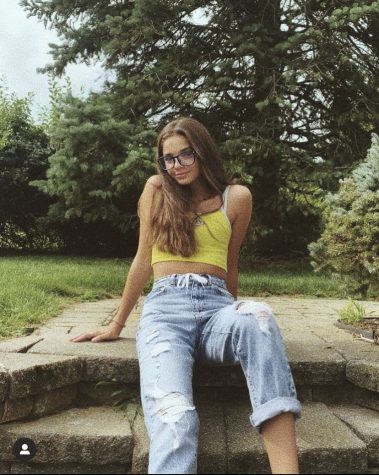 Lauren Allocca, Staff Writer
Lauren is a Junior at West Morris Central. She enjoys writing, the outdoors, and spending time with her family and dog. This is Lauren's first year with...