Mimi Bolden-Morris Shatters Glass Ceiling in College Football
Coming off their national championship appearance the Michigan Wolverines have hired the first female graduate assistant (GA) in a Big Ten football program and the first in Power 5 since the 1980s. Mimi Bolden-Morris just finished her own career as a collegiate athlete as a women's basketball player at Georgetown University. She leaves Georgetown with a Master's Degree in Sports Management, and is considering Gerald R. Ford School of Public Policy or the School of Social Work for her Graduate work at Michigan. Bolden-Morris will be serving as a graduate assistant coach with the quarterback core for the Wolverines.
Michigan head coach Jim Harbaugh said in a statement "I have always believed in providing opportunities for individuals who are passionate about football and Mimi is someone who has shown that drive to become a football coach." Harbaugh is excited to see what Bolden-Morris will bring to their quarterback room and team overall in the coming seasons.
"It speaks volumes to the efforts that Coach Harbaugh has made to create an environment of inclusion…These opportunities have been an anomaly for a black woman until recently" Bolden Morris stated in a release. Bolden-Morris stated that she has always had a dream to work in football in some capacity. Her knowledge as a basketball player specifically of the guard position will prove to be useful for her because guards are to basketball as a quarterback is to football, "Both have the ability to make decisions under duress, read defenses, take care of the ball, and execute with precision and accuracy." Bolden-Morris said.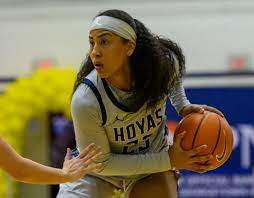 In the world of sports, women have been shattering glass ceilings for the past few years. Most notably in football, Sarah Fuller was the first woman to score in a Power 5 football game and is one of just three women to ever play in one. There are many women who serve on coaching staffs in the NFL now and Bolden-Morris is opening that door to college football. But it does not diminish the honor that comes with this achievement."I may be the first woman to do this, at this level, but I know my purpose is greater and that I can use this blessing to assist others," Bolden-Morris said.
Leave a Comment
About the Contributor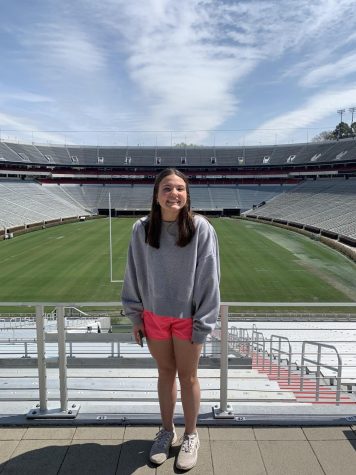 Lizzie Rubright, Sports Editor
Lizzie is a senior and in her third and final year writing for The Paw. Lizzie loves all things sports: watching them, playing them and especially writing...