Tom Brady Decides He Isn't Finished
All it took was 40 days; on March 13 all-time great QB Tom Brady decided he wasn't done playing in the NFL. Brady took to his social media and stated "These past two months I've realized my place is still on the field and not in the stands. That time will come. But it's not now." He went on to say, "I love my teammates, and I love my supportive family. They make it all possible. I'm coming back for my 23rd season in Tampa. Unfinished business LFG."
This decision wasn't out of nowhere for Brady as he continuously hinted at the fact that he may not be done. One of the clearest comments he made was on February 7 on the Let's Go podcast where when asked about a potential return to football he said "you never say never." But the most recent spotting of uncertainty in his decision was when he was at a Manchester United soccer game on March 12 and was spotted chatting with star player Cristiano Ronaldo. During the conversation Ronaldo asked Brady "You're finished right?" but Brady gave a very unsure face and never gave him a true answer. All of these events at the time could've been taken as Brady just trying to make some headlines; they actually showed that he never truly felt he was done with the game of football.
This decision by Brady now changes the entire Buccaneers organization. No longer being forced to find a new QB for this season, they are right back in Super Bowl contention. This may also sway Brady's close friend and free-agent TE Rob Gronkowski from signing elsewhere. Stories were coming out about teams being interested in him with the TE even saying that if he were to play with a new quarterback "it'd be the young buck, (Bengals QB) Joe Burrow." But with Brady unretiring, it seems that he will not be going anywhere with Gronkowski even saying to a fan in a Tampa Bay barbershop "there's a very good chance" he returns to the Bucs. But, Gronkowski isn't the only player that is affected by the decision as free agents RB Leonard Fournette and WR Chris Godwin both signed deals to return to Tampa Bay after the big news broke.
Although Brady originally retired because he wasn't ready to make the "100% competitive commitment" football requires, it seems that he found that commitment once again and is ready to help the Buccaneers compete for another Super Bowl.
Leave a Comment
About the Contributor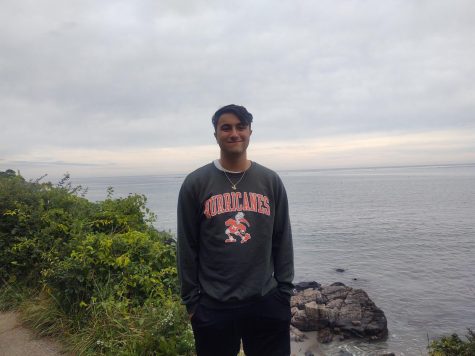 Brendan Granata, Staff Writer
Brendan is a senior here at West Morris Central and is his second and final year writing for The Paw. He has a very strong interest in all things sports...