Kansas' Historic NCAA Championship Game Comeback
   In a tournament that had many exciting moments including St. Peter's historic run to the Elite 8 and Coach Krzyzewski's final game at Duke, it came down to the National Championship where UNC faced off against Kansas. 
UNC was coming into the game as the underdog with them being an 8th seed. But, the seeding didn't seem to matter much to them as they beat top programs like Baylor and Duke to get to the championship game. Meanwhile, Kansas had a much easier road to the big game as they were a first seed and had a run where they were favored in most of their matchups. 
Even with the difference in seedings this game was far from a blowout and was one of the most exciting games of the tournament. In the first minutes of the game, Kansas outscored UNC 7-0 and it seemed like It wasn't going to be a close game. But UNC changed that almost immediately as they went on a huge run and finished the half up 40-25. Now at this point, it seemed almost impossible for Kansas to come back as they had no answer for UNC's bigs with them causing huge issues for their defense. Though the probability of Kansas coming back to win seemed so low they soon made it possible as they were the ones to take control to start the second half. Kansas Center David Mccormack was a huge reason for this change as he finally got into his grove after a shaky first half. UNC also started to shoot terribly as a team after the half and seemed to never get things going for them offensively. But one of the biggest game-sealing moments was when star UNC forward Armando Bacot went down on an injured ankle with only 50 seconds remaining. At this point, UNC was down 70-69, and without him, their chances of winning went down dramatically. And all these issues finally added up for UNC as they would lose to Kansas 72-69. 
This win secured Kansas' fourth national championship and the first since 2008. This game also has very big historical significance as Kansas completed the biggest comeback in NCAA championship game history with 16 points. This beat out previous record-holder Loyola Chicago's 15-point comeback win against Cincinnati set in 1963. 
Leave a Comment
About the Contributor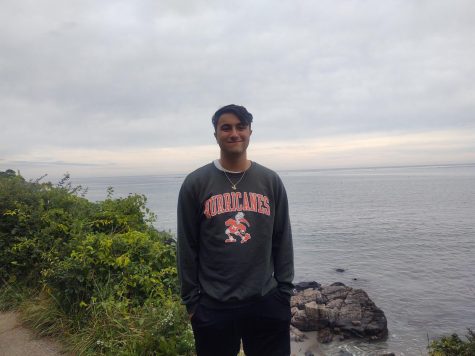 Brendan Granata, Staff Writer
Brendan is a senior here at West Morris Central and is his second and final year writing for The Paw. He has a very strong interest in all things sports...