Ye vs. Pete Davidson – An Ongoing Dispute
Recently, the dispute between Pete Davidson and Ye (formally known as Kanye West), has taken the internet by storm as Dave Sirus, a guest writer for Saturday Night Live shared a chain of screenshots with heated texts between Davidson and Ye. 
There is no question that Ye had a distaste for Davidson from the very beginning of him and Kim Kardashian's relationship; however, the disrespect from Davidson recently pushed Ye over the edge. 
The argument began over remarks Ye made about Kim allowing her eight year old daughter, North, to post on the social media platform, Tiktok. Ye posted his opinions publicly to his Instagram story angering Davidson. The argument escalated when Davidson replied, "Yo it's Skete. Can you please take a second and calm down. It's 8am and it don't gotta be like this." He also defended Kim by saying, "Kim is literally the best mother I've ever met. What she does for those kids is amazing and you are so f–king lucky that she's your kids mom, I've decided im not gonna let you treat us this way anymore and I'm done being quiet. Grow the f–k up." 
Becoming more infuriated, Ye replies with "Oh you using profanity. Where are you right now?" At this moment Davidson clapped back with a fatal blow, sending a shirtless picture in a bed with the caption "In bed with your wife." The media and fans went crazy over Davidsons response. 
The conversation took a personal turn when Davidson attempted to comfort Ye as he knows the divorce has been rough. Davidson lead with, "It's not an easy journey, you don't have to feel this way anymore. There's no shame in having a little help. You'll be so happy and at peace." However he doesn't forget a snarky remark at the end, "I have your back even though you treat me like s–t because I want everything to be smooth. But if you continue to press me like you have for the past 6 months I'm gonna stop being so nice." 
Davidson also claimed in his text to have "stopped SNL from talking about or making fun of you which they've wanted to do for months." Ye's response was not provided and the text threads end there. It is unclear whether the fights will continue between the two influencers however it appears Davidson will do anything to protect and defend Kim Kardashian and her family.      
Leave a Comment
About the Contributor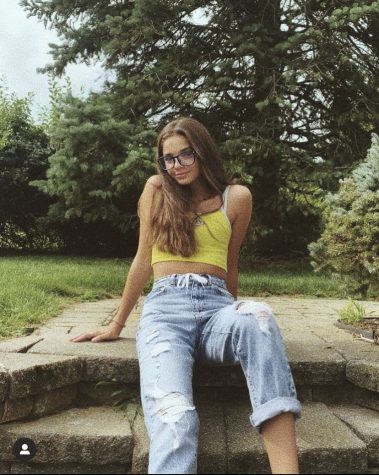 Lauren Allocca, Staff Writer
Lauren is a Junior at West Morris Central. She enjoys writing, the outdoors, and spending time with her family and dog. This is Lauren's first year with...