2022 NFL Free Agency: A Complete Breakdown
The 2022 NFL free agency period has been filled with nothing but excitement as numerous teams have made moves that have changed the face of the league. Many significant signings have gone down so far with the likes of linebacker Von Miller signing to the Buffalo Bills and wide receiver Allen Robinson II to the Los Angeles Rams. However, multiple squads ended up trading for new talent at their quarterback position such as Deshaun Watson to the Cleveland Browns and Matt Ryan to the Indianapolis Colts. 
With that being said, there are still teams out there that hope to tighten up loose ends going into the 2022 NFL season. Plenty of big names still reside on the free agency list such as cornerback Stefon Gilmore and safety Tyrann Mathieu who would be sure to contribute to any potential team that pursues them. 
AFC East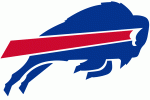 Buffalo Bills
On the offensive side of the ball, the Bills are set with a progressively improving, elite quarterback in Josh Allen as well as an elite receiving core in Stefon Diggs and Dawson Nox. However, what sets the team back is their inability to produce a defensive line that can get to the opposing team's quarterback. Last season, the squad tied at 11 for most sacks with 42. Now while those numbers are not bad, the Bills hope that adding the likes of a dominant pass-rusher in Miller, it will allow the line to have more consistent success against some of the AFC's top quarterbacks.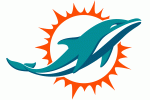 Miami Dolphins 
The big question going into the offseason for the Miami Dolphins is how they were going to build around 3rd-year quarterback Tua Tagovailoa. The answer was to completely revamp their offense with major weapons. Bringing in all-pro receiver Tyreek Hill, not only pairs the quarterback with a reliable deep-threat option but adds to a continuously growing receiver core in Jalen Waddle and Mike Gesicki. The organization also brought in tackle Raheem Moster to strengthen their line as well as running back Chase Edmonds to place in their backfield. With the weapons the Dolphins have placed around their young quarterback, this is a make-or-break year for Tagovailoa.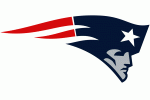 New England Patriots
The Patriots had an unexpectedly successful season last year after the squad, led by rookie quarterback Mac Jones, went 10-7 and made the playoffs for the first time in the post-Tom Brady era. The draft additions of defensive tackle Christian Barmore and running back Rhamondre Stevenson proved to be massive as the two rookies put up impressive first-year campaigns. With that being said, the Patriots go into this offseason hoping to do it again by crushing the draft, putting the focus on wide receivers and cornerbacks to add to their already elite offense and defense units.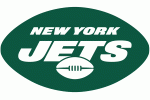 New York Jets 
Zach Wilson, the 2nd year quarterback out of BYU is the only thing that is on the minds of the Jets front office right now. The organization needs to put talent around the young QB as well as ramp up their defensive production. So far, the Jets have had a lackluster free agency as they have yet to pair Wilson with an elite receiver after failing to obtain Tyreek Hill. Tight-ends C.J. Uzomah and Tyler Conklin will provide a slight boost to the passing game, but without a reliable, number one option receiver to throw to, the Jets passing game will be limited. On the bright side, signing right guard Laken Tomlinson was a massive pickup for the team as he will provide huge success to a constantly improving offensive line. On the defensive side of the ball, the Jets need to find a dominant edge-rusher to get to the quarterback. Carl Lawson, who is coming off of a major injury, is a serviceable end, however, the Jets should look to improve at this position in the upcoming draft. 
AFC South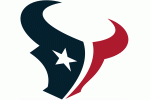 Houston Texans 
The main focus for the Texans this year should be the draft. With two first-round picks to work with, the organization will look to find players who will impact their team in any way. Coming off two terrible four-win seasons, the Texans will take any sliver of hope they can get. The biggest uncertainty for the team lies within the quarterback position. Last year, the team sat Deshaun Watson due to off-field issues and flip-flopped between Tyrod Taylor and Davis Mills to fill the spot. With Watson now on the Browns and Taylor on the Giants, Mills seems to be the best fit for the Texans going into week one. However, will the second-year quarterback be a viable option for Houston down the line?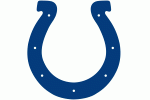 Indianapolis Colts
The Colts will be in a great position heading into next season as long as Matt Ryan can give above-average production. Although Ryan might not be the team's long-term QB, he will be a solid option as the team looks for their next franchise staple. Other than that, the team has had a rather quiet free agency period as they brought back tight end Mo Allie-Cox on a three-year extension and brought in lineman Matt Pryor in the Wentz-Ryan trade.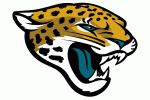 Jacksonville Jaguars 
Last season the Jaguars looked to improve their roster by drafting their franchise quarterback Trevor Lawrence. Now despite the below-par rookie campaign, Lawrence put up, the second-year quarterback still presents top-tier potential. Similar to the New York Jets, Jacksonville needs to surround their young quarterback with talent. The Jags added two receivers in Christian Kirk and Zay Jones and a tight end in Evan Engram who can line up alongside Marvin Jones Jr. giving  Lawrence more than enough targets heading into next season. The biggest uncertainty lies within the team's defense. Last season, the Jaguars massively underperformed on the defensive side of the ball with few standouts, such as end Josh Allen, exceeding expectations. Heading into the draft, Jacksonville should look to pair Josh Allen with another elite defensive end to help bolster the team's pass rush.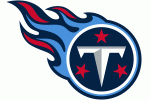 Tennessee Titans 
The Titans are still riding the Ryan Tannehill train and believe that he can be the guy that can lead their team to success going forward. However, if they want that belief to become a reality, the organization needs to add a productive pass-catching tight end to their squad. By releasing receiver Julio Jones and trading for receiver Robert Woods, the Titans hope that Woods will pair better alongside A.J. Brown. Re-signing lineman Ben Jones and linebacker Harold Landry III, allows Tennessee to keep their offensive and defensive units intact. 
AFC North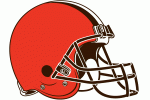 Cleveland Browns 
The majority of Cleveland's off-season acquisitions came from the trade market in which they landed quarterback Deshaun Watson, receiver Amari Cooper, and defensive end Chase Winovich. The Browns completely look to restructure their offense around Watson going forward, however, the main uncertainty is the number of games the former Houston quarterback will play next season. Still facing 22 sexual assault lawsuits, Watson could be potentially suspended for a league minimum of six games under the NFL's code of conduct policy. If Watson is to be suspended, their playoff chances could potentially fall in the dumpster. Big-time re-signings also took place in the Browns front office as the organization brought back corner Denzel Ward on a five-year, $100.5 million contract extension. This makes the 24-year-old the highest-paid cornerback in NFL history with $71.25 million guaranteed.  Baker Mayfield also resides on the squad as the Browns front office has made it abundantly clear that he can seek out trade offers from other teams. However, numerous teams around the NFL have shown no interest in the 3rd year product out of Oklahoma, leaving the Browns in an awkward position with their former franchise guy.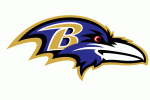 Baltimore Ravens 
Similar to many other teams on this list, the Ravens need to pursue protecting their quarterback. Last year quarterback Lamar Jackson fell victim to a weak offensive line that allowed 57 sacks totaling the 2nd most in the NFL. On top of having an injury-riddled season, Baltimore failed to bring back some of their top defensive weapons such as end Calais Campbell, tackle Brandon Williams, and linebacker Justin Houston. The team's main offensive core remains consists of tight end Mark Andrews and 3rd-year receiver Marquise Brown, however, the team should look to bring in another option at the receiver position to pair nicely alongside Brown.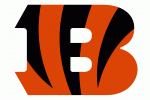 Cincinnati Bengals 
The Bengals had an unexpected stint of success making the Super Bowl last season that the franchise looks to continue going forward. Cincinnati nearly has the perfect roster filled with an elite quarterback, stellar receivers, and a lockdown defense. However, it was clear going into free agency that the squad wanted to improve their offensive line. The front office brought in guard Alex Cappa, center Ted Karras, and tackle La'el Collins to protect 3rd-year quarterback Joe Burrow. These additions should boost one of the NFL's worst pass-blocking units that allowed Burrow to be sacked 70 times last season between the regular season and the playoffs.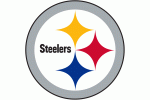 Pittsburgh Steelers 
With the retirement of future Hall-of-Famer Ben Rothlisberger last season, the Steelers are going into the 2022 season with a question mark at quarterback. As of now, the position seems to be locked up by former second overall pick Mitchell Trubisky, after he was traded away from the Buffalo Bills. Besides Trubisky, the quarterback room is running thin after the tragic passing of 3rd-year prospect Dwayne Haskins earlier this month. Currently, Mason Rudolph is the only backup remaining. With running back Najee Harris looking to improve upon his already stellar rookie campaign, the Steelers will look to focus on a more run-oriented offense. 
AFC West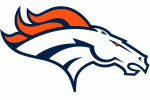 Denver Broncos 
The Broncos made an absolutely blockbuster move that saw the team trade away multiple draft picks as well as 3rd-year quarterback Drew Lock in exchange for Russell Wilson, a veteran quarterback the team hopes to be a long-term option going forward. Despite their significant improvement on the offensive side of the ball, it's clear the Broncos needed to provide depth for their defense. Signing both linebackers Randy Gregory and tackle D.J. Jones to large offers provided some depth for their defensive unit, but the secondary positions still come up short. Denver has two great defensive back options in Patrick Surtain II and Ronald Darby, however, the two have dealt with injuries in the past, which could potentially prove fatal for the team down the line.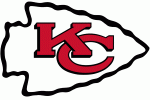 Kansas City Chiefs 
Due to their extremely tight salary cap situation, the Chiefs are left in an awkward position when compared to their divisional rivals. Losing Tyreek Hill to the Miami Dolphins could prove critical to the Kansas City offense as Patrick Mahomes has lost his favorite deep-threat target. Despite losing a top-10 receiver in the NFL, the Chiefs hold six draft picks within the first three rounds of the upcoming draft in which we could see the franchise pull the trigger on a young replacement for Hill.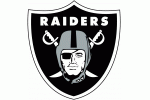 Las Vegas Raiders
Bringing in arguably the best wide receiver in the entire NFL in Davante Adams would be a huge plus for any team. In the Raiders case, their front office looks to pair Derek Carr with an elite route runner as well as an amazing receiving option to place alongside tight end Darren Waller. Despite their solid receiving core, the Las Vegas front line is looking relatively weak. The team has made no moves to protect their quarterback who was sacked 40 times last season. With that being said, the Raiders merely made the playoffs last season; and with the edition of Adams, can the team do it again?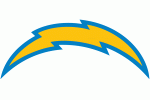 Los Angeles Chargers
Going into the free agency period, it was clear the Chargers wanted to build an elite defense that can push them ahead of their division rival Kansas City Chiefs. They have the offensive side of the ball locked down with constantly improving Justin Herbert leading the helm, but their defense does raise some eyebrows. In a trade with the Chicago Bears, the Chargers brought in elite edge rusher Khalil Mack to pair alongside Joey Bosa. They also signed J.C. Jackson which gives them a solid corner to hold down their secondary. 
NFC East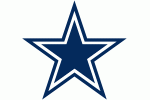 Dallas Cowboys
How 'bout them Cowboys… and not making moves to pursue new players? Now whether this is seen as a good or bad thing, the strategy of keeping your same players revolves around the coaching staff you place around them. In the case of the Cowboys, they hope that defensive coordinator Dan Quinn can get the job done with the squad he has returning. Besides their defense, Dallas lost receiver Amari Cooper to the Cleveland Browns, calling for them to sign receiver James Washington. Now although Washington could prove to be a valuable third option, losing Cooper opens up numerous possibilities for Michael Gallup once he returns from injury.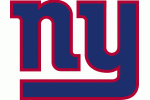 New York Giants 
A relatively quiet free agency from the Big Blue, however one that can prove crucial for the squad down the line. The Giants brought in veteran quarterback Tyrod Taylor to back up Daniel Jones as a solid insurance option. Besides that, New York seemed persistent in clearing cap space in order to pursue future prospects. With that being said, the Giants still need a lot of work on both the offensive and defensive sides of the ball.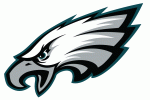 Philadelphia Eagles 
Although not many signings have been made by Philly, the team is looking to bolster their defensive front. They brought in linebacker Haason Reddick who is a massive improvement at the position as he can play both a dominant pass rusher and middle coverage guy. Other priorities include gaining a secondary receiving option as well as building up their secondary.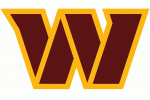 Washington Commanders 
A questionable free agency period for sure, but you cannot say the Commanders have not improved their roster from years past. Bringing in quarterback Carson Wentz via trade and taking in a $28 million cap hit in the process may raise some eyebrows, but the former Colt is definitely an improvement. Now all eyes point to the defense. Who will the Commanders pair with elite edge rusher Chase Young to potentially try and make a playoff push?
NFC North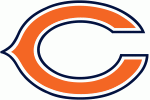 Chicago Bears 
It is rebuild mode in Chicago and the front office is not afraid of making that known. After giving away Khalil Mack, it's clear that the franchise is selling their key assets in order to build around second-year quarterback Justin Fields. With that being said, the Bears have been lackluster this free agency as they have yet to put an offensive line or receiving core around Fields. Losing their top receiver in Allen Robinson does not help either.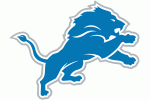 Detroit Lions 
The Lions went into free agency needing everything in order to emerge as a competent football team once again. So where did they start? Their receiving core. Yes, it's widely known around the league that quarterback Jarred Goff is a dumpster fire of a player, but with tremendous talent to throw to, the fire starts to dwindle. Last season, Amon-Ra St. Brown emerged onto the scene as Detroit's best receiver. This year, they brought in former Jacksonville receiver DJ Chark Jr. in order to give Goff another option to throw to.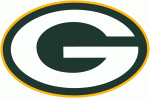 Green Bay Packers 
After a shaky season last year surrounding quarterback Aaron Rodgers, the Packers front office made it clear that they needed to bring back the back-to-back MVP to run the show. They brought back Rodgers on a 3-year, $150 million dollar extension, but also traded away his go-to weapon in Devonta Adams. With the departure of Adams, who is Rodgers' go-to guy? The money will make anyone happen, even Rodgers, but without an elite weapon to help him win, the veteran mastermind might look to take his talents elsewhere.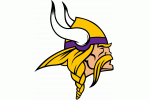 Minnesota Vikings 
It has been a very interesting free agency period for Minnesota, to say the least. They brought in a new coaching staff for the first time in almost a decade. As well as re-signed and signed many defensive weapons such as linebacker Za'Darius Smith and linebacker Jordan Hicks. However, the main question surrounding the Vikings is how will quarterback Kirk Cousins and newfound head coach Kevin O'Connell mesh on this constantly changing football team? 
NFC South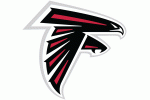 Atlanta Falcons 
The 2022 free agency period has been weird for the Atlanta Falcons. The team lost their veteran quarterback Matt Ryan to the Indianapolis Colts, which saw them sign former first overall pick Marcus Mariota to take over at that position. Then their top star receiver Calvin Ridley was suspended for the entirety of next season due to gambling. All while the Falcons have gaping holes in their system. With Ridley out, they need to find new receivers if they want any hope of Mariota blossoming. They also need to find an elite edge rusher as well as construct an offensive line.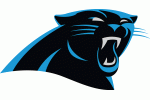 Carolina Panthers 
The offensive struggles continue for the Panthers as they are in desperate need of a quarterback as well as a complete line rebuild. Like many other teams, Carolina lost out on trading for Deshaun Watson which leaves them hanging dry with Sam Darnold. However, the Panthers did add some talent to their line, signing guard Austin Corbett and center Bradley Bozeman. Despite the mere signings, the Panthers should levitate towards a complete rebuild.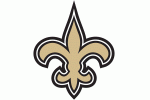 New Orleans Saints 
The Saints are in a unique spot after re-signing quarterback Jameis Winston to be their franchise guy. Like the Panthers, New Orleans was a team in the running for Deshaun Watson, but plans fell through. Cap space is always in the air however as the Saints are on the hot seat with $75 million over, allowing for minimal signings. Despite their cap space issues, the Saints brought in safety Marcus Maye from the New York Jets in an attempt to bolster their defensive secondary.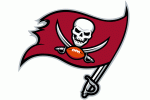 Tampa Bay Buccaneers 
At the beginning of the free agency period, the main concern for their team was the quarterback position in wake of Tom Brady's retirement. Just weeks later though, Tom shocked the football world to announce he was coming out of retirement. Once Brady came back, the team focused on building around him. They signed receiver Russel Gage and re-signed Breshad Perriman in order to give targets for Brady to throw to. The Bucs still have big-name free agents they need to re-sign, most notably Rob Gronkowski. 
NFC West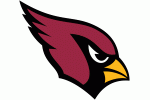 Arizona Cardinals
The main focus going into the free agency period for the Cardinals was to surround quarterback Kyler Murray with talent. After a disappointing finish last year, Arizona brought back tight end Zach Ertz and running back James Conner. These are nice additions that were produced last year, however, the team will need to increase their depth at every position in order to get past the wildcard round of the playoffs.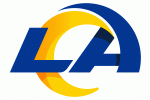 Los Angeles Rams 
No surprise here, but the Rams want to run it back. They want to take everything they did last season and add to it. The team brought in receiver Allen Robinson after losing Robert Woods, which provides Matthew Stafford another option to throw to. The team also lost major pieces, however, such as linebacker Von Miller to the Bills. With that being said, Los Angeles still presents a star-studded roster that is sure to compete next year.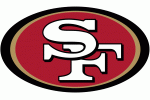 San Francisco 49ers 
The 49ers lost a lot of this free agency after losing both defensive tackle  D.J. Jones and guard Laken Tomlinson. To cut their losses, the team looked to build up their secondary by signing cornerback Charvarius Ward and safety George Odum. However, these are the least of the 49ers concerns as the team should focus on building around the face of their franchise, Trey Lance.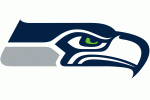 Seattle Seahawks 
The Seahawks went straight into rebuild mode once they shipped Russell Wilson off to Denver in exchange for quarterback Drew Lock and draft capital. However, the team still presents a lot of talent that could be potentially traded for other assets. Aside from the trade market, the Seahawks brought back a slew of players such as safety Quandre Diggs on relatively cheap contracts. The question is now, how will Drew Lock perform in a Pete Carroll-oriented system? 
All logos courtesy of NFL.com 
Leave a Comment
About the Contributor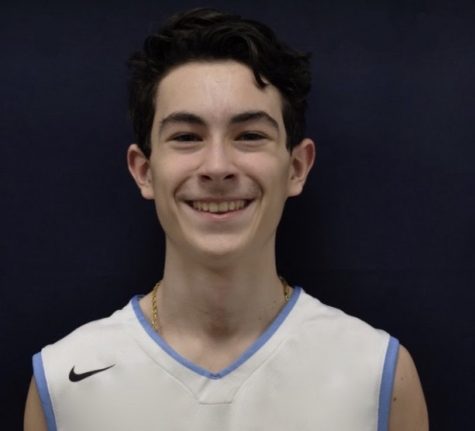 Sean Davies, Staff Writer
Sean is a senior at West Morris Central. He enjoys playing sports such as track, basketball, and football. This is Sean's first year with The Paw and he...