Monthly Music Recap – March 2022
It's been a busy, busy month, for the artists featured here and for us—maybe that's why this one is so late? As summer comes closer, the music scene grows more lively, as festivals and tours begin to pop up just about everywhere… and so do assignments, if you're in high school. Nevertheless, we've pulled through what might have been the most jam-packed month of the school year to bring you this March recap. We hope it was worth the wait!
-Albums-
Rex Orange County – WHO CARES?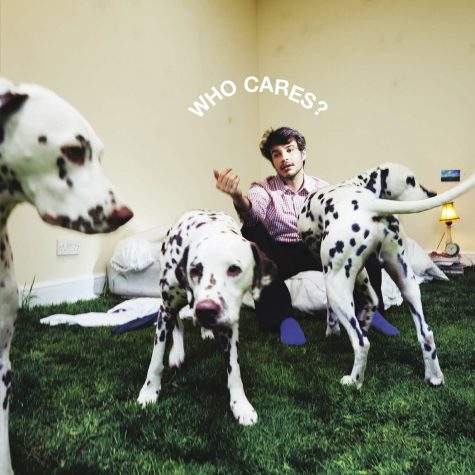 Alex O'Connor's latest project under Rex Orange County is just as uplifting as any of his other projects, though it does get a bit samey. The instrumentation is lush and beautiful; orchestral strings are interspersed with typical indie pop instrumentals, and it works well. O'Connor has clearly grown as a vocalist since his last album as well. His voice sounds much smoother and more mature. However, WHO CARES? is bogged down by its overproduction. O'Connor's early, less polished work was loved for its rawness, whereas WHO CARES? lacks that entirely, drowning in its saccharine sweetness. It almost feels disingenuous at times, unlike his earlier work. Nevertheless, O'Connor appears to be growing significantly as an artist, and this album may be a transition into a new era for him.
Highlights: OPEN A WINDOW, IF YOU WANT IT, SHOOT ME DOWN
Lowlights: 7AM, MAKING TIME
King Gizzard & The Lizard Wizard – Made In Timeland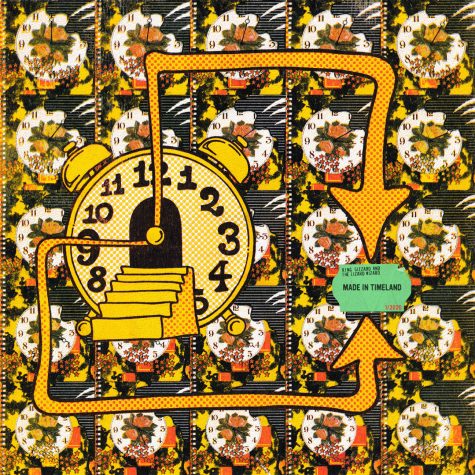 The 19th studio album by Australian prog-rock maniacs King Gizzard & The Lizard Wizard was almost not an album at all. Its release was meant to coincide with an overnight festival called Timeland, originally scheduled for New Year's Eve, but rescheduled to March due to the pandemic. Only available as a vinyl release, the album features two fifteen minute tracks, "Timeland" and "Smoke & Mirrors". Across the record the band explores areas of psychedelic electronica, and leans fully into the EDM genres they touched on with their last album Butterfly 3000. With the exception of a few brief verses on the second track, the album is entirely instrumental, with both songs being built around a ticking sound set to 60 beats per minute. A seemingly bizarre release from the band, it is nonetheless a strong if cryptic addition to their discography.
Highlights: The part where they rap like it's the 90s.
Lowlights: None.
Destroyer – LABYRINTHITIS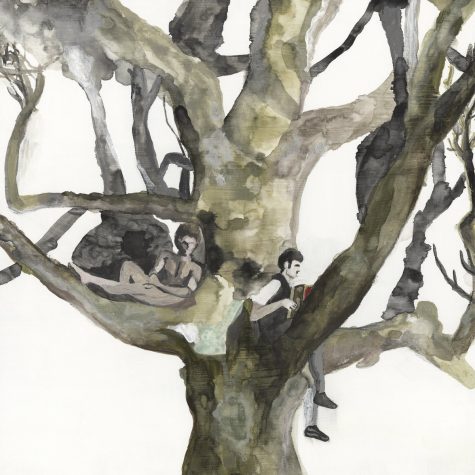 The prolific Dan Bejar-fronted Canadian indie pop band Destroyer is back with their 14th studio album, put together entirely remotely during 2021. Despite the tracks being recorded separately, LABYRINTHITIS retains the feeling of listening to a live band perform, if a bit polished. The album overall is bombastic and engaging; it feels alive, in a way, which is a difficult sensation to reproduce for even the most technically skilled musicians. LABYRINTHITIS combines sparkling, intricate instrumentation and Bejar's renowned lyricism to create a well-balanced, solid album that isn't just those things; along with being technically and lyrically impressive, the album is also poignant and thoughtful. The surreal lyrics and reverb-heavy production serve to make LABYRINTHITIS an experience from another world rather than simply an album. The album is eclectic, but somehow the dreamy psych-pop of tracks like "It's in Your Heart Now" and the danceable 80s-esque synthpop of tracks like "June" blend together in a cohesive work. Though LABYRINTHITIS hits something of a wall towards its end, its impressive songwriting and storytelling (not to mention fantastic musicianship) are not to be ignored by any means.
Highlights: It's in Your Heart Now, June, Tintoretto It's For You
Lowlights: Labyrinthitis, The States, The Last Song
Machine Gun Kelly – mainstream sellout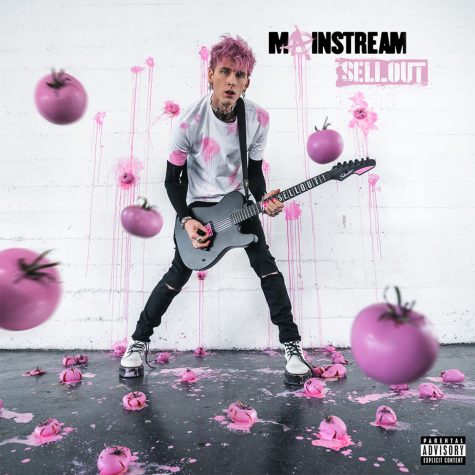 After hearing the singles, neither of us were willing to actually listen to this one. However, we mildly encourage you to listen and to form your own opinion. 
Bladee & Ecco2k – Crest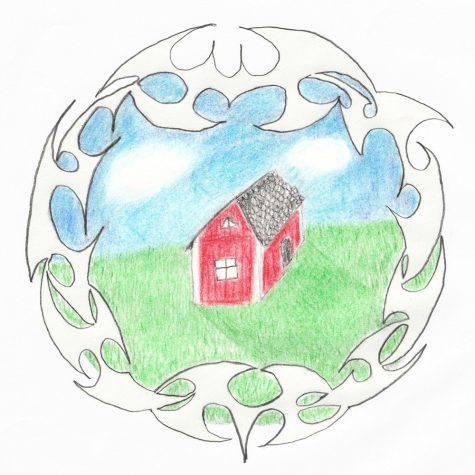 Cloud rap darlings and Drain Gang members Bladee and Ecco2k have collaborated on a short album, titled Crest. The LP has presumably been in the works for at least two, maybe three years, as its first single "Girls Just Want To Have Fun" was released back in February of 2020. The album itself is layered with all the traditional clichés of cloud rap—heavily processed vocals float between lo-fi styled synths and airy soundscapes, complemented by hazy and pulsing trap beats. Despite its short runtime of thirty minutes, the album feels longer and somehow grander, with a feeling of density present only a few seconds into the opening track. Certainly the record is a worthwhile collaboration between two fairly big names in the cloud rap scene, and also an accessible experience for newcomers to the genre.
Highlights: 5 Star Crest
Lowlights: Chaos Follows 
Single & EPs
King Gizzard & The Lizard Wizard – The Dripping Tap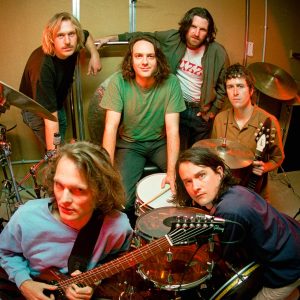 Only a few days after the release of Made in Timeland, King Gizzard & The Lizard Wizard have already announced their 20th studio album Omnium Gatherum, and with that comes the first single titled "The Dripping Tap." Though the single is really more of an EP, as the song is eighteen minutes long. Stylistically, it marks a partial return to their more high energy garage/prog rock style after the last few albums saw them entering the realm of electronic music. The main body of the song bears a resemblance to previous records like Murder of the Universe or I'm In Your Mind Fuzz, featuring the band jamming with distorted and fuzzy guitars over highly energetic grooves. Short hooks are repeated and developed throughout the song to create psychedelic yet catchy sections (for example, the word 'drip' is said 181 times throughout). Omnium Gatherum is the band's first double album, with "The Dripping Tap" confirmed to be the first of sixteen tracks.
Sir Chloe – "Mercy"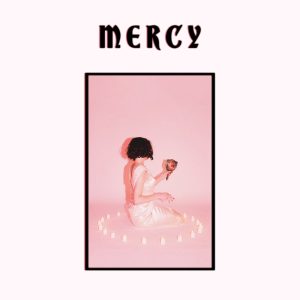 The latest single from indie rock band Sir Chloe has the makings of an instant classic for the band, with a sound taken directly from their debut album Party Favors. The song builds slowly, contrasting a soft and melancholic verse with crushingly heavy distortion on the chorus. The single comes before the band's first headline tour starting in May.
Weatherday & Asian Glow – Weatherglow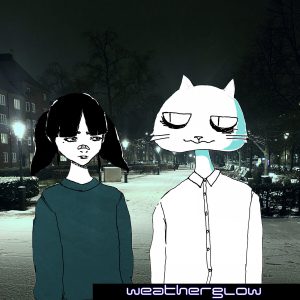 A collaborative EP between noise pop artists Weatherday and Asian Glow, Weatherglow sounds exactly like you'd expect it to. Each track is filled with the distorted and fuzzy instrumentation that's iconic to the genre, with saccharine vocal melodies reminiscent of Weatherday's debut album Come In. The two also make heavy use of unconventional song structures, making the EP feel much grander then its 24 minute runtime. The dense sound is easy to get lost in, with tracks often blending together in unexpected ways, and overall the EP is equal parts invigorating and trance-like.
Porcupine Tree – Of The New Day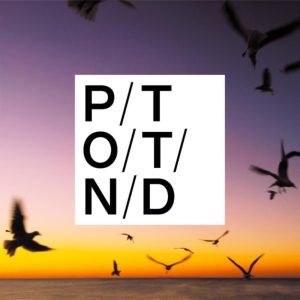 "Of The New Day" is the second single from Porcupine Tree's upcoming album Closure / Continuation, the band's first album in nearly thirteen years. While the last single "Harridan" was a powerful return for the band, this time they take a subtler approach "Of The New Day" is a progressive pop ballad, with verses and choruses of soft electric guitar and vocals contrasted with heavier bridges of crunchy guitar chords and odd time signatures. Although a solid song overall, the track lacks a certain cohesiveness that makes it feel poor when held against the rest of Porcupine Tree's discography.
Leave a Comment
About the Contributors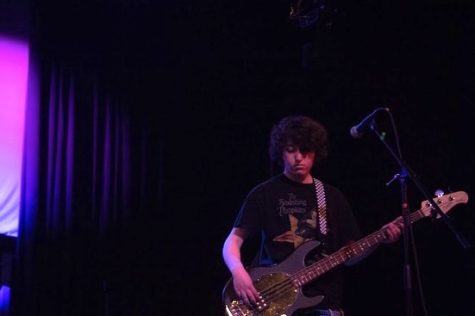 Nico DiBari, Entertainment Editor
Nico is a senior currently enrolled in Journalism II. In addition to visual art, writing, and literature, he is passionate about contemporary music and...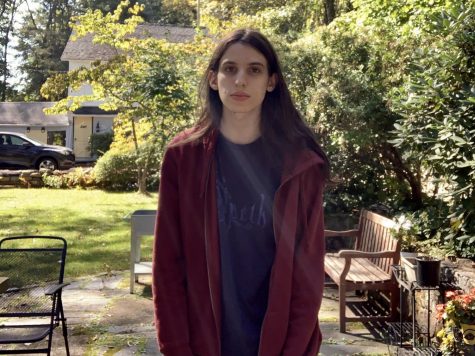 Miles North, Staff Writer
Miles is a senior at West Morris Central, and is excited to be writing for The Paw this year. Miles' main passion is for music, and he spends most of...