Monthly Music Recap – April 2022
This April was a particularly great month for fans of some more niche music, with renowned artists in various subgenres releasing critically acclaimed LPs. Whether you're a fan of experimental hip hop, slowcore, chamber pop, or whatever it is that King Gizzard is doing this month, there's bound to be something for you.
-Albums-
King Gizzard & The Lizard Wizard – Omnium Gatherum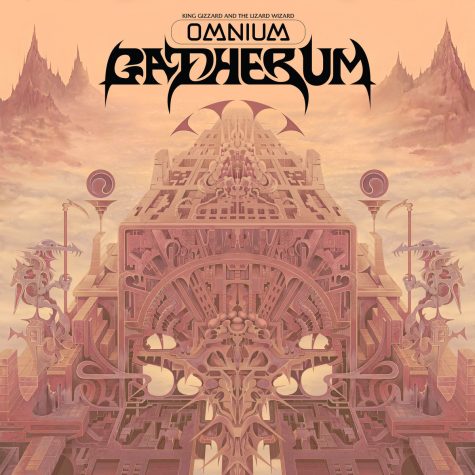 King Gizzard & The Lizard Wizard are no stranger to musical diversity; their ability to bend genre and explore different realms of music with each album is what they are most known for. However, on their 20th studio album, they take this variety to the extreme. Omnium Gatherum is without a doubt one of the most surreal blends of sounds and ideas the band has ever put out, acting as both a look back on all they've done over the last ten years, and as an opportunity to experiment with new genres. The album opens with eighteen-minute behemoth "The Dripping Tap", a highly energetic throwback to their garage-prog styles on albums like Nonagon Infinity or I'm In Your Mind Fuzz. Also present through the album are various synth elements, something they've spent the last few years experimenting with. "Magenta Mountain" feels like a cut directly from their dream-pop suite Butterfly 3000, while yet other tracks such as "Evilest Man" take on an EDM influence reminiscent of their last album Made in Timeland. There's also the metal tracks, two grinding doom/sludge songs that call back to the heavy thrash style of Infest the Rat's Nest from 2019. Perhaps most astonishingly, though, are the hip-hop tracks. The long-fabled "King Gizz rap album" was apparently recorded and scrapped during the depths of quarantine in 2020, but two songs survived. "Sadie Sorceress" features heavy use of samples in between long verses of rapping, a style that is reprised on "The Grim Reaper" with an added clavinet of all things. Somehow this bizarre blend of genres works, with a set of mellow jazz-fusion influenced pop songs bridging the gaps, and the entire album being brought together by the vintage sounding production. The band's first double album, Omnium Gatherum shows that King Gizzard has still got it after ten years of making music, and that there are still a lot of new things to come.
Highlights: The Dripping Tap, Gaia, Kepler-22b, Ambergris, The Grim Reaper
Lowlights: The Garden Goblin, Red Smoke
Duster – Together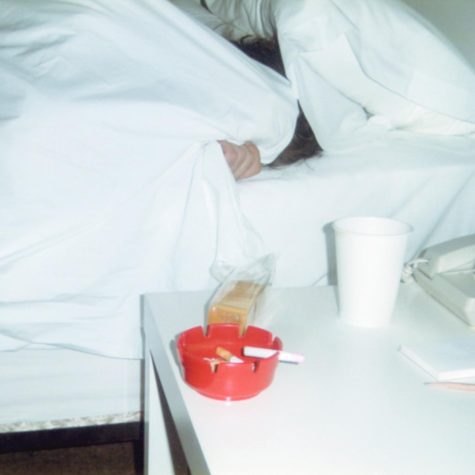 Slowcore trio Duster got their start back in the late 90s with their cult-classic debut album, Stratosphere. After releasing Stratosphere and, two years later, Contemporary Movement, the band took what was seemingly an indefinite hiatus. Though they didn't gain much traction at the start of their career, Duster ended up garnering a lot of attention and praise from the online music community over the past two decades or so, which brought them to get back together and record again in 2018. The next year, they released their first post-hiatus album, which was self-titled and received generally favorable reviews, though it isn't as nearly as acclaimed as its predecessors. Duster surprised fans again this year when they announced their newest album, Together, on March 31 through several music videos on YouTube. The album was released the next day on major streaming platforms. Together is undoubtedly a return to form for Duster; its atmospheric production and melancholy, lethargic melodies are reminiscent of their previous work. Nevertheless, Together mostly retains a sense of freshness throughout its runtime, though it does drag a bit in the middle and get quite samey at times. Together feels more vulnerable and sentimental than Duster's earlier catalog, but not necessarily more emotionally charged. In some places, it lacks the warmth, intimacy, and sheer emotional power that makes Stratosphere so well-loved. While the majority of the tracks are emotionally effective and at least somewhat musically interesting (especially "Retrograde" and "Familiar Fields"), there are a few comparatively boring and empty tracks, such as "N" and "Drifter." However, Together's peaks are nothing short of impressive, and while it's no Stratosphere, fans of Duster are sure to appreciate its nostalgic mood and melancholic comfort.
Highlights: Retrograde, Escalator, Familiar Fields, Making Room, Sad Boys
Lowlights: N, Moonroam, Drifter
Red Hot Chili Peppers – Unlimited Love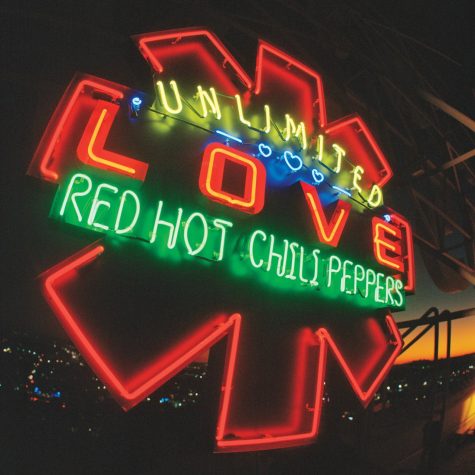 The twelfth studio album by alt-rock legends Red Hot Chili Peppers has the makings of a great record in theory, marking the return of both John Frusciante on guitar and longtime producer Rick Rubin. Compositionally, the band spins a blend of their classic funk and alt-rock styles, with the entire album tinged with a melancholy reminiscent of Californication. However, it's in the delivery that the record sometimes falls short here, with Anthony Kiedis' vocals often feeling thin and stretched out. This results in a less than savory contrast with the rest of the instrumentation, which is, for the most part, mellow and full-sounding. The band also makes heavy use of synthesizers on tracks like "Bastards of Light" and "Not The One" lending a tinge of a freshness to an otherwise well-worn sound. Overall, the downfall of Unlimited Love comes with its 73 minute runtime, which seems to just drag on over too many tracks, only some of which are truly memorable. Nonetheless, the record is a fairly solid delivery to the band's discography, even if it lacks the same spark of their earlier works.
Highlights: Not the One, Watchu Thinkin'
Lowlights: Black Summer, Aquatic Mouth Dance
Pusha T – It's Almost Dry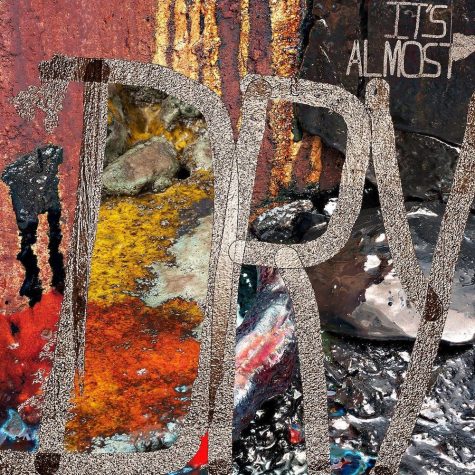 Executive-produced by Ye and Pharrell Williams, Pusha T's fourth studio album was one of the most highly-anticipated hip hop albums of the year. As such, it was met with generally positive comments from critics and fans, with many highlighting Pusha T's smooth flows and top-notch production by Ye and Pharrell Williams. The production, which features sped-up soul samples reminiscent of Ye's early days (think The College Dropout or Late Registration), is smooth and slick to match Pusha T's effortless flows, especially on the tracks "Dreamin of the Past" and "Hear Me Clearly." It's pretty shocking to think that Pusha T is nearly forty-five years old and yet still keeps up with and stands out among his younger contemporaries. The first half of the album is solid, cohesive, and strong, with the exception of "Neck & Wrist," but the album unfortunately drags in the second half, with tracks ranging from boring to unpleasant ("Rock n Roll" is what we're referring to here). However, It's Almost Dry finishes strong with its tenth and twelfth tracks (though "Open Air" isn't bad by any means), "Hear Me Clearly" and "I Pray for You," the latter of which is possibly the best-produced track on the album, and maybe even the best track on the album overall. "I Pray for You" features production by Labrinth, with a triumphant, powerful instrumental that, combined with invigorating flows from Pusha T and the featured Malice, makes for one of the best hype songs of this year so far. Fans of old Kanye will appreciate this return to form in Ye's production, and hip hop fans of all kinds will appreciate Pusha T's expert rapping.
Highlights: Brambleton, Dreamin of the Past, Diet Coke, I Pray for You
Lowlights: Neck & Wrist, Rock n Roll, Scrape It Off
Spiritualized – Everything Was Beautiful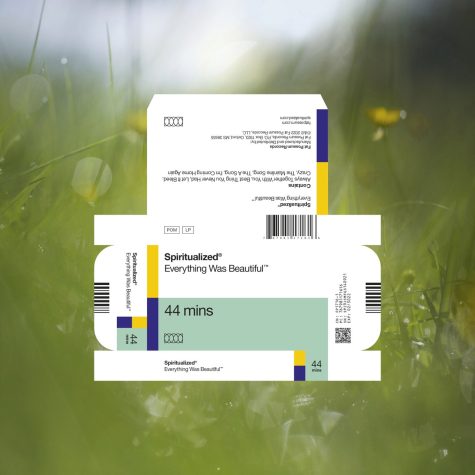 Arguably the most celebrated space rock project to date, Spiritualized is the brainchild of neo-psychedelia/space rock legend J. Spaceman of Spacemen 3. The project combines Spaceman's musical roots with various other genres he's dabbled in; symphonic rock, dream pop, you name it. This time around, however, Spaceman has incorporated elements of blues rock with space rock and symphonic rock, all wrapped up in ethereal production that truly transports the listener to another world. Spaceman's composition is intricate and impressive, especially on the opening track, "Always Together With You," with its sparkling synths and exciting crescendos. Everything Was Beautiful succeeds primarily on its musicality and production; it creates a distinctive atmosphere, and the music itself is nothing short of brilliant. However, where this album fails is in its incorporation of blues rock. Although Spaceman has merged styles and genres seamlessly throughout the Spiritualized catalog, the addition of blues rock is completely unnecessary. This is especially evident in the fourth track, "Crazy," which is a rather basic and derivative bluesy acoustic cut. The decidedly all-American (Spaceman is British, making this even more confusing), twangy sound of the track makes it stick out like a sore thumb among the rest of the album, which is consistently dreamlike and artsy in style and sound. Spaceman's sonic experimentation and boldness are admirable, but his use of blues rock elements just doesn't quite land most of the time, which then bogs down the album as a whole. Overall, though, Everything Was Beautiful's strengths outweigh its weaknesses, and it's a worthwhile listen for fans of psychedelia and space rock.
Highlights: Always Together With You, The Mainline Song / The Lockdown Song, The A Song (Laid in Your Arms)
Lowlights: Let It Bleed (For Iggy), Crazy
Rammstein – Zeit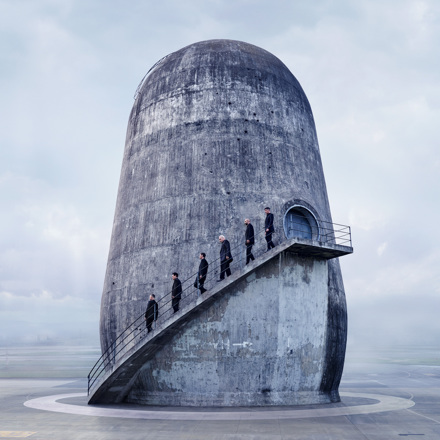 German industrial metal legends Rammstein are back, albeit unexpectedly. Given the near decade-long gap between their sixth studio album and their seventh— a critically acclaimed untitled release in 2019 —no one expected their eighth to come so soon. Born of group writing sessions during the 2020 lockdowns, creating Ziet no doubt provided a challenge to the band— their last album was an instant classic, and it can't be easy to attempt a followup to such a legendary release. Somehow though, Ziet manages to be both a worthy successor and a unique album in its own right. The songs on the record are generally at a lower tempo then what is typical for Rammstein (with "Giftig" being a notable exception), providing a more relaxed and passionate feel to their usually machine-like sound. The songwriting is also more often melodic than industrial, with heavy uses of synth pads and leads. Interestingly, the title track is a slow burning piano ballad, making use of an accompanying choir to create an atmosphere of mourning. This is of course contrasted with a few of the overly sexual and facetiously vulgar songs that Rammstien is often known for, with the lyrics to tracks "OK" or "Dicke Titten" being to inappropriate to translate here. Overall though, the record has an alluring air of melancholy to it. While certainly not as brilliant as Rammstein's preceding release, Ziet still manages to hold a torch to the rest of their discography, and acts as a solid follow up.
Highlights: Armee der Tristen, Giftig, Zeit
Lowlights: Schwarz
-Singles & EPs-
Phoebe Bridgers – "sidelines"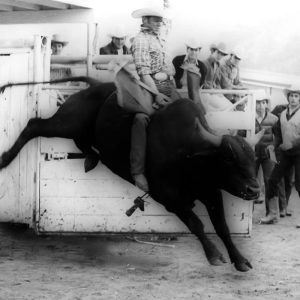 "Sidelines" is Phoebe Bridger's first new original music since her album Punisher in 2020. Musically, it features a melancholic composition arranging around synths, electric piano, and a slow grooving electronic drumbeat. Lyrically, the songwriting centers around the idea of fear, with certain lines that feel almost like callbacks to the themes on her last album. The song initially debuted as part of Hulu's new show Conversations With Friends.
Harry Styles – "As It Was"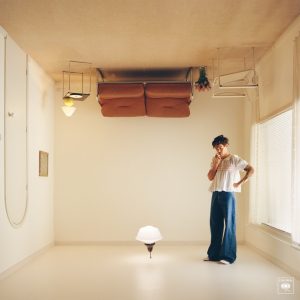 "As It Was" is one of the leading singles from Harry Styles' upcoming album Harry's House, and it's already quite popular; as we're writing this, the song is already at 384 million(!) plays on Spotify, and, knowing Harry Styles, it will probably garner many, many more. Those plays are well-deserved, too; no word describes "As It Was" better than fun. The track follows a speedy tempo, with a danceable beat and an energetic, cheerful melody that is unbelievably catchy (warning: this song absolutely WILL get stuck in your head for a good few days). Harry's House is shaping up to be the perfect soundtrack to the summer of 2022 if this is what the rest of the album will sound like.
Chloe Moriondo – puppy luv EP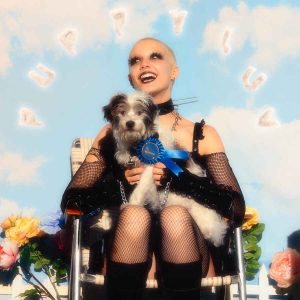 Indie star Chloe Moriondo is back with a new canine-themed EP, puppy luv. Preceded by one single, "Sammy", the EP features a collection of dog themed songs they wrote here and there over the last few years, as well as a cover of "Dog Days Are Over" originally by Florence + the Machine. The songwriting overall is similar to the pop-punk influenced style Moriondo took on last year's album Blood Bunny, though with a less polished and brighter sounding production. This compliments the lyrics, which are also much lighter, with generally positive and happy themes across the songs. Overall puppy luv is a solid release, leaning even further into the light-hearted and cheesy style Moriondo has been developing over the last few years.
Interpol – "Toni"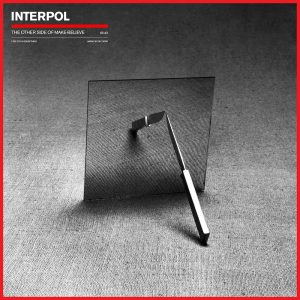 "Toni" is Interpol's first release of any kind in three years, and it pleasantly surprised longtime fans who have found themselves disillusioned with Interpol's more recent catalog. The single and its cover appear to be a throwback to the band's debut, Turn On the Bright Lights, which made the band a household name in the 2000s indie rock scene, and has been called one of the greatest indie rock albums of all time. The track features harmonizing layered vocals and anxious keyboard riffs with a driving drum beat perfect for headbanging to. Though the song has a melancholic atmosphere, its fast pace and passionate vocals make it surprisingly energetic and engaging. Like the band did so famously on Bright Lights, Interpol has combined post-punk gloom with classic alt-rock drive once again. Perhaps their next album will attain the classic status that Bright Lights has?
Charlie Puth – "That's Hilarious"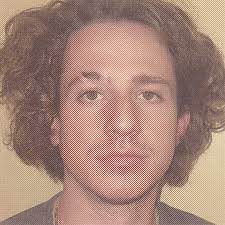 Charlie Puth's newest single is a standard teen pop breakup anthem, complete with somewhat-unnaturally-placed f-bombs and blunt, casually-worded lyrics. If that's your thing, then you might be into "That's Hilarious." Unfortunately for us indie snobs here at The Paw, that is…not our thing. Neither is the cheap-sounding autotune, which is laid on unnecessarily thick considering Puth's vocal talent. The synth-driven instrumental is generic and not all that memorable, much like the melody; Nico listened to this track multiple times and still could barely remember what it sounded like. Even if the lyrics were redeeming to a certain audience, the whole teen pop shtick becomes much less appealing when you remember that Puth is 30. Overall, "That's Hilarious" just comes off as immature and petty rather than the cathartic breakup song it's clearly trying to be.
Leave a Comment
About the Contributors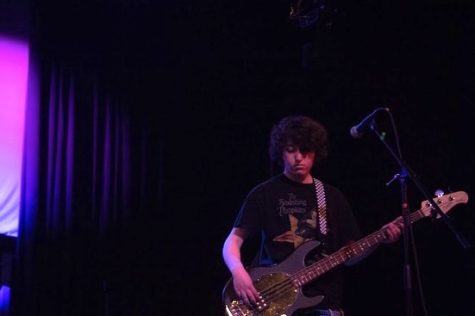 Nico DiBari, Entertainment Editor
Nico is a senior currently enrolled in Journalism II. In addition to visual art, writing, and literature, he is passionate about contemporary music and...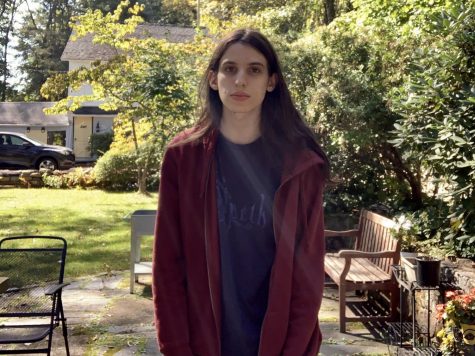 Miles North, Staff Writer
Miles is a senior at West Morris Central, and is excited to be writing for The Paw this year. Miles' main passion is for music, and he spends most of...