Depp vs Heard
Many news outlets such as CNN and New York Post have been closely following the Johnny Depp defamation trial against Amber Heard, his ex-wife. Amber Heard is known for her role in Aquaman, and she married Johnny Depp in 2015, getting a divorce by 2017. This isn't the first time they have gone to trial. In the past, it was over claims of abuse from both Heard and Depp. This time, Depp is suing Heard for 50 million dollars due to a co-ed article she wrote for Washington Post, painting him as a wife-beater. Heard is countersuing him for 100 million dollars, saying that she saw firsthand how "institutions protect men accused of abuse."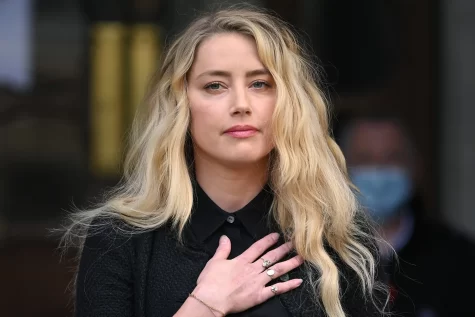 Back in 2016 when this post was written, Depp was dropped from "his iconic role as Capt. Jack Sparrow in Disney's 'Pirates of the Caribbean' franchise" and publicly humiliated to the point of not being able to take part in cinematic pieces any longer according to Los Angeles Times. Heard's article did not specifically name Depp, but the public assumed him to be the partner she was referring to.
The trial is taking place in Virginia, where Heard's co-ed was originally published. Live feeds of the trail are being broadcasted onto new feeds and social media platforms like Tik tok. Heard is unhappy with the broadcasting of this case, which she did not want live streamed. Abuse claims from Depp goes as far as Heard cutting a piece of his finger off "when Heard hurled a handle of vodka his way," reports New York Posts. Along with recordings of Heard admitting to hitting Depp, there was evidence found of human fecal matter left on their bed after a fight.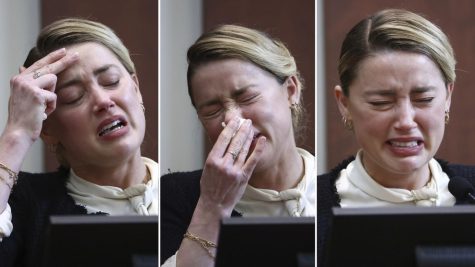 While social media has been blowing up this trial with reactions from Depp and his funny commentary towards Heard's lawyer, it has also been bringing information to light. NBC news reported on Heard's claim to have used "Milani Cosmetics Conceal + Perfect All-in-One Correcting Kit" during her relationship with Depp to cover the bruises she acquired from domestic abuse. Heard's lawyers used this brand in court to describe how she had to hide the marks, but was called out by the company since the product wasn't released until December 2017 and "Heard filed for divorce from Depp on May 23, 2016."
Heard's PR team has faced a lot of slander for their work so far in the trial and her lawyers have asked for 50 million dollar lawsuit be thrown out, which according to New York Post, "is not unusual for 
respondents in civil cases to ask that cases be dismissed once the plaintiff has rested their case." Due to Heard's unhappiness with the media coverage, she hired a new PR team a day before her testimony, and New York Post says she now has "consulting firm Shane Communications on retainer to help her get across her side better in the court of public opinion". This new firm has helped highlight Depps apparent "compulsive spending habit of $2 million per month."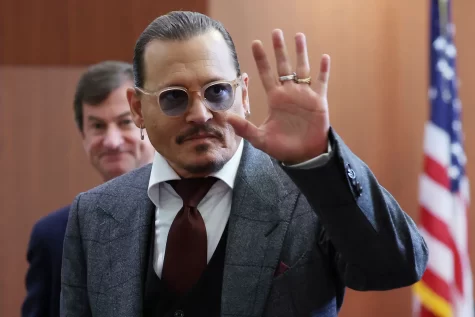 An underlying issue of this court battle is the question of which side the domestic abuse lies on. On one hand, there is evidence of an engraved knife Heard gave to Depp during their relationship, which Depp's lawyers point out would be unusual behavior for someone who feels unsafe to give their aggressor a weapon. While psychologists like Dr. Dawn Hughes have been called to testify on Heard's mental state, some say she has borderline personality disorder while Hughes is claiming Heard developed PTSD from the abuse she underwent in the relationship, stating that, "there were times when he forced her to give him oral sex when he was angry at her." Many tape recordings of Heard admitting to hitting Johnny have been revealed to court and there is a never-ending spill of evidence that will make the jury's decision fairly difficult. While Heard's testimony is still ongoing, the outcome of this trial could unveil a lot of hidden secrets behind this celebrity marriage.
Leave a Comment
About the Contributor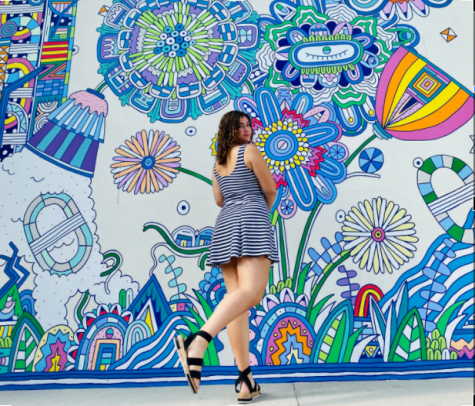 Rose Engel, Entertainment Editor
Rose Engel is a senior who attends half days at West Morris Central and night classes at Centenary University. She is passionate about creative writing...