Breaking Down The 2022 NFL Draft
In any NFL draft, there are always going to be teams that did great in the draft and others that did bad and this draft was no exception to that. But, in addition to the usual things seen in a draft, there were also major trades and players' draft stocks falling that made this year an overall exciting draft to watch unfold. So with that being said here is my breakdown of the 2022 NFL Draft
Biggest Winner: New York Jets
Additions ( Ahmad "Sauce" Gardner, Garrett Wilson, Jermaine Johnson, Breece Hall, Jeremy Ruckert, Max Mitchell, Micheal Clemons)
For a team that has seemed to have nothing to cheer about for a long time, things look like they are starting to change. Under recently hired GM Joe Douglas, the team has made a complete 180 and this draft is a great example of this change. They had an amazing first round by getting lockdown corner "Sauce" Gardner who didn't allow a single touchdown in his entire college career and adds a massive presence to The Jets' secondary at pick four. They then went on to draft Ohio St WR Garret Wilson at pick 10 who adds much-needed help to NY's dire WR room. But, the biggest win for the Jets was drafting FSU DE Jermaine Johnson II. This pick was massive as he was seen as a top ten pick before the draft but strangely kept falling down the draft boards until pick 26 where the Jets traded up with the Tennessee Titans to pick him up. Johnson plugs yet another hole in the Jets' defense as they now have another solid edge to line up with 2021 signing Carl Lawson. But the Jets' great moves weren't just in the first round as they went on to add arguably the best RB in this year's class in Breece Hall with pick 36. Overall, The Jets had an extremely productive draft plugging very big holes and adding much-needed talent to a roster that badly needs it.
Biggest Loser: New England Patriots
Additions (Cole Strange, Tyquan Thornton, Marcus Jones, Jack Jones, Pierre Strong Jr., Bailey Zappe, Kevin Harris, Sam Roberts, Chasen Hines, Andrew Stueber)
In a year where most teams had extremely solid drafts, the Patriots stood out with their overall questionable picks. It started right away when the Patriots drafted UT-Chatanooga OL Cole Strange at pick 29. Strange isn't a bad player by any means and even has the potential to be a very good NFL player but the spot where he was picked was a big reach. Strange was predicted to be a day two pick and if the Patriots wanted him they most likely could've gotten him in the second round and in addition to him gotten a much bigger contributor in round one. Another extremely large reach by the Patriots was drafting QB Bailey Zappe in the fourth round. Now drafting a solid backup QB is never a bad idea until they start being taken over much better talent that is needed more. And the Patriots did just that when they picked Zappe over picks that could've helped their roster more than a backup QB. Overall, the Patriots didn't have a terrible draft by any means but the spots they took these players are very questionable and could hurt them if players they passed on turn into stars.
Biggest Trade: AJ Brown to the Eagles
(Eagles receive Aj Brown Titans receive 18th and 101st overall picks)
For a draft that was mostly headlined by 49ers WR Deebo Samuel's potential trade, WR AJ Brown's potential move went largely under the radar. For a while, it seemed that the Tennessee Titans and Brown could get a deal done as he was their #1 receiver and seemed to want to stay a Titan. But, that was not the case as it seems that Tennessee was not willing to offer the money that Brown was looking for. According to ESPN's Turron Davenport, the Titans' max offer was "at $16 million per season with incentives that would have driven the deal up to a $20 million average, though I've been told that the Titans were willing to go firmly to $20 million a year." This deal is slightly less than what Brown ended up getting from the Eagles which was $25 million a year for 4 years with a $57 million guaranteed. It seems that the reason for this trade was the inability to come to an agreement and to different opinions on what Brown's value truly was. Brown on the Eagles now adds a great weapon for QB Jalen Hurts who is in a make-or-break season with the team. The only negative with this deal is Brown's health which is a concern with his new massive contract. Throughout his time in Tennessee, he always seemed to only have minor injuries but for a player that's only 24 and is missing more and more games every season, it should be a cause for concern. For the Titans, it offers them the chance to reset by getting Arkansas WR Treylon Burks who can hopefully meet Brown's high standards and help them reach further into the postseason.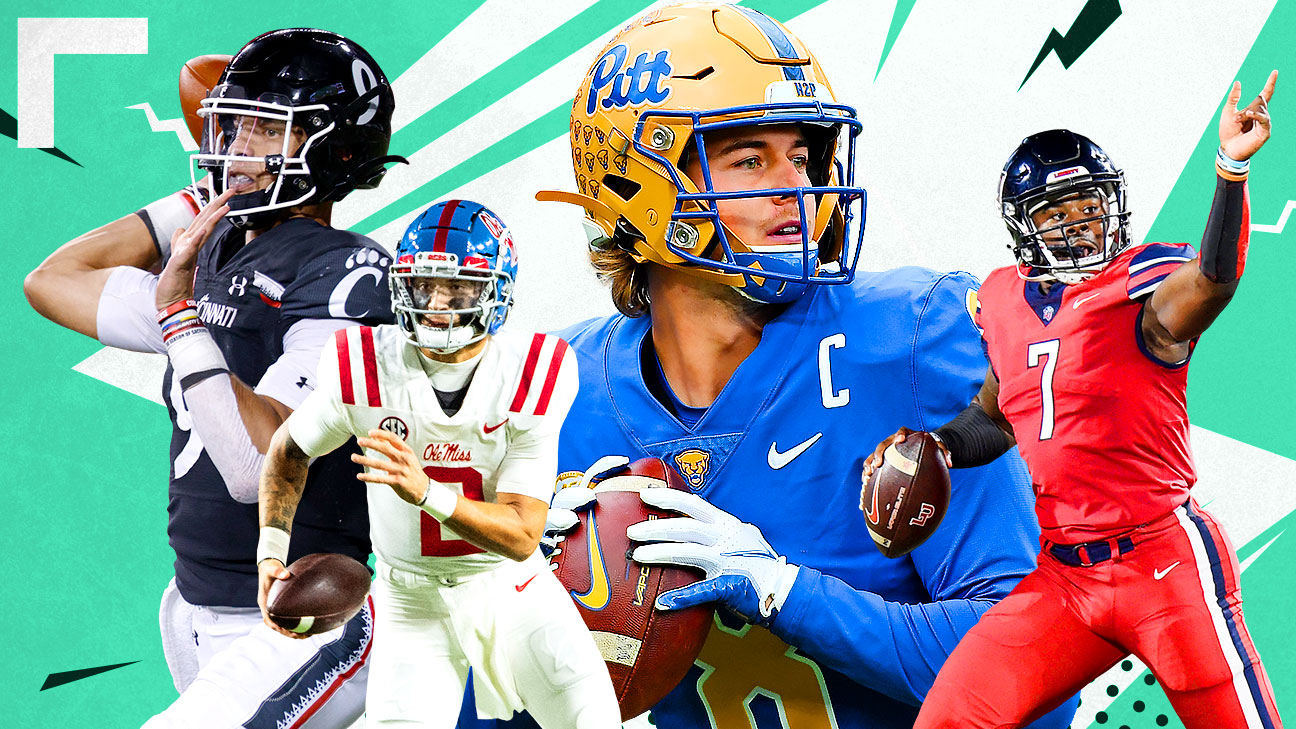 Biggest Surprise: QBs falling
Even with a draft as underwhelming at QB as this one was, the drop-off for top QBs was massive and interesting to watch. In this draft, the QB class was headlined by names like Pitt's Kenny Pickett, Liberty's Malik Willis, Cincinnati's Desmond Ridder, and Ole Miss' Matt Corral. Before the draft, these names looked to be almost all first-round and were at worst early to mid-second round talent. But the drop most of these names had was extremely hard and fell well past their projected spots. The only QB that didn't fall in this draft was Kenny Pickett who stayed put in Pittsburgh where he was drafted by the Steelers with pick 20 in the first round. The rest of the class wasn't as lucky though as the next QB selected was Desmond Ridder to the Falcons at pick 74. Willis was the next to fall as he was picked at 84 to the Titans and Corrall finally went at pick 94 to the Panthers. With all of these players dropping as hard as they did it does put out the question of why? One of the most likely reasons for this drop is the quality of QBs that are available for trade at the moment. Right now the 49ers are trying to trade veteran QB Jimmy Garoppolo in order to start Trey Lance who they took with the #3 pick last draft. Browns QB Baker Mayfield is also on the trade market as he requested a trade after the team traded for extremely controversial QB Deshaun Watson. With these players being available teams may have thought twice about drafting a QB early because both are very serviceable QBs and have no mystery surrounding how they'd perform, unlike a rookie QB. The other reason that most likely caused the fall is the quality of this class compared to next year. The 2023 QB class is headlined by Alabama's Bryce Young and Ohio St's CJ Stroud and is overall a very deep class. This quality next year may have put more questions in the team's front offices deciding if they should draft a QB this year or get a much better-projected QB next year. Overall, there were a lot of factors that went into these QBs' drops but if they play to their projected talent before the draft they have the ability to prove teams wrong for not believing in them enough.
Leave a Comment
About the Contributor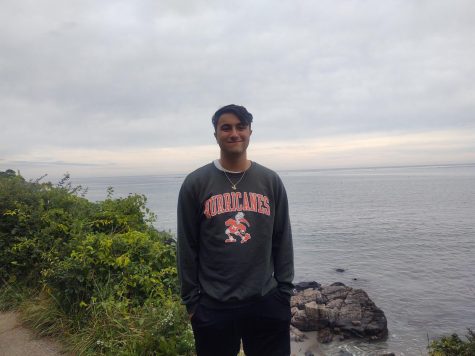 Brendan Granata, Staff Writer
Brendan is a senior here at West Morris Central and is his second and final year writing for The Paw. He has a very strong interest in all things sports...