NBA Playoffs: A Complete Breakdown so Far
The NBA playoffs have been filled with action-packed games and series that have come down to the wire. The first round has allowed emerging players, such as Anthony Edwards, to make their playoff debuts, as well as showcase seasoned vets, play at the highest level. With the post-regular season underway, here is a breakdown of all the action so far. 
First Round
Miami Heat vs Atlanta Hawks
Winner: Miami Heat (4-1) 
The Heat / Hawks series showcased a championship-contending team absolutely run through a mere play-in team. Although missing game 5 due to injury, Heat forward Jimmy Butler put together an impressive four-game clip averaging 30.5 points while shooting 54.3% from the field. Butler stepped up immensely after starting point guard Kyle Lowry went down with a hamstring injury in game 3. On top of Butler's stellar performance, the Heat defense is what crippled the Hawks. Atlanta point guard Trae Young, also known as "Ice Trae", went ice cold this series shooting a measly 15.4 points on just above 30% from the field. Also regarded as one of the best 3-point shooters in the league, the Heat defense held Young to just 18% from beyond the arc. 
Boston Celtics vs Brooklyn Nets 
Winner: Boston Celtics (4-0) 
The Celtics put on a defensive masterclass against the Brooklyn Nets playing physical basketball in order to contain the likes of Kevin Durant and Kyrie Irving. The dominating defensive scheme drawn up by head coach Ime Udoka left the Nets with no answers. Throughout the series, the Celtics held Durant to 26.3 points off of terrible efficiency. Shooting 38.6% from the field and only 33.3% from 3-point range, Kevin Durant put together a historically ugly first-round performance. Kyrie Irving performed better, however, 21.3 points shooting just under 45% from the field was not enough to make up for Durant's poor performance. The Boston offensive unit also shined through with Jayson Tatum leading the helm with averages of 29.5 points, 4.5 rebounds, and 7.3 assists. Other players such as Jaylen Brown and defensive player of the year Marcus Smart continued to layer on points as the series drew on. 
Chicago Bulls vs Milwaukee Bucks 
Winner: Milwaukee Bucks (4-1) 
The Milwaukee Bucks took care of business against a heavily injured Chicago Bulls team in the first round. Missing point guard Lonzo Ball for the entirety of the series as well as Alex Caruso and Zach Lavine for singular games, the Bulls could not seem to hit their mark against the defending champions. However, do not let the injuries be the deciding factor as to why Milwaukee won this series. Giannis Antetokounmpo put together an immaculate first round averaging 28.6 points, 13.4 rebounds, and 6.2 assists. Whatever the "Greek Freak" wanted, he could have as the Bulls had no answer for him defensively. Point guard Jrue Holiday also got the job done, stepping up for Khris Middleton who went down with an MCL sprain in game two. With Middleton down, this allowed other players to breakthrough as well, most notably Grayson Allen. Through the five games he played, Allen averaged a solid 13 points, 3.4 rebounds, and 1 steal per game. 
Philadelphia 76ers vs Toronto Raptors 
Winner: Philadelphia 76ers (4-2) 
One of the more exciting series to come out of the first round with a gritty Raptors team proving to be a tough matchup for Philly. After a stellar performance by Pascal Siakam and Gary Trent Jr. in games 4 and 5, the 76ers head coach Doc Rivers had to switch up his game plan. Game 6 saw the three-headed monster of Joel Embiid, James Harden, and Tyrese Maxey all show up combining for 82 of the team's 132 points. Throughout the series, Embiid averaged 26.2 points and 11.3 rebounds while Maxey stepped up with an additional 21.3 points. 
Phoenix Suns vs New Orleans Pelicans 
Winner: Phoenix Suns (4-2) 
The Pelicans shocked the world this series taking the 2021 runner-up Phoenix Suns to six games. On the Pelicans side of the ball, we saw the emergence of young players such as Brandon Ingram and Herb Jones step it up in the playoffs. We also saw veterans such as CJ McCollum and Jonas Valančiūnas exceed their playoff expectations. This series was also huge for New Orleans as new head coach Willie Green proved essential for the team going forward. Ultimately it was the Suns that stole the show with floor general Chris Paul leading the show averaging 22.3 points and 11.3 assists. Deandre Ayton dominated the paint while Devin Booker proved to be the main scoring option in the three games he was limited to due to injury. 
Dallas Mavericks vs Utah Jazz 
Winner: Dallas Mavericks (4-2) 
This series was critical for the Jazz as tensions brewed high in their locker room all season. Problems surrounding Donovan Mitchell and Rudy Gobert were apparent on and off the court as the Mavs were able to take down the Jazz in six. Luka Doncic led the way for Dallas with 29.0 points and 10.7 rebounds while point guard Jalen Brunson was huge in the backcourt dropping 27.8 points with a career-high 41 points in game 2. The future for the Jazz is uncertain as it is clear either Mitchell or Gobert will be moved in the offseason. 
Golden State Warriors vs Denver Nuggets
Winner: Golden State Warriors (4-1) 
The Denver defense stood no chance against the arsenal of scorers the Warriors have. Players such as Stephen Curry, Klay Thompson, and Jordan Poole all averaged over 20 points making it difficult for the Nuggets to have any momentum. On the Denver side of the ball, league MVP Nikola Jokić averaged a series-high 31.0 points and 13.2 rebounds, but for the rest of the team, that was about it. It was clear the Nuggets had no game plan coming into this series, leading to the Warriors prevailing in 5.  
Memphis Grizzlies vs Minnesota Timberwolves 
Winner: Memphis Grizzlie (4-2) 
If it wasn't for their inability to close in late games, the Timberwolves would have advanced to the second round in 5 games. However, the Grizzlies were the ones to close out games behind a Ja Morant lead entourage. Averaging 21.5 points, 8.7 rebounds, and 10.5 assists, Morant was able to close a series in which Minnesota should have won. Desmond Bane was also a major factor averaging 23.5 points shooting 50% from the field. Despite an amazing playoff debut by Anthony Edwards that saw him average 25.2 points off of great efficiency, the Timberwolves disappointed many. 
Second Round 
Miami Heat vs Philadelphia 76ers 
Winner: Heat (4-2) 
The 76ers losing Joel Embiid for games one and two meant the Heat had sure-fire wins as long as they were able to contain the likes of James Harden and Tyrese Maxey. The defensive front of Miami accomplished this, beating the Sixers in both bouts by impressive deficits. Joel Embiid returned for game 3 which proved critical to Philadelphia's success as Bam Adebayo was held to just nine points. Both Danny Green and Tyrese Maxey lead the scoring chart with 21 points apiece. Game 4 showed more of the same, as Miami failed to contain Philadelphia's big stars. The Heat would later go on to win two straight in order to advance to the eastern conference finals. Jimmy Butler led the series with 27.5 points, 7.5 rebounds, and 5.5 assists. 
Boston Celtics vs Milwaukee Bucks 
Milwaukee leads (3-2) 
A very exciting series that shows both teams returning blows to one another. The Bucks took game 1 behind an impressive triple-double performance by Giannis Antetokounmpo and a 25-point outing by Jrue Holiday. Game 2 had the Celtics fire back on all cylinders with Jayson Tatum and Jaylen Brown combining for 69 points. Grant Williams also put together a solid stat line putting up 21 points, 5 rebounds, and 2 assists. The Bucks returned home to Milwaukee to win game 3 by a minuscule 103-101 victory with a game-winning tip-in by Bobby Portis. Giannis' performance was more of the same as he almost dropped a 42-point triple-double. The Bucks only one this game as much as the Celtics lost it however as Jayson Tatum put up a measly 10 points in 41 minutes of action. Game 4 fell in the favor of Boston with an unusual 30-point performance by Al Horford, his playoff career-high. The series currently stands with Bucks 3-2 as they took game 5 thanks to Boston's mistakes late in the fourth quarter. With their backs against the wall, it will be tough for the Celtics to win 2 straight as they will continue to face one of the best defensive units in the league. 
Dallas Mavericks vs Phoenix Suns 
Series is tied (3-3) 
There's nothing better in basketball than a game 7. Similar to the Bucks/Celtics matchup, the Mavericks and Suns have been trading wins with one another in an exciting fashion. It seems to be a constant trend for the Mavericks that they'll only win when the rest of the team is able to cast supporting numbers around Luka Doncic. Throughout the entire series, Doncic has played great on both the offensive and defensive sides of the ball averaging 32.2 points, 9.8 rebounds, 7.7 assists, and 2.2 steals. However, numbers are just numbers when you factor in his supporting cast. Point guard Jalen Brunson has played relatively solid through this series, but he has seemed to underperform in late-game situations. On the Suns side of the series, their problems stem from some of their big stars and their inconsistency to perform at a high level. Although not known for his scoring, Chris Paul has put together a string of head-scratching games such as dropping 5 points in their game 4 loss. Pair this with the inconsistency of the consensus best player Devin Booker, it will prove challenging to win. 
Golden State Warriors vs Memphis Grizzlies 
Golden State leads series (3-2) 
This Warriors/Grizzlies series has brought us some of the most lopsided victories in the playoffs so far. Game 3 showed a Warriors masterclass in which the team won by 30 points with the team shooting over 63% from the field. Game 5, however, fell to the Grizzlies as they won by a 39-point margin, at one point holding a lead of 52 points going into the 4th quarter. Keep in mind, that the Grizzlies accomplished this without star point guard Ja Morant as he was sidelined indefinitely with a knee bruise in game 3. The series now sits with the Warriors up one game against the Grizzlies. After an embarrassing performance put on by Golden State, it is more likely than not that they will come out swinging at home to close the series in 6 games. 
Leave a Comment
About the Contributor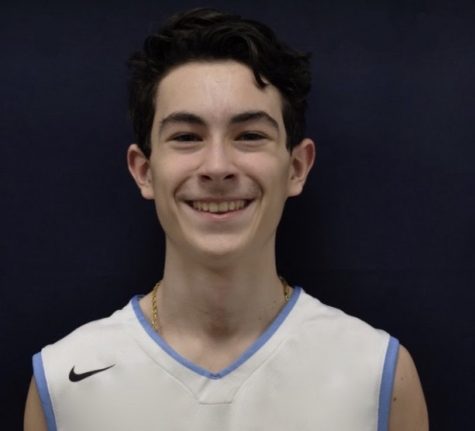 Sean Davies, Staff Writer
Sean is a senior at West Morris Central. He enjoys playing sports such as track, basketball, and football. This is Sean's first year with The Paw and he...