A Handshake of Carbon Monoxide: Radiohead's OK Computer 25 Years Later
Twenty-five years ago, on May 21, 1997, an enigmatic underdog 90s rock band released the album that, unbeknownst to them, would forever change rock, all kinds of alternative music, and contemporary music as a whole.
 If you've ever browsed a music forum or read a Pitchfork review, you probably know what's coming next (and you might even be rolling your eyes). It's been said countless times before, but it still stands: OK Computer is undoubtedly one of the greatest and most important albums of all time, not only a landmark for its time but also a timeless classic with themes that are relevant today.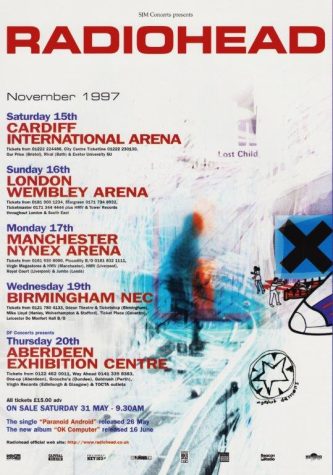 OK Computer's lyrical content was almost prophetic in its frenzied paranoia around the rapid technological advancement of the internet age, and in its cynical disillusionment with modern life. It captured the unease of a generation to an uncanny degree, which was novel for the time, completely shifting listeners' expectations for alternative rock. Generally more aggressive, straightforward lyrics with less complex themes were upended by Radiohead's hard-hitting social commentary and raw portrayal of depression and alienation. For instance, the protagonist of "Subterranean Homesick Alien" describes feeling isolated and relating more to hypothetical aliens than his peers on Earth, even going so far as to fantasize about being abducted by them. He first expresses a sort of dismissive resentment towards other people: "They're all uptight" is bitterly declared by the protagonist in the first verse, but in the second chorus, the defeated protagonist instead says "I'm just uptight." "Subterranean" and other tracks with similar central themes, such as "No Surprises" and "Let Down," are representative of the never-ending cycle of optimistic, passionate rebellion and the soul-crushing defeat that leaves the general population hopeless and apathetic, living unsatisfying lives because the effort to change that seems useless. OK Computer was cynical and more mature in its anti-establishment attitudes, contrary to the fiery, anthemic punk that had dominated alternative rock for the past two decades, and this influence can be seen in a wealth of post-OK Computer indie and alternative rock; early 2000s bands like Muse and Coldplay took cues from the moodiness and cynicism of the album, not to mention the merging of genres.
During the late 90s, post-grunge Pearl Jam wannabes dominated the rock scene, generally taking a back-to-basics approach to composition and lyricism. With the advent of OK Computer, however, Radiohead brought the true spirit of alternative rock back in a post-Nirvana world: turning tired rock tropes and stereotypes on their heads and prioritizing musicality over potential commercial success. Even Radiohead's record label initially thought that OK Computer would be career suicide. The album was not only experimental in its composition, but it also merged alternative rock with elements of a variety of genres, including space rock, electronic, krautrock, and dream pop, making for a sound like nothing else before it. One of the most revered tracks on the album, "Paranoid Android" features three distinct parts and multiple abrupt changes in rhythm, tempo, and key throughout. The track also takes on a progressive rock-influenced structure and incorporates cold, mechanical synthesizers, making it all the more unconventional in comparison to its contemporaries. "Airbag" is built on the foundation of a looped hip hop-esque drum beat with something of a smooth trip hop rhythm, which was, until then, entirely unheard of. Throughout the album, Radiohead took musical risks that no other prominent group had before, influencing alternative rock for decades to come. 
Many of today's biggest acts in alternative/indie rock, including Car Seat Headrest and Arcade Fire, have cited Radiohead as an influence or inspiration, as have several other artists across various genres. Though not everyone agrees that OK Computer should be held in such high regard, its impact on contemporary rock is indisputable, and that alone makes it so important and worth celebrating. OK Computer did the unthinkable in its time, and continues to do so today.
Leave a Comment
About the Writer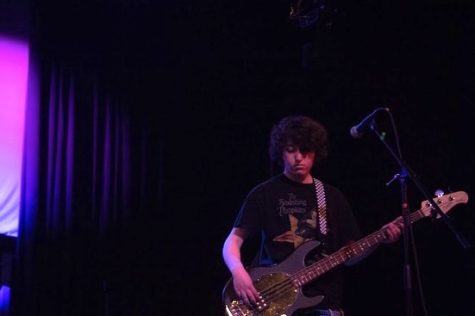 Nico DiBari, Entertainment Editor
Nico is a senior currently enrolled in Journalism II. In addition to visual art, writing, and literature, he is passionate about contemporary music and...