The 5 Biggest Trades of the 2022 NBA Offseason
The 2022 NBA Offseason began as one that didn't seem that exciting as many stars weren't set to hit the free agency market, and the ones who were eligible ended up signing extensions with their current teams, stopping them from ever hitting free agency. But that didn't stop the trade market as stars and impact players were being traded all summer. For most of the league, the moves they made answered most of the questions the team may have had but for others, their future outlook is much less certain. But with that being said here are the top 5 biggest trades of the NBA offseason.
Detroit Sends F Jerami Grant To Portland
It's now or nothing for Portland as they are putting in one of their last attempts at making a deep playoff run by trading for Detroit's Jerami Grant. In the deal, Portland sends three second-rounders and one first to acquire the forward. Grant adds another solid starter for The Trailblazers as they try to get the most out of superstar Damian Lillard's final years of his prime. Grant adds great scoring as he puts up around 20 points a game and adds much-needed defense to a team that struggled in that area. Though it seems this trade isn't going to be enough for a serious playoff run as Grant, though a fantastic starter can't be a serious number 2 on a championship team. Though for a team that is seemingly wanting to do whatever it takes to help Lillard win, getting Grant for the package they gave up is a great place to start. But unless The Blazers make a big trade or if young players like Anfernee Simons improve drastically they most likely won't make serious noise in the west with only Lillard and Grant.
The Pistons and Grant's time with each other is finally over. When Grant came to Detroit 3 years ago it always seemed like a short-term pairing as The Pistons were just getting in rebuild mode and Grant wanted to prove himself as a legit starter and not a bench piece. And Grant's bet turned out to be successful as he revitalized his career in Detroit and is can be seen as a solid starter on a contending team. In the end, The Pistons trade Grant who was on the last year of his deal for picks that can be used in the rebuild. This trade could've been better for Detroit though, as his value could've been increased if they traded him to a desperate contender during last year's trade deadline or this year's. But even with The Pistons getting a less than perfect package they still get assets that they previously wouldn't have if they didn't take a chance on Grant.
Boston Acquires Pacers' guard Malcolm Brogdon
The Celtics who are coming off a finals appearance just had to keep the core intact this season and not jump on trades that could disrupt what made them good. And they did just that this offseason as they acquired guard Malcolm Brogdon from The Pacers for Daniel Theis, Aaron Nesmith, Malik Fitts, Juwan Morgan, and a 2023 first-round pick. This deal for Boston is extremely massive as they didn't have to give up a single player that was heavily in their rotation last year. Brogdon now adds a massive presence to the bench or starting lineup where he provides a very polished overall game with no glaring weaknesses. The only concern Boston might have is his extensive injury history. Brogdon has had an injury-riddled career where he's never played a full 82-game season with his most games being in his rookie season with 75. Even with the injuries Boston probably isn't worried whatsoever because even a half-season of Brogdon will have more impact than the players they gave up. Overall, The Celtics made a fantastic trade and added more help to the already great championship core.
For The Pacers, they move on from the 29-year-old guard and get to embrace some more of the young players on the roster. The only real notable pieces they got out of the trade were 22-year-old Aaron Nesmith and a first-rounder which could be questioned by most since Brogdon's value on paper should be higher. But with Brogdon's injury history most teams most likely weren't willing to part ways with good pieces for an injury-filled 29-year-old. As of right now, though, The Pacers don't feel entirely committed to tanking this season. This is seen because veteran players like Myles Turner and Buddy Hield are still on the roster and can contribute to wins. This is an extremely strange decision because as the team is constructed; it seems they aren't bad enough to have the highest odds at the first pick but not good enough to make the playoffs. So if this team wants to have any future they have to fully commit to trading any value they have on the roster and embrace the fact that they have to do a full rebuild if they want to build a championship contender.
Hawks Acquire Spurs' G Dejounte Murray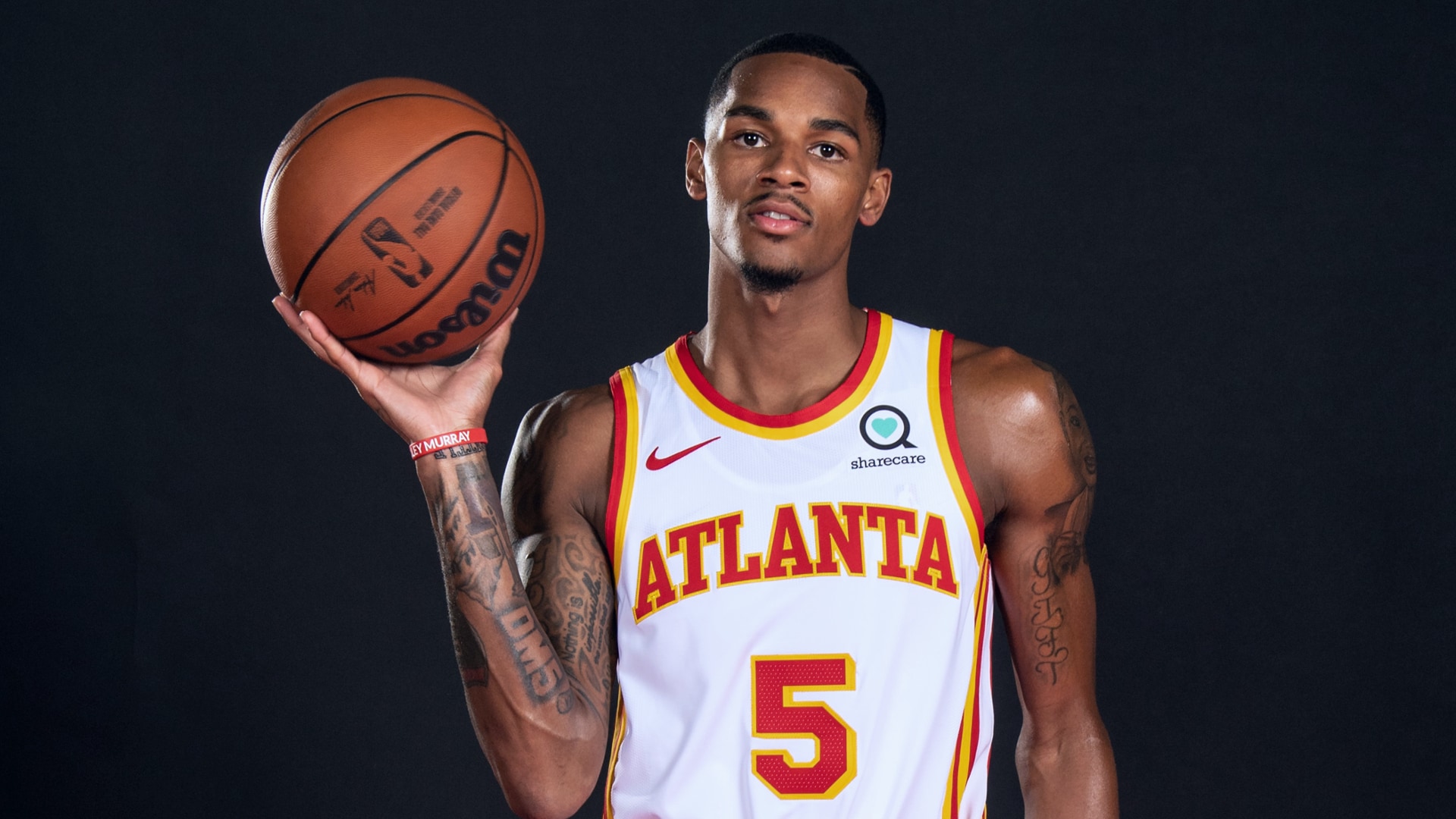 For a team that made an eastern conference finals appearance in 2020, Atlanta seems to be going all in on their current young core. The team traded away 3 first-round picks and 1 first-round pick swap with The Spurs to acquire all-star guard Dejounte Murray. With this trade, Atlanta has little draft pick capital to work with for their future which shows their commitment to Trae Young and the core around him. Murray provides a great amount of defense for the guard position which can hide Young's lackluster impact on that side of the ball. Murray can also take some ball handling duty for Young on offense and even give him a chance to sit for longer stretches which he hasn't been able to do much in his career. For the future Atlanta looks very bright with them now having an extremely solid backcourt but if they want to make serious noise the rest of the young players like DeAndre Hunter and Onyeka Okongwu need to have major statistical strides.
For the Spurs, this trade put them into full tank mode as they have one of the worst teams in the league and put them front and center in the 2023 NBA draft sweepstakes to get French star C Victor Wembanyama. The team also adds a nice amount of draft capital to either use in the rebuild or use in future trades. Overall, this move is good for San Antonio as it finally puts them out of mediocrity, and can finally progress on building a team for the future.
Jazz Ship Off DPOY C Rudy Gobert To Minnesota
The Timberwolves have had enough of fringe playoff seasons and have decided they want to go all in on their core of Karl Anthony-Towns, Anthony Edwards, and D'Angelo Russell. This is seen because they traded Malik Beasley, Patrick Beverley, Leandro Bolmaro, Walker Kessler, Jarred Vanderbilt, four first-round picks, and one first-round pick swap to Utah for 3 time DPOY Rudy Gobert. This is a massive hit to Minnesota's trade assets but they believe that the old ideology of having two-star big men can work in today's small-ball NBA. Though this package may have been an overpay for The Wolves as his trade value should've been at an all-time low due to his poor showings in last season's playoffs. Even with the package they gave up Gobert still adds an extremely massive defensive paint presence to a team that badly needs it with center Karl Anthony-Towns not being great in that area. Though Gobert does have weaknesses of his own with him being a bad perimeter defender and not a great offensive game. Even with his weaknesses, his ability to completely derail the opposing team's offense just by being in the paint is an amazing thing to have for any team. So, though The Wolves may have given up too much for Gobert Minnesota finally gets a star next to Towns, and with the development of Anthony Edwards, Minnesota can make some noise this season
The Jazz are deciding to blow it up and shipping off Rudy Gobert for the package they got was a great way to start. With them receiving 5 potential first-round picks in total Utah can finally start to focus on their future and not be stuck having another year of an early playoff exit which seemed normal in the Gobert-Mitchell era. The package they got also included the likes of Patrick Beverley who they later flipped for the Lakers' Talen Horton-Tucker who adds some youth to the rebuilding team. The only downside with this trade is that they traded mostly for picks. This could be a cause for concern because if The Wolves live up to their new expectations they could be a high playoff seed for many years and their picks won't be that valuable. So for now the Gobert trade seems to be a great deal for The Jazz as his value was at an all-time low and they got the almost absolute most out of him. But only time will tell if the picks they received will turn out to be stars for Utah or if they will trade them to improve the team in the future drastically.
Jazz Trade Young Star Donovan Mitchell to Cleveland
This trade for Cleveland came out of absolutely nowhere. For almost the entire off-season Mitchell was always linked to big markets with the most prevalent being New York. And it seemed even with other teams trying to pry away the young star it was inevitable for him to end up a Knick. But then Cleveland came swooping in and got the star guard for Collin Sexton, Lauri Markkanen, Ochai Agbaji, three first-round picks, and two first-round pick swaps. This trade as a whole is fantastic for The Cavs as they add another young star to the already fantastic young core of Evan Mobley, Jarret Allen, and Darius Garland. The only real question may be about the defense of the backcourt since Garland and Mitchell are notoriously lackluster defenders. But with the amazing defense of Isaac Okoro, Evan Mobley, and Jarret Allen the guards' weaknesses may be masked easily. The Cavs also gave up no real major contributors in this trade either as Sexton was injured all last year, Markkanen never truly felt like a part of the future core and Agbaji is a rookie. The Cavs are now in a great position post-Lebron-era and have a chance to compete for championships now and in the future with their fantastic young core.
For The Jazz, this trade either is going to look like a great idea or a major missed opportunity. At the beginning of July according to ESPN's Adrian Wojnarowski the Knicks offered RJ Barrett, Obi Toppin, Mitchell Robinson, and three unprotected first-round picks. This trade for Utah seemed to be a perfect deal as they are getting three solid young players and three picks. But as they did in the Gobert trade, Utah only saw the picks as the real value in any Mitchell trade. This was evident because they went on to deny this deal and went on to go with Cleveland's offer which provided them with more draft capital. Collin Sexton could provide something on a tanking Utah team but with him being the only real star player in the trade The Jazz are banking on the picks they acquired being something. This will be very hard for Utah though because now The Cavs are going to be fighting for the top of the Eastern Conference for years to come. This means their picks could be as low as the late 20s which isn't the best value for a player like Mitchell. So, unless The Cavs somehow implode within the years they don't have their picks, or Utah miraculously drafts a superstar in the later first round, basketball CEO Danny Ainge and The Jazz may have buyers regret by once again prioritizing picks over proven players.
Leave a Comment
About the Contributor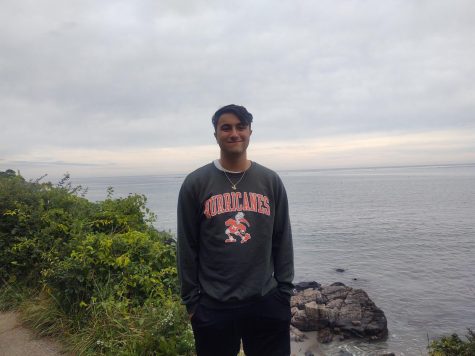 Brendan Granata, Staff Writer
Brendan is a senior here at West Morris Central and is his second and final year writing for The Paw. He has a very strong interest in all things sports...