Monthly Music Recap – October 2022
This October was yet another exciting month for music in a year that's already delivered so much. With new releases from some of today's biggest pop acts (including Taylor Swift and Arctic Monkeys) and comebacks from LCD Soundsystem and Paramore, this month was a momentous one.
– Albums –
Arctic Monkeys – The Car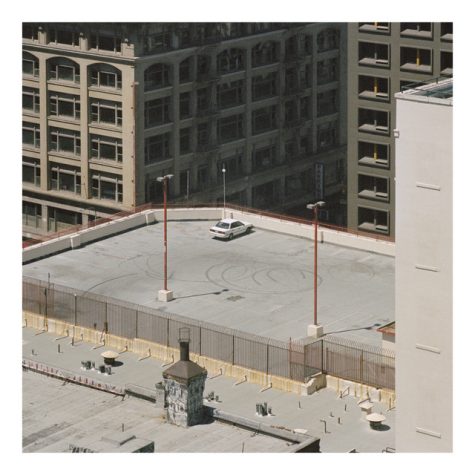 Arctic Monkeys' first LP since 2018's polarizing Tranquility Base Hotel + Casino was highly anticipated, but it unfortunately leaves a lot to be desired. The Car is a continuation of frontman Alex Turner's experiments with lounge music and glam rock on Tranquility Base, standing in stark contrast to the garage rock and indie pop that they became famous for. While Turner's creativity is commendable and some of his ideas are interesting, none of them quite land. The album peaks with the first track, "There'd Better Be A Mirrorball," which built hype when it was released as the first single when the album was announced. "Mirrorball" is beautifully produced, and Turner's vocals are at their most mature yet. However, the rest of the record doesn't live up to its opener. The production and instrumentation are well-done, but every track just kind of melts together, and not in a way that's interesting or immersive, either. Turner's vocals are also all over the place in terms of quality. His performance on "Mirrorball" is great, but his overwrought falsetto overstays its welcome by a long shot on the rest of the album. While there's not a whole lot here that's outright sonically offensive, The Car's inoffensiveness is what makes it fall flat. Even the worst of the Arctic Monkeys' catalog is memorable (2012's "Brick by Brick," for example, is arguably their worst song, but it's an earworm for sure), but The Car is forgettable for the most part. The catchy hooks and melodies they're known for are lacking, and while the instrumentation is pretty and very pleasant, it's just rather boring. The band somehow manages to be at their meekest and most overstated simultaneously (well, not the whole band so much as just Alex Turner), leaving many wondering what happened to the in-your-face Arctic Monkeys of the past who put out hits like "Teddy Picker," "505," and "When the Sun Goes Down." The Car has some interesting ideas, but it's ultimately lackluster in its execution; it screams "transitional album."
Taylor Swift – Midnights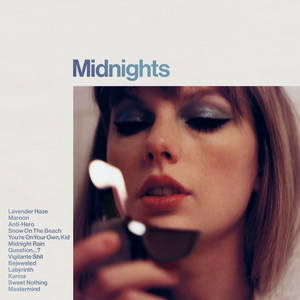 One of our staff here at the Paw, Carly Juliano, is currently working on a review of Midnights. We'll update this article with an excerpt and a link to her review when it's published!
Update 12-1-22: https://wmchspawprint.com/10730/entertainment/review/
Carly Rae Jepsen – The Loneliest Time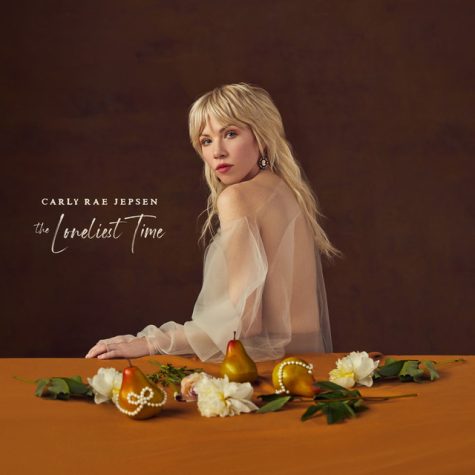 Following a few singles released this past year, Carly Rae Jepsen has now released her fifth studio album, The Loneliest Time. Filled with the mainstream pop sound, along with talk about relationship issues, and tied in with some decent ideas, this album is a pretty standard release from Jepsen. The tracks on here introduce very basic ideas. Though there's the occasional bad song, there's also some honorable execution or attempts. The main focus in this album is her emotion-pouring, along with portraying that her romantic life is a mess. All in all, this album isn't a disappointment. It doesn't represent many impressive ideas, nor many terrible ones. It's simply okay.
Alvvays – Blue Rev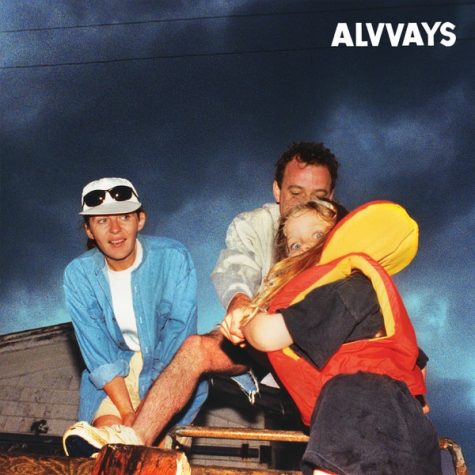 Indie pop band Alvvays' new record may just be their finest work yet. Blue Rev sees the band taking on heavy shoegaze influences reminiscent of noise pop pioneers Yo La Tengo's earlier work, particularly I Can Hear the Heart Beating as One. They infuse this with power pop, resulting in one of the most straight-up fun albums of the year. A distinctive spacey, inexplicably autumnal atmosphere is established right from the opening track with fuzzy, noisy guitars that mix beautifully with frontwoman Molly Rankin's vocal melodies, which are catchy and masterful as always. This is especially true on the fantastic "Easy On Your Own?," where Rankin's powerful voice is made even more impactful with the shifts in dynamic. There's a consistent flow of energy throughout the record, even in its quieter moments, and it's truly addictive. There's not a single dull moment, and every track has something interesting to offer. "Very Online Guy," for example, is a quirkier, more electronic track that serves as a change of pace but not an interruption. With its warm instrumentation and vaguely nostalgic atmosphere and themes, Blue Rev is the perfect fall album, for everything from driving on the freeway at night with friends on the way home from a festival to walking under warmly-colored trees with your dog. Apologies for the brief creative writing exercise, but it really is that good. Blue Rev is a triumph and a strong contender for album of the year.
Jean Dawson – CHAOS NOW*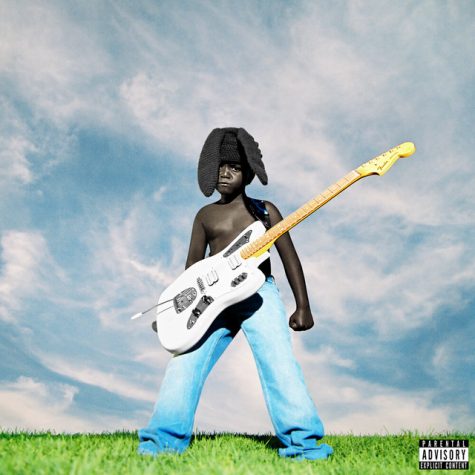 Jean Dawson never fails to surprise with his experimental and genre-bending sound, and he stays consistent with this on his new release, CHAOS NOW*. In anticipation of this album, several singles were released, making up nearly half of the album, keeping his fans' patience. This record is filled with intriguing incorporations, like the catchy guitar riffs in almost all the songs, and even beautiful interludes. Many of these tracks are very in-your-face and partially aggressive, but despite this, he also fits in his personal struggles, like his battles with depression. The loud but enjoyable instrumentals, and his lyrical content and mix of ideas are what makes his music so interesting and genreless. This album was a nice listen, and Dawson most definitely delivered on this.
The 1975 – Being Funny in a Foreign Language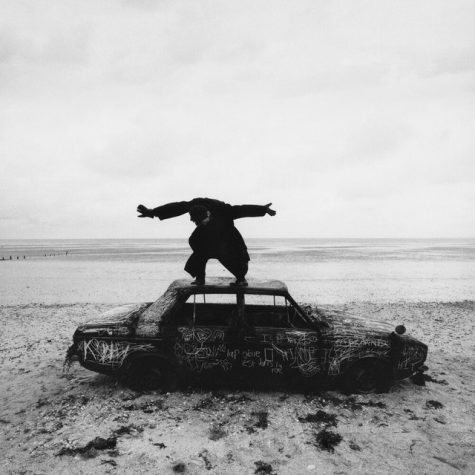 Moody indie pop-rocker group the 1975 is back with their first album in two years. The ever-prolific producer Jack Antonoff's (known for his work with Taylor Swift and Lorde, among others) trademarks are written all over Being Funny in a Foreign Language, which sees the group taking on something of an 80s vibe, along with hints of chamber pop and even some jazz. We find out in the opening track that they've once again stolen the piano riff from LCD Soundsystem's "All My Friends" in an apparent homage to it, but, just like the first time, they've actually done it justice in one of their rare strokes of genius. The album is solid as a whole; it's cohesive and beautifully produced, and there are a few standout tracks that are truly great. "Happiness" is one of the best pop songs of the year so far with its funky bassline, danceable beat, and ridiculously catchy melody, and "About You" has some of frontman Matty Healy's most heartfelt vocals and lyrics yet. The shimmering instrumentals and crooning vocals on Being Funny in a Foreign Language are generally beautiful, if not forgettable at times, but where the record ultimately fails the most is in its lyrics. As is typical for Healy, there are far too many pretentious platitudes and out-of-touch references to Gen Z culture. "When We Are Together" is arguably the worst offender with charming lines such as "And it was poorly handled, the day we both got canceled / Because I'm a racist and you're some kind of slag" and "I thought we were fighting but it seems I was gaslighting you." But despite the truly awful line here and there, Being Funny in a Foreign Language is perhaps the 1975's best work so far. The sonic direction they're taking does them many favors, and it's a highly pleasant listening experience if you don't pay too much attention to the lyrics.
funeral – sicario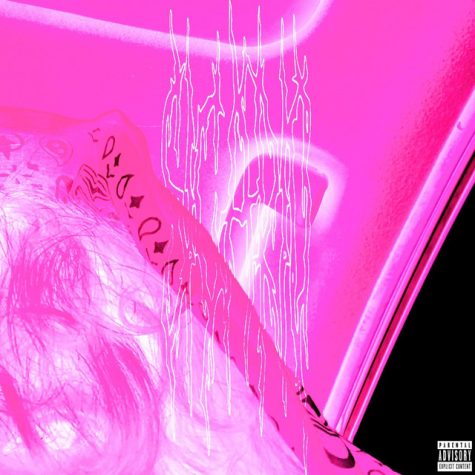 Returning with his violent and distinct style, rapper and hyperpop artist funeral has delivered his second album this year, sicario. Within his fanbase, this album was highly anticipated, as his previous album, eviscerated, was highly praised. His sound is so intriguing; he includes classic pitched-up hyperpop vocals, and his aggressive, violent delivery, supported by his often gruesome lyrics. The album is entirely self-produced and self-written, only featuring a couple artists, who successfully fit their parts. Though sicario sounds a lot like his previous release, it is very enjoyable, and adds more of his fan-favorite sound to his discography.
Lil Baby – It's Only Me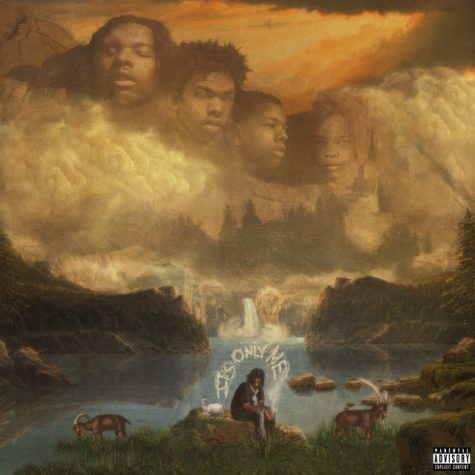 Atlanta rapper Lil Baby put out his brand new album, It's Only Me, leaving many underwhelmed and disappointed. Baby is widely appreciated and envied for his catchy melodies, unique voice, along with his hunger and determination in his music. But now he's getting too comfortable with his fame and success, resulting in a lack of effort, and bringing the less enjoyable parts about his work all into one place with this release. This album lacks any creativity, and isn't experimental. Not to mention, the album consists of 23 different tracks, making it bloated and overshadowing any chance of a good listen. There are some good things to pull out of this album, though. Some of the lyrical content is enjoyable and leaves an impact, and there's the occasional enjoyable instrumental. Other than that, there's not much else to pull out of this. This release is very generic, basic, and a cookie-cutter trap album.
– Singles & EPs –
LCD Soundsystem – "new body rhumba"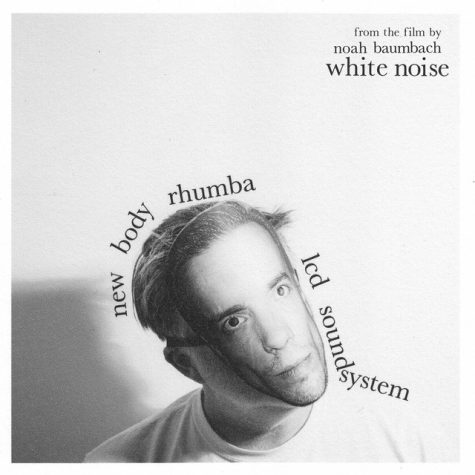 Dance-punk legends LCD Soundsystem are back with their first new material since 2017's american dream, which was released as a reunion album after an extended hiatus followed by yet another extended hiatus. Written for director Noah Baumbach's upcoming black comedy film White Noise, "new body rhumba" is a return to form for LCD Soundsystem. The track's electrifying Talking Heads-esque rhythms are reminiscent of the band's earliest work ("Daft Punk Is Playing at My House," "Us V Them," and "Losing My Edge" come to mind), as well as mastermind James Murphy's unmistakable dramatic vocals. Murphy's lyrics are as clever and sharply comedic as ever; "You see, I have been misplaced / I have been mislaid / Like a covetous dog that you can't just leave in your home" from the first verse is a good example of this. Overall, "new body rhumba" is exciting and refreshing, and is one of the best singles of the year so far. Hopefully this is a sign of LCD Soundsystem returning with new material in the near future.
Paramore – "This Is Why"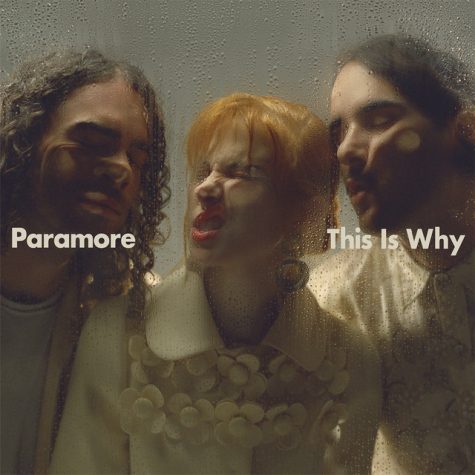 Paramore is back with their first new release since the hiatus they took following 2017's After Laughter. "This Is Why" is the first single for the album of the same name, which is to be released in February 2023, and it's already given fans a lot to be excited about. Since the start of their career in the early 2000s, Paramore has been known for playing with an impressive array of different genres while maintaining their signature sound, thanks mostly to frontwoman Hayley Williams' instantly-recognizable vocals. Not a single one of their albums has sounded the same; they rose to fame as a pop punk/emo band, then shifted to a more mature alternative rock styling, and took a left turn on After Laughter with strong synthpop influences. "This Is Why" sees Paramore take on a post-punk sound, channeling the dance-punk energy of bands like Bloc Party, who Williams cited as inspiration for the new album. The track is electrifying and pumping with the passionate anger reminiscent of their earlier hits ("Misery Business," etc.), but instead of teen angst (which was also fantastic, for the record), "This Is Why" is a representation of a decidedly more mature frustration: disillusionment with the establishment, the music industry, and the pressures of fame. Williams' vocals are made even more powerful by the shifts in dynamic between the verses and chorus; where the verses seem to be somewhat restrained in their anger, the chorus unleashes the explosive raw emotion that Paramore is known and loved for. "This Is Why" is a promising sign of what's to come this February, and we'll continue to cover the band in the months leading up to it.
Lil Yachty – "Poland"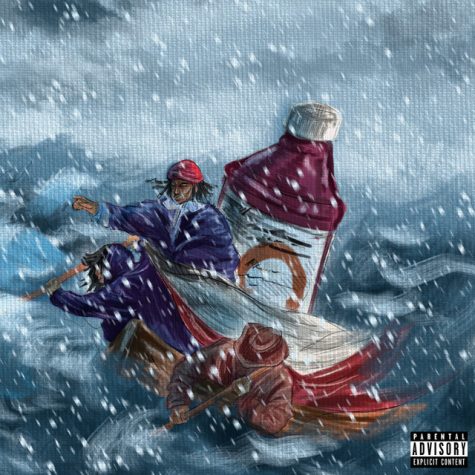 Lil Yachty has entered the spotlight once again, with his new single "Poland," blowing up fast thanks to TikTok. Initially, it was leaked but it gained lots of traction through this. Yachty later released it officially, capitalizing on his opportunity. This song runs a short 1 minute and 23 seconds, containing catchy, and almost funny vibrato vocals in the chorus, which made the song gain the traction it did. This single was boosted by today's culture, as the topic of the song is comedic and fits the sound the internet is craving right now. This song was bound to explode. It is a unique, entertaining, and short but sweet listen.
Leave a Comment
About the Contributors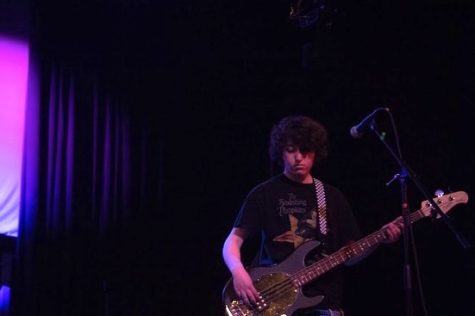 Nico DiBari, Entertainment Editor
Nico is a senior currently enrolled in Journalism II. In addition to visual art, writing, and literature, he is passionate about contemporary music and...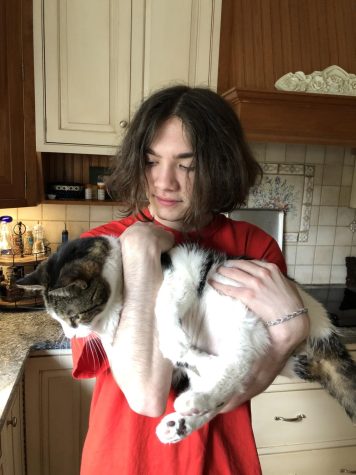 Nicolas Bandille, Staff Writer
Nick Bandille is a sophomore, covering news and information for The Paw. During his free time, he enjoys listening to music, playing video games, along...