Juniors Weep as Seniors Sweep Powderpuff 2022
For the first time in many years, junior and senior WMC girls competed in a powderpuff football game. Seniors Olivia Cancel, Karissa Miller, Katie Dore, Amanda Even, Maggie Goldberg, Grace Sokolowski and Lauren Pollio put together the event for their IBCP Service Learning Project. The game was played for Sarah's Fight for Hope with all proceeds going to the foundation.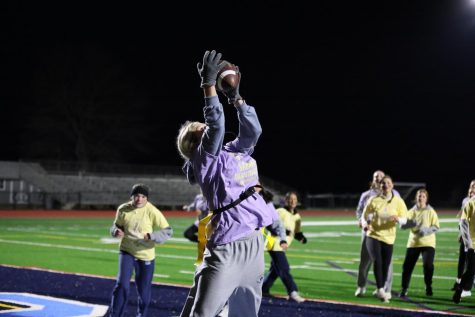 The game featured junior girls vs. senior girls in a flag football game. The seniors came out on top winning by a score 14-8. Carly Gleason caught a pass from Sofia Chan and Kaitlyn Buchanan punched one through the uprights in the first half to put the seniors ahead 8-0. Senior Alexa Murawski ran 40 yards to the house in the second half putting her team up 14-0. Hungry for a comeback the juniors answered back with Jill Nestor running 20 yards for a touchdown of her own. With short time left in the game the juniors were not able to find a way to score again and the seniors came out Senior Isabella Wu recorded five sacks and earned herself "Piggy of the Week"
Miller shared with The Paw that they chose a powderpuff game because "since we've been in high school we haven't had powderpuff and a lot of people were wanting to do it." Putting the event together was no easy task. Their planning for it began over a year in advance. The girls met with Mr. Rymer and Mr. Schilling to get their idea approved and then continued to meet with administration as the event got closer. The team then had to coordinate with the Sarah's Fight for Hope Foundation and the Sarah's PALS club at West Morris. Cancel said that their last step was getting players and coaches involved.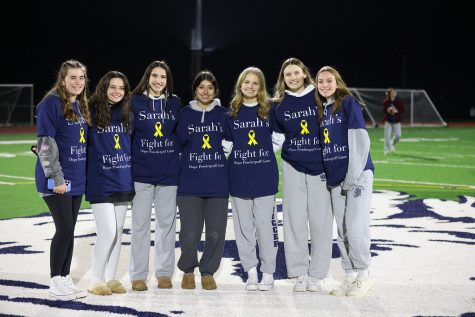 Sarah's Fight for Hope is a very important part of the WMC community and the greater Long Valley community. Katie Dore stated "My classmates and I knew that we wanted to donate to a foundation that meant something to our community, so we chose Sarah's Fight for Hope since so many people either knew Sarah personally or knew of the amazing person that she was." Sarah was a student here but lost her life to leukemia in 2017. Sarah's mother spoke at the event and shared things about her daughter's life and what the foundation does now for families and children battling cancer.
Dore also shared that "After working on this project for over a year, seeing it come to life with so much success was beyond fulfilling." Because of the success this year there is hope for powderpuff games for many years to come.
Leave a Comment
About the Contributor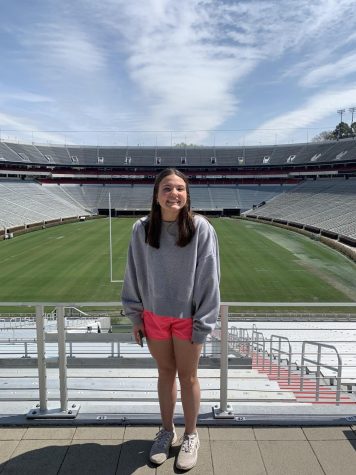 Lizzie Rubright, Sports Editor
Lizzie is a senior and in her third and final year writing for The Paw. Lizzie loves all things sports: watching them, playing them and especially writing...