Student Artist Spotlight: Maya Janssen
So many of the most celebrated members of extracurriculars and sports here at WMC are, understandably, upperclassmen. Seniors are both the most experienced students and the ones with the least time left to be celebrated. Because of this, most awards, honors, and first-chair positions go to them. Not all, though, and there are a fair few underclassmen who make waves at WMC with their passion, dedication, and talent. One shining example of this concept is sophomore Maya Janssen, The Paw's December Student Artist Spotlight.
Janssen is, per the usual for this column, involved with a large number of arts-based extracurriculars. In both concert orchestra, symphony orchestra, and Central jazz band she plays the bass, she's a member of Central Theater (she has an ensemble part in this spring's production of Once Upon a Mattress), and she sings alto in Central's treble chorus, mixed choir, and two a capella groups: the Howlers and the Noteworthies (where she sings tenor, as no alto part is available). Outside of the arts, she also plays for the JV field hockey team in the fall.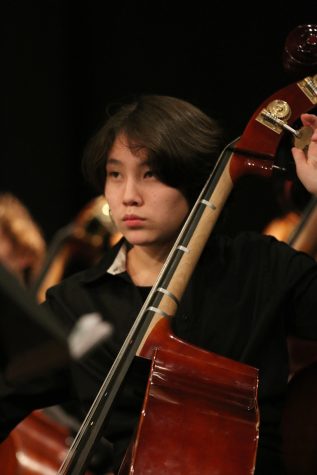 Janssen began playing the bass in freshman year: she switched off of the violin in order to help add density to the lower strings, and kept with it because of its "beautiful strong sound." And though initially picking up a new instrument was difficult for her, she flourished on the bass and became first chair in only her second semester, which "boosted [her] confidence and inspired [her] to play more."  This year she says she was "determined to get first chair again" because she loved the feeling of being a leader and helping the section to thrive, and she succeeded in that aim. As a section leader, Janssen helps out her fellow basses by disseminating information to the group and assisting them when needed with their music. She says being a section leader has really strengthened her relationships with the other bass players, and she's become almost a mentor to one of the freshman bassists this year.
On top of playing bass in concert orchestra, Janssen performs with two other instrumental groups: the WMRHSD symphony orchestra and the WMC jazz band. This year is her first in both groups, and she's loving the experience. Janssen described symphony specifically, where she plays third chair bass, as "a great atmosphere" and a place to "escape reality."  
Janssen is also heavily involved in choir here at Central. She's a member of the WMC mixed choir — the group of students who take choral classes as an elective — and during the most recent winter concert she featured as a soloist for their piece Be a Light. On top of taking choir classes, she's also a part of audition-based choir extracurriculars such as the WMC Treble Chorus and two student-led mixed a cappella groups: the Howlers and the Noteworthies. 
Finally, Janssen is an active member of Central Theater, and highlights the flexibility of the program. In the fall she's busy with field hockey, and therefore unable to commit to being a part of the onstage performance, but she volunteers in other ways by helping build sets or work the tech booth. Then in the spring once field hockey has ended she has more time on her hands and can audition for roles.
Janssen is only a sophomore, but her commitment to the arts in and around West Morris Central is significant in both breadth and depth. Congratulations to Maya Janssen for being The Paw's December Student Artist Spotlight, and we look forward to seeing you grow as an artist even more in the future!
Leave a Comment
About the Contributor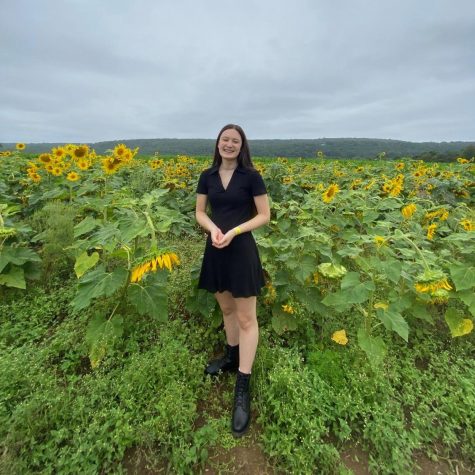 Evelyn Oravez, Editor-in-Chief
Evelyn is a senior and Journalism III student this year, and is one of The Paw's editors-in-chief for two years running! This year she is excited about...