The Lady Kittens Claw Their Way to Victory and Back To Back is Back
Every year the West Morris Central (WMC) boys basketball team runs a 3v3 tournament for middle school and high school students. The event is completely run by the boys basketball team and their families, from refereeing the games, to running the concessions, and everything in between! This year, the competition was a huge success, raising over $3,000 for their program. 
Normally, this event attracts a large sum of middle school aged teams, and while those numbers didn't fail to disappoint, this year there were also way more high school teams than ever before. In the high school boys bracket, there were 12 teams and for the first time in a long time, there was a high school girls bracket with 3 teams. 
In the high school brackets, all the teams played three preliminary matches to get seeded for the single elimination round. Going into playoffs, The Lady Kittens were seeded #1 in the girls bracket, which left Big Al's Ballers and The Hammerettes to battle it out in the semi final round. Ultimately, The Hammerettes came out victorious and were set to face off against The Lady Kittens in the final. In the boys bracket, Team Money was the #1 seed and last year's returning champions, Back 2 Back, were the #2 seed and hoped to take home the crown once again.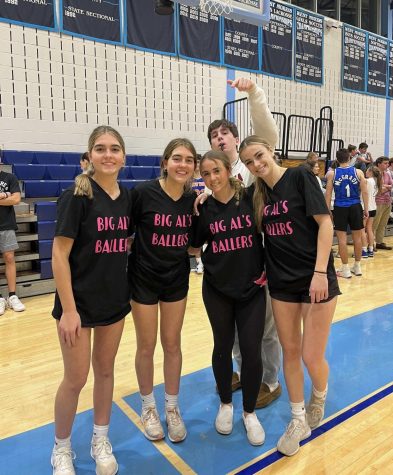 At the end of the night, The Lady Kittens, consisting of Alexa Murawski, Kelsey Commerford, and Maggie Thorton, won the girls bracket after the go-ahead lay-up by Murawski. Murawski commented, "It felt really great to win, I had the support of my teammates and my coaches, and I think it was the support that enabled us to come out victorious. I want to thank all the competitors for making the experience so enjoyable." Meanwhile in the boys bracket, Team Back 2 Back, including Shaun Seabeck, Michael Spaziano, and Sebastian Holl, were victorious for the second year in a row. 
Since this year's winning teams of both the boys and girls high school brackets were fully composed of seniors, next year it's a completely clean slate and any team has the chance to be victorious. 
Leave a Comment
About the Writer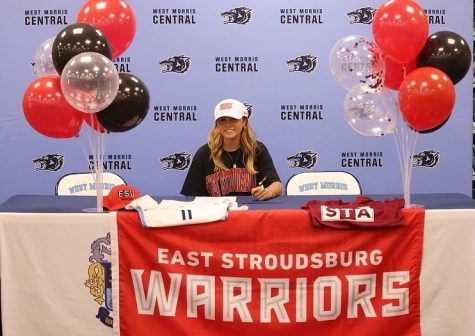 Maddie Lamb, Editor-in-Chief
Maddie Lamb is a senior here at West Morris Central. This is her second year writing for The Paw and wants to continue to write about school and sports...