The Homecoming P.R.I.D.E. Ambassador Nominees Are…
This year, West Morris Central broke with over sixty years of Homecoming traditions. Instead of five female nominees for Homecoming Queen, there were seven nominees for Homecoming P.R.I.D.E. Ambassador, two of which were males. These nominees were chosen by their peers because of their excellent demonstrations of passion, respect, integrity, determination, and empathy. At Homecoming, Olivia Montuore was declared Homecoming P.R.I.D.E. Ambassador , but here is more information about the other six nominees!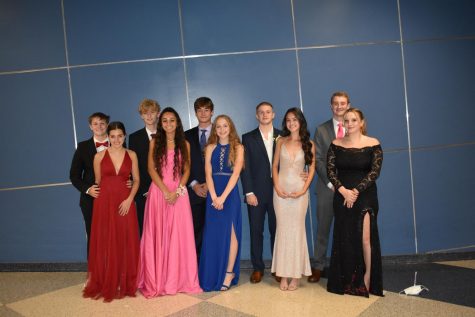 Dylan Mack 
Mack participates in Cross Country and Track at West Morris Central. Mack also takes rigorous courses at school to show his dedication to his academics. He not only jumps at the chance to volunteer but also helps any friend out when needed. Mack often wears school apparel to demonstrate his school spirit. Mack best exemplifies DETERMINATION as he consistently is dedicated to his sports and academics. At the Homecoming P.R.I.D.E. Ambassador Ceremony, Mack was escorted by fellow nominee, Tayla Sharp. 
Tayla Sharp 
Sharp shared that her favorite things to do include baking and dancing. When she is not learning new recipes for her family to enjoy, she is learning choreography from either a youtube video or a TikTok. She expressed that if she did have the time that she would take dance classes, but unfortunately can't because of her dedication to school and work. Sharp takes her job very seriously as she sees it as a way to apply herself and even learn new skills. Within the school and outside of it, she has showcased her abilities to take on a leadership role and manage responsibilities. Sharp best identifies with PASSION as she constantly participates in activities that she loves. During the ceremony, Sharp walked with fellow P.R.I.D.E. Ambassador Nominee, Dylan Mack.
 Shannon Carratura
Carratura is involved in both Cross Country and Track. Even when she is not running during her own events, she can be seen cheering on her teammates. Carratura best exemplifies DETERMINATION as she consistently shows effort in her extracurriculars and academics. Carratura also encourages fellow classmates and teammates to put forth their best efforts in all areas. During the Homecoming P.R.I.D.E. Ambassador Ceremony, Carratura was escorted by Lucas Chan.
David Rento 
David Rento plays for the boy's basketball team. He feels as if he best exemplifies the characteristic of RESPECT in regards to P.R.I.D.E. Rento shows his respect in both school and during extracurricular activities. He frequently goes to games and competitions in order to show support for fellow classmates and friends. Rento also exemplifies school spirit by making sure to wear school apparel to school. During the Homecoming P.R.I.D.E. Ambassador Ceremony, Rento was escorted by fellow nominee, Chelsea Gonzalez. 
Chelsea Gonzalez
Chelsea Gonzalez is on the field hockey team at WMC. Within the school, Gonzalez participates in many clubs and volunteers in several community service activities to help give back. Gonzalez best exemplifies INTEGRITY as she stands true to her morals and is very kind and honest to others. Gonzalez does what is deemed right even when nobody's watching. At the Homecoming P.R.I.D.E. Ambassador Ceremony, Gonzalez was escorted by fellow nominee, David Rento. 
Makenna Lindert 
Lindert is actively involved in the art program. At West Morris Central, she helps get students prepared for the holiday seasons by painting the security office windows. Lindert also plays softball for the school team and is actively involved with Relay For Life. Lindert best embodies EMPATHY as she always considers everyone's feelings and does her best to help people in any way possible. Lindert was escorted by Andrew Miller during the ceremony. 
Leave a Comment
About the Contributor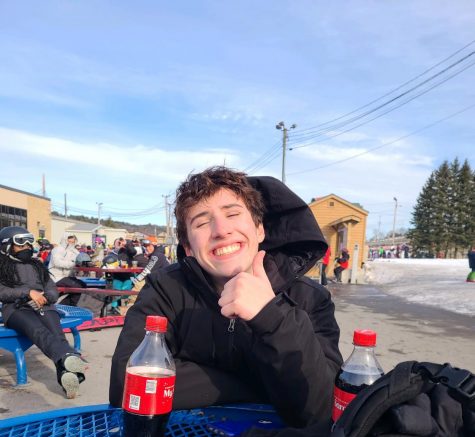 Sebastian Gutkin, Editor-in-Chief
Sebastian Gutkin is a senior here at West Morris Central High School and is currently Editor-in-Chief. This is his third and final year writing for The...