JoJo Siwa: Gen-Z's Role Model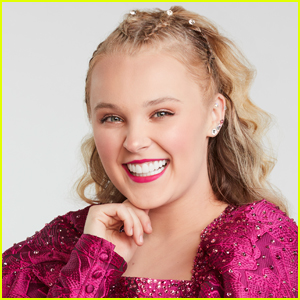 JoJo Siwa wasn't lying when she said she was going to come back like a boomerang! Named one of TIME's 100 Most Influential People of 2020, the 18 year old singer, actor, dancer and performer has made quite the name for herself since she hit the media in 2014. Her larger than life personality and flashy style has amassed her over 36 million followers on TikTok and 11 million Instagram followers around the world of all ages. 
On January 20, 2021, JoJo posted a TikTok video, lip syncing to the song, "Born This Way," by Lady GaGa – a tune that has been used by many LGBTQ+ creators as a means of expressing their sexuality. Siwa followed up her TikTok on January 22, by posting a photo of herself to Twitter wearing a shirt reading "BEST. GAY. COUSIN. EVER." She was met with love from millions, supporting her in her journey of finding herself after leaving the hit show Dance Moms.
Unfortunately, however, many parents of young children were not as excited for JoJo as they did not want their child exposed to "cultural messages that would lead them toward a progressive sexual ethic," as stated by Amber Caroll on the Christian website, EQUIP. 
It is a common misconception that a child's sexuality can be influenced when it is in fact determined by a combination of biological, hormonal, emotional and environmental factors, according to WebMD. This automatically disproves any notion that a child could "become gay" from watching Siwa on her various platforms. 
The Youtube channel, "It's JoJo Siwa," features vlogs, music videos and updates on her life. She exudes a very upbeat attitude in these videos, catering toward a younger crowd. Over the years many have believed her personality to be obnoxious or childish, saying she should act her age and retire the sparkly outfits. However, this "acting one's age" has been a double standard for other media personalities that have been thought to be acting too mature, also deterring parents of young children. 
JoJo's messages toward children are nothing but beneficial. She has always been one to uplift her viewers, despite the hate she has faced since first appearing on Dance Moms. With a fan base of generally toddlers to preteens, one of her main goals is to be an entertaining, positive influence. Of course, as she continues to get older, she guest features in podcasts of other youtubers and does interviews where she is able to reveal more information about her relationship with her partner, Kylie and stories geared towards an older audience. 
This is not to say she hides her sexuality on her personal platforms, though, as Kylie has been a part of multiple videos, TikToks, and Instagram posts. Her public relationship, no matter how controversial and hate provoking, is an incredible way for easily influenced young minds to see that romantic relationships go far beyond a man and a woman. 
Siwa is also making history, being the first dancer on "Dancing With the Stars" to have a same sex partner – better late than never!
In 2021, especially as children are exposed to technology and social media now more than ever, it is crucial that they have a positive role model who preaches individuality. JoJo has continuously shown her love and support for all her fans and has learned to block out the hate she has faced throughout the years, making her an exemplar of dedication and perseverance. 
Note: Between the time of writing and publishing this article, JoJo Siwa and Kylie Prew have broken up. 
Leave a Comment
About the Contributor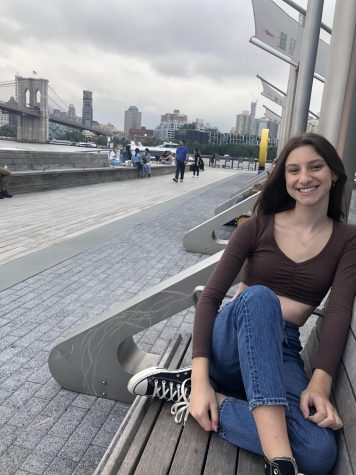 Elise Hennebery, Staff Writer
Elise is a sophomore and will be writing as a Journalism I student. She is excited to learn from other students and writers to broaden her skills throughout...