USWNT & USMNT Equal Pay Deal
On February 22, 2022 players on the U.S. Womens National Soccer Team (USWNT) reached a $24 million settlement with The U.S. Soccer Federation that settled a gender discrimination lawsuit . Nearly 3 months later on May 18th 2022, U.S. Soccer reached an agreement with the USWNT & U.S. Men's National Soccer Team (USMNT) that resulted in both sides receiving equal pay with identical economic terms, as well as equalizing FIFIA world cup prize money, the first federation to ever do so. USWNT forward, Meghan Rapinoe, stated, "I don't think you can overstate how huge this is not just for us, but hopefully, kind of setting a new tone going forward."
The fight for these agreements was extensive and exhausting. For years it was unclear how U.S. Soccer would resolve the distinctions between the mens and womens teams like the different contracts, and unequal prize money. However, the change really kicked off when players on the USMNT privately agreed to share some of the millions of dollars in World Cup bonus money with the women's players last year. Walker Zimmermn, USMNT Defender, stated, "When we got together as a group, certainly we saw that there was not going to be a way forward without the equalization of prize money."
The equalization of prize money will start occuring during the 2022 men's World cup and 2023 women's World Cup. As a result, the prize money payments that U.S. Soccer receives from FIFA will be shared equally between players on both the U.S. mens and womens teams. U.S. Soccer president, Cindy Cone stated, "No other country has ever done this." She continued, "I think everyone should be really proud of what we've accomplished here. It really, truly, is historic."
In addition to the equalization of prize money, the players also will receive equal pay and forms of aid. The new contracts layout equal benefits like retirement funds, facilities, travel arrangements and insurance. U.S. soccer announced, "This is a truly historic moment. These agreements have changed the game forever here in the United States and have the potential to change the game around the world."
Despite these agreements USMNT and USWNT players still won't receive completely equal salaries. The best players will still receive increased bonuses. Additionally, injuries, coaching decisions and the number of games each team plays will affect what each player will earn.
The United States set a precedent for other countries to model and in doing so take the next step in the equalization of mens and womens sports.
Leave a Comment
About the Writer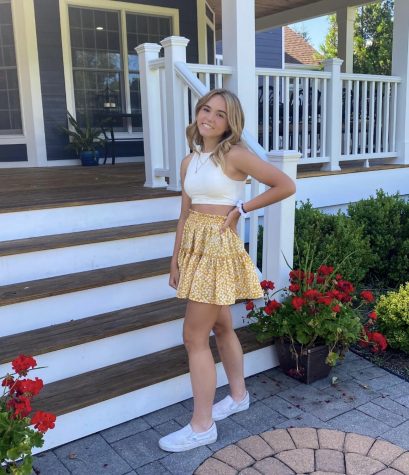 Maddie Lamb, Editor-in-Chief
Maddie Lamb is a senior here at West Morris Central. This is her second year writing for The Paw and wants to continue to write about school and sports...