New iPhone 14 and MacBook Upgrade Speculations
Apple has had their fair share of releases and announcements this year, with the new iPhone 14 taking the spotlight. Speculations of new updates to their MacBooks are notable as well, with some information out for the public already. These upgrades will grab customer's attention, ranging from performance improvements, to fixes of common issues.
The new iPhone 14, along with the Plus, Pro, and Max Pro versions, feature some of the greatest improvements to smartphones in years. Although this iPhone is cosmetically similar to the iPhone 13, there is a lot going on inside, including substantial refinements. These upgrades are what we expect as customers of Apple, like better camera quality, extra storage, and impressive battery life. There are also notable features like crash detection, which instantly notifies emergency services, as well as important contacts in your phone, if you get into a car accident. Another addition is the new heat dissipation system, that effectively manages your phone's temperature, solving a wide range issue for many users. This new iPhone, ranging from $800-$900, is less pricey than its predecessors, as well as it has handy and convenient additions. If it's within your budget, and you're due for a new phone, the iPhone 14 wouldn't be half bad of a choice.
Along with the new iPhone this year, upgrades to MacBooks are in heavy speculation. Mark Gurman, a tech reporter for Bloomberg, has released information on enhancements of the 14-inch and 16-inch models of the MacBook Pro (via Macworld.) These models are predicted to be released this Fall, along with M2 pro and M2 Max chip upgrades, making this release significant. Regularly, Apple holds events during October or November, though, Gurman said this event will likely not be held this year. Instead, Apple will issue a press release announcing their product. The MacBooks are expected to be priced at around $2,000-$3,500, depending on their contents. The design is not expected to be changed, but MacOS is receiving upgrades. These new improvements are most definitely something to look forward to, and are necessary changes in the product. Though, it's important to not get too excited, as this is all mostly speculation, and delays may occur, pushing these releases towards the beginning of 2023.
Leave a Comment
About the Contributor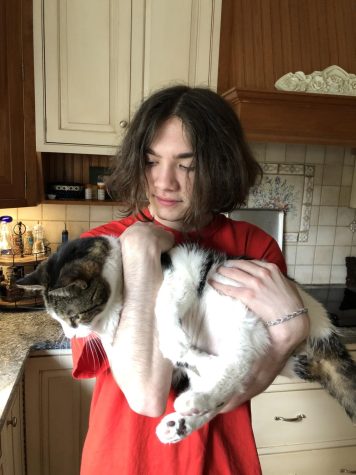 Nicolas Bandille, Staff Writer
Nick Bandille is a sophomore, covering news and information for The Paw. During his free time, he enjoys listening to music, playing video games, along...