The Paw's Gift Guide
Stumped on what to ask for this holiday season? Here's a collection of the top items on The Paw's staff lists this year!
James Cleary – Sweatshirts
Sweatshirts are a great gift for anyone, and come in a huge array of prices ranging anywhere from $10-$100. Some popular brands include Nike, Adidas, Champion, or The North Face.
Elyse Cuccaro – Lululemon leggings
Although Lululemon leggings are on the expensive side, they are a high quality investment and will last a longtime. Other high quality legging brands at a lower price include Aerie, Athleta, GymShark or Fabletics.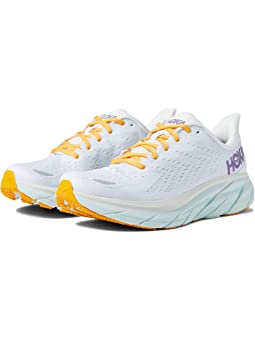 Lizzie Rubright – Hoka sneakers
Hoka sneakers are more expensive than a typical everyday shoe, however compared to other running shoes they are well priced. These sneakers come in a ton of different styles that can be tailored to your specific shoe needs.
Maddie Lamb – Water Bottle/Tumblr
Water Bottles make a great gift for anyone, especially athletes. Reusable water bottles are very reasonably priced and can be personalized with different colors, designs, quotes, ect. Popular brands include Hydro Flask, Yeti, and Stanley.
Mimi Useche – Headphones
Headphones make a great gift for a high school student. They are not only useful at school, but also at the gym, on long plane or car rides, and even just to wear around the house. Some popular products are from Apple, Sony, or JBL.
Kaylan Moore – Perfume
Perfume or cologne make great gifts to ask for as there are so many different scents to choose from. They can range from inexpensive to expensive, depending on the brand. Some higher-end options include Dior or Prada, while more reasonably priced products can be found at Ulta, Target, or Victoria Secret.
Maddie Booth- Uggs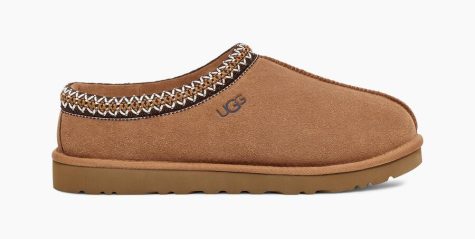 Ugg shoes make a great gift for anyone! Ugg has tons of different types of footwear ranging from slippers all the way to heels. Some of their most popular shoes are their moccasins and boots. Ugg products are on the more expensive side, however they are extremely high quality and will last for a long time.
Sequoia Shepard – Skincare Products
Skincare products are typically reasonably priced and can make a great gift for anyone, any age. Some popular brands are Nitrogena, Drunk Elephant, The Ordinary, or Ceravae. These products can be purchased at Target, Ulta, Sephora or any local drugstore!
Carly Juliano – Converse
Any type of footwear makes a great gift, but Converse have been becoming increasingly popular this past year. Converse are well liked amongst men, women, and even children. Most Converse are reasonably priced and they come in a huge variety of colors and styles.
Eliza Olsen – Jewelry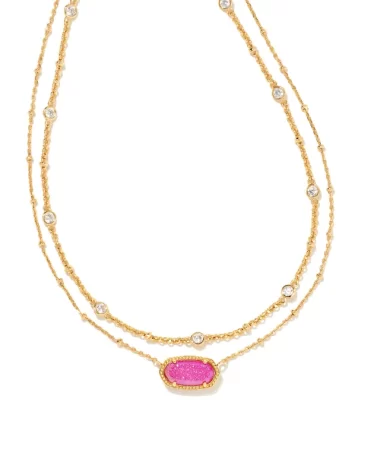 Jewelry is another gift that can range from very expensive to inexpensive. There are a ton of different options like necklaces, bracelets, earrings or rings. Most of the time these items can be personalized with engravings or gemstones. Some popular brands are Tiffany & Co, Kendra Scott, Francesscas, or Pandora.
Dakotah Hubbard – A sweater
Anyone can benefit from new clothes this holiday season! Specifically, sweaters make a great gift to receive this winter. There are so many different colors and styles that come in many different price ranges. Well liked brands include Princess Polly, Patagonia, Free People, H&M and even Amazon!
Julia Miller – Candles
Candles are terrific stocking stuffers or gifts in general. There are so many different scents to choose from that will instantly make any room smell better. Instead of candles, air fresheners or wall flowers also make great gifts for students to use in their cars or future college dorms. The best candles can be bought at Target, Bath and Body Works, Home Goods, and Yankee Candle.
Sean Bodnar – Surfboard
Surfboards make a great gift for those who love the beach or adventure. There are many options that range for beginners to those who are advanced. Some of the best brands are Pyzel, Al Merrick, JS, Mayhem, DHD, Pukas and T. Patterson.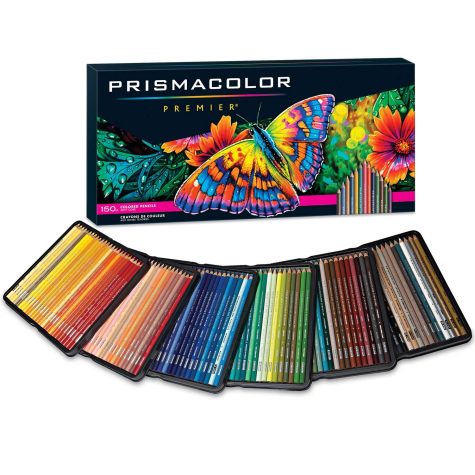 Nico DiBari – Prismacolor colored pencils
Although Prismacolor colored pencils are much more expensive than your typical colored pencil, the pigment wax, clay and other ingredients are of a very high quality which allow them to last a long time when stored properly. They also come in a variety of colors and values which make a great gift for any artist!
Brendan Granata – Laptop
There are so many benefits to a laptop that will greatly improve the life of a high school student. These high quality computers can also be used by students in college and beyond. Some of the best laptop brands are the MacBook Pro, Google Pixelbook Go, Dell XPS 17, and the Acer Nitro 5.
Evelyn Oravez – Weighted Blanket
A weighted blanket is a great gift to ask for this winter that just about anyone can benefit from. There are so many advantages to using a weighted blanket. For example, it offers an extra sense of extra warmth and comfort which brings good sleep, and helps your body rest.
If you don't know what to ask for during the holidays or are lost on what to get someone else, hopefully these ideas can help you find the perfect gift!
Leave a Comment
About the Contributor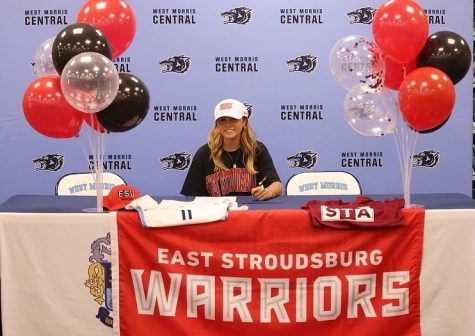 Maddie Lamb, Editor-in-Chief
Maddie Lamb is a senior here at West Morris Central. This is her second year writing for The Paw and wants to continue to write about school and sports...