Here Comes Santa Claus!
It is evident that Christmas is fast approaching when Santa Claus makes his annual appearances all around town and festive holiday events begin to pop up!
Each year, Santa Claus embarks on his journey around Long Valley with some of the town's fire departments. These include the Long Valley Fire Company, Schooley's Mountain Fire Department, and the Fairmount Fire Department. This year, Santa will be paying his wide range of visits throughout the day on Saturday, December 17th.
The Long Valley Fire Company will be escorting Santa Claus around the valley portion of town beginning at 11:30 am. Santa will be riding with this company until around 5:00 pm. Below is the schedule for Santa's appearances with the Long Valley Fire Company:
11:30 am: James Trail 
11:45 am: Markham Drive
12:00 pm: Rice Lane & Alexandra Lane (Intersection) 
12:10 pm: Rice Lane & Harvest Lane (Intersection)
12:40 pm: Fawn Ridge (Bus Stop)
1:10 pm: Fawnridge (North Loop, Bus Stops)
1:25 pm: Brooklawn Drive (Bus Stop)
1:40 pm: Acorn Drive (Bus Stop)
1:50 pm Squire Jill & Ranney Road (Bus Stops)
2:05 pm: Stoney Brook Road & Fieldstone Drive (Bus Stops)
2:20 pm: Chancellor Way (Bus Stop)
2:50 pm: North Washington
3:10 pm: South Washington 
3:25 pm: Overlook Drive 
3:40 pm: Mountainview Avenue 
4:10 pm: Carl Lane, Valley View Lane, and Long Valley Blvd
4:40 pm: Highland Avenue 
The Schooley's Mountain Fire Department will be parading Santa Claus around the mountain on two different fire trucks this year, Ladder 3-9 and Engine 3-1. Listed below is the schedule for Santa's ride with Schooley's Mountain Fire Department's Ladder 3-9:
L1 – Hasting Square: 9:00 am to 10:15 am
L2 – Peachtree Village: 10:30 am to 11:30 am
L3 – Shadow Hill Way: 11:45 am to 12:15 pm 
L4 – Mission Road: 12:30 pm to 1:15 pm 
L5 – Yorkshire Drive: 1:30 pm to 2 pm 
L6 – Upper Flocktown Road: 2:15-3:15 pm 
Here is the schedule for Santa's ride on Schooley's Mountain Fire Department's Engine 3-1:
E1 – Nestling Wood: 9:00 am to 10:30 am
E2 – Lower Flocktown Road: 10:45 am to 11:15 am
E3 – Kings Highway: 11:30 am to 12 pm 
E4 – Stephensburg Road: 12:15 pm to 1 pm
E5 – Ramsey Way: 1:15 pm to 1:45 pm
E6 – Zellers Road: 2:00 pm to 3:00 pm
In addition to the Long Valley Fire Company and the Schooley's Mountain Fire Department, the Fairmount Fire Company will be accompanying Santa Claus around Tewksbury Township, New Jersey and Washington Township. The company will be departing the firehouse approximately at 10:00 am for the Tewksbury response area, then starting the Washington Township area around 11:30 am. The neighborhoods that Santa will be visiting with this company are as follows:
Tewksbury Township: Apple Lane, Tiger Drive, Whitenack Road, Pace Farm Road, Salters Farm Road, Terill Drive, Coddington Lane, and Dege Farm Road. 
Washington Township: Abedim Way, Tall Timber Drive, West Valley Brook Road, Samantha Lane, Shenandoah Court, Sierra Drive, Ryan Court, Jordan Court, Christopher Drive, Liberty Hills Court, Parker Acres, Krista Court, Long Hill, Parker Road, Sun Valley Way, and Fleming Court. 
Looking for an entire weekend filled with holiday fun? Ort Farms has been transformed into a Winter Wonderland this December! The Ort Farms Winter Wonderland 2022 will take place on Sunday, December 18th from 10:00 am to 2:00 pm. There will be a great deal of festive activities to partake in, such as horse-drawn carriage rides, and the greenhouse will be filled with Christmas crafts and other activities for children. Visitors will also have the opportunity to see Santa Claus and some of the animals. Christmas music will be played and hot chocolate and gingerbread cookies served. Ort Farms is certainly spreading the holiday cheer to all of their visitors this season with one final Sunday Fun-Day before they close their doors for the 2022 season. 
Long Valley, New Jersey is the perfect place to enjoy a plethora of different seasonal offerings. During the autumnal season, multiple farms in the area, along with both spooky and scenic sites, offered opportunities for visitors to experience a variety of fall vibes. Take a look at The Paw's article on Fall Festivities in Morris County for further information on these offerings. 
Clearly, Long Valley does an incredible job at ringing in the holiday season as well and spreading Christmas cheer to all of its residents and visitors. As there is already less than two weeks until Christmas day, be sure to take advantage of the wonderful holiday activities listed above before it is too late!
Leave a Comment
About the Contributor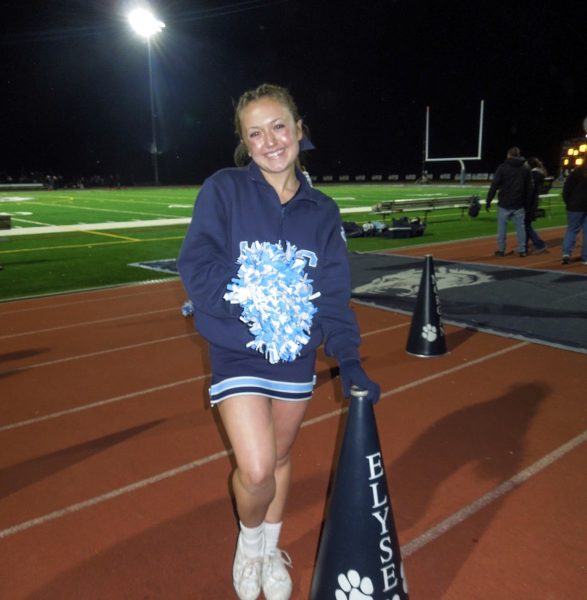 Elyse Cuccaro, Editor-in-Chief
Elyse Cuccaro is a junior at West Morris Central. She is beyond excited to continue writing for The Paw this school year as the Editor-in-Chief. Elyse...