A Look at 5 Religious Traditions Around the World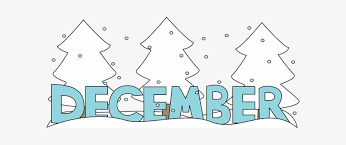 As the holiday season approaches, cultures around the world begin to express religion through different traditions. The excitement during this time of the year is worldwide, almost everyone recognizes their holiday differently. As there are over 4000 religions recognized worldwide, it is fascinating to see the different traditions. Here are how some religions recognize their holidays during December.
Ōmisoka is considered one of the most important days of the year in Japanese tradition. It resembles the final day of the old year and the eve of the new year on December 31. According to "December Holidays Around the World," an article by WorldStrides, "Families gather on Ōmisoka for one last time in the old year to have a bowl of Toshi Koshi-soba or Toshi Koshi-udon, a tradition based on eating the long noodles to cross over from one year to the next." Following this tradition, families then visit shrines or temples for Hatsumōde at midnight. During Hatsumōde, large crowds visit shrines and temples, and pay their respect to their previous year's health and happiness, praying for another good year. 
Ashura, which occurs between December 4th and 5th, means 10, as it is the 10th day of the Islamic month of Muharram. Muharram, a practice that originated by Muhammad that pays respect to the parting of the Red Sea by Moses. However, according to an article about Ashura  by HuffPost, "The Islamic calendar is lunar, so the date of Ashura can vary depending on the sighting of the moon." Ashura marks the creation of the world, Moses's flight from Egypt, and Noah's departure from the ark. Sunni Muslims recognize the holiday by fasting because Muhammad (the founder of Islam) fasted as a way of worship and to improve personal behavior. However, this day is not a celebratory holiday for all. Shiite Muslims recognize Ashura as a day of mourning, following the death of Muhammad's grandson, Hussein ibn Ali, who was beheaded during the Battle of Karbala in 680 CE. Shiite Muslims go through rituals and travel to Karbala, Iraq, where Hussein was killed. Others wear black and march through the streets, chanting or cutting themselves on the forehead, to ritually punish their bodies. This intense practice was condemned by some Shiite leaders and was substituted with a blood drive.   
Yalda is a holiday recognized by Zoroastrians, an Iranian religion that is one of the oldest faiths in the world. Zoroastrians celebrate the winter solstice as a bridge from good to evil, as nights become shorter and the number of daylight increases. According to an article about a Persian festival by Britannica, "People stayed up all night, telling stories and eating watermelon and pomegranate, in addition to dried fruit, in anticipation of the sun rising." The celebration of daylight is an important moment for Zoroastrians, as good will come and evil has been overcome.  
Kwanzaa, a relatively new holiday that started in 1966, was created by Dr. Maulana Karenga. It is a way for black Americans to celebrate their African American heritage. On December 26, people begin to light the Kinara, as it represents the seven principles of Kwanzaa. These principles are unity, self-determination, responsibility, economics, purpose, creativity, and faith. Families recite poems from close members of their community as well. Others sing, dance, and eat together. The holiday of Kwanzaa is a special day for many, as it is a way for people of African ancestry to bond as a community. 
Bodhi day is a holiday celebrated by Buddhists on December 30. It is the day that the Buddha Siddharta Gautama experienced enlightenment. According to the National Day Calendar, it is a day of meditation, tea, and cookies, some even decorate a Bodhi tree. It is called "Bodhi" as the word means enlightenment and awakening. 
As December continues, thousands of religions around the world will begin to express their traditions. Although the traditions differ, people around the world have one thing in common, they express their faith through traditions as a form of respect.
Leave a Comment
About the Contributor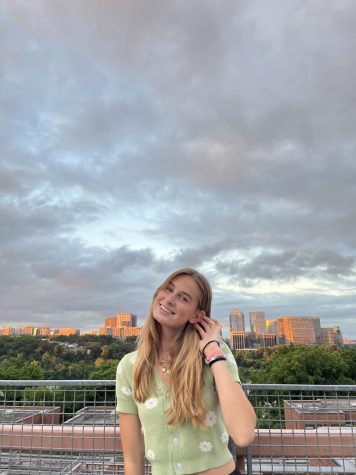 Eliza Olsen, World News Editor
Eliza is a sophomore at WMC. This is her first year writing for The Paw. She is involved in soccer and track. Eliza is interested in covering recent events...