'Tis the Season to Celebrate
Christmas
Traditionally, Christmas is a holiday celebrated by Christians to commemorate the birth of their religious messiah, Jesus of Nazareth. The holiday was first celebrated in AD 336 and it is an annual, global holiday celebrated on December 25th. It is popular for Christians to go to church on both Christmas Eve and Christmas, as they are celebrating an important figure in their religion. Over the years, this holiday has become one that is also observed in a secular manner by non-Christians. These people usually join in on some of the fun Christmas traditions. A couple examples are getting a christmas tree and decorating it with ornaments, making cookies, and watching movies.
Hanukkah
Hanukkah is an annual Jewish tradition that occurs on the 25th day of Kislev on the Jewish calendar. This means that the dates range from late November to December. The eight nights that this holiday celebrates represents the eight days that oil lasted to burn the candle in the last synagogue standing in Egypt (now Israel) before three fourths of the walls were destroyed by the Romans, leaving only the west wall. This was a miracle because the Maccabees, which was the Jewish group who was in rebellion against their leader, found only enough olive oil to light the candle for only one night, however a miracle happened and the candle remained lit for eight days which gave them time to find more oil. This holiday includes many traditions including lighting the menorah for eight nights to remember the eight days that the oil lasted to light the candles, playing dreidel, eating fried foods, receiving Hanukkah gelt, giving gifts, and listening to music.
Kwanzaa
Kwanzaa is a week-long holiday that celebrates African American culture and roots. This holiday was created in 1966, which was a time of prejudice for African Americans in American society. Each day of this secular holiday celebrates a different principle. These principles include Umoja (unity), Kujichagulia (Self-Determination), Ujima (Collective Work and Responsibility), Ujamaa (Cooperative Economics), Nia (Purpose), Kuumba (Creativity), and Imani (Faith). During the celebration, families light a candle each night. There are seven candles (Mishumaa Sabaa)- representing the 7 principles. The kinara, which holds the candles, represents the origin of African Americans.
Yule
Yule is a winter holiday celebrated by Germans. This celebration is observed by Pagans and it is to celebrate the winter solstice which is also known as the longest night of the year. This holiday is 12-days long and this year the celebration will begin on December 21st and will end on January 1st, however the dates may vary from year to year. Traditions of this holiday include making an evergreen wreath, lighting a Yule log, having a feast, participating in a wishing ritual, decluttering space, and having a treat.
New Years Eve
New Year's Eve is a holiday that celebrates the countdown to the new year ahead. It is celebrated on December 31st or the last day in the Gregorian calendar. This secular holiday is observed globally and through many traditions, some of which include kissing a loved one, watching the ball drop in NYC on TV or in person, or to make a resolution as a goal you want to achieve during the upcoming year.
Leave a Comment
About the Contributor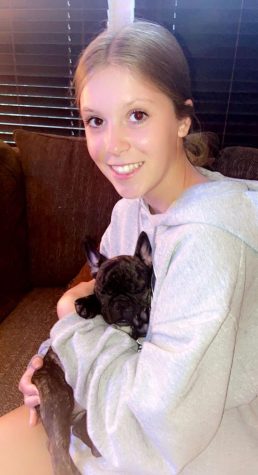 Carly Juliano, Staff Writer
Carly is a junior at West Morris Central and this will be her first year writing for The Paw. She loves to write, as her favorite subject in school is...