James Corden Quits The Late Late Show
On April 28th, James Corden hosted the last episode of The Late Late Show, marking the end of an eight year journey. He states it became a "very easy decision," with the main reason being spending more time with his wife and three children.
In an interview with The Times, Corden talks about how he and his family had to cancel their summer vacation, as complications with Corden's job held them back from traveling. He says when he told his son Max about canceling vacation, "he looked so sad," and he mentioned that he and his wife have only "six more summers with the kids, before they start wanting to go off with their mates."
The Late Late Show was previously hosted by Craig Ferguson for nine years. Corden signed to take Ferguson's spot in 2014 and aired as the new host in March of 2015.
One of his most popular segments of his show is his driving and singing with celebrities, such as Stevie Wonder, Mariah Carey, and Michelle Obama. He has filmed the last episode with celebrity guests including Harry Styles and Will Ferrell.
The news of Corden leaving was announced a year ago in April of 2022, and it gave fans, and more importantly coworkers, time to prepare for their future. Also, notably, almost 90% of the team from when they started were still there until the end, according to Corden.
Though Corden enjoyed filming for the show over the past eight years, he's very excited to be retiring from The Late Late Show, as he can spend much more time with his family.
Leave a Comment
About the Contributor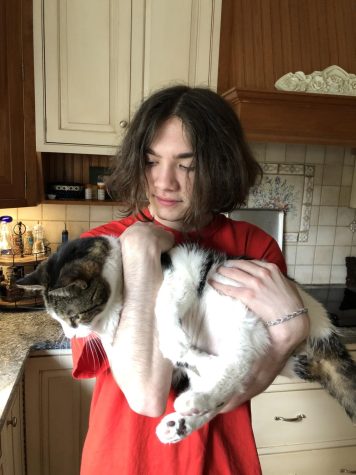 Nicolas Bandille, Staff Writer
Nick Bandille is a sophomore, covering news and information for The Paw. During his free time, he enjoys listening to music, playing video games, along...