English teacher takes on climate change one book at a time
Hang on for a minute...we're trying to find some more stories you might like.
"
What does it mean to give of ourselves, to dedicate our service, our time, our energy, to doing something that is important, and something that's important not just for us, but for other people, and for other living beings on the planet… if we give back to this world more than we take from it, it would be a really great place."
— Mr. Crews
Mr. Crews, an English teacher here at WMC, spent his summer working to help bring attention to how preservation of forests can help mitigate climate change and did so by donating not only his time but by also writing an essay for The Northeast Wilderness Trust, a non-profit based out of Montpelier, VT. 
After a close friend introduced Mr. Crews to the Adirondacks in 2012, Mr. Crews hiked all of the 46 high peaks in the Adirondacks, known as the 46ers.  After doing so, Mr. Crews wrote a collection of poems in a book titled High Peaks (Ra Press 2015), where each poem represented a different hike he completed. Throughout the years, Crews has begun to form a connection to the Adirondacks and found it to be quite the inspiration for his writing. Crews began to do more research and wrote lyric essays surrounding the history and environmental aspects of the Adirondacks, featured in his latest book Wander-Thrush (Ra Press 2018). Last spring, Crews started selling copies of Wander-Thrush to raise money for The Northeast Wilderness Trust. The organization buys land which is then preserved as wilderness, and Crews believes that it's one of the easiest ways to bring attention and awareness to how important the place is and the wildlife there. When Crews heard they wanted to purchase some land in the Adirondacks, he raised $1356.00 to donate to the Trust by selling his book and collecting donations. 
After the land was purchased in May, Mr. Crews was introduced to Jon Leibowitz, the executive director of the Trust, and was asked to collaborate on a new project this past summer. Mr. Crews was able to go to what is known as the Howland Research Forest in Edinburg, ME, where back in 2007, the Trust protected the land as "forever wild." He was able to visit the research forest and got to meet a lot of the scientists who work there, and who have been for over twenty years examining how old-growth forests store and sequester carbon from the atmosphere.
He just finished the essay "On Wilderness: Rethinking Climate Change" about the Howland Forest and it will be published this fall in an online environmental journal called The HOPPER.  He comments, "As human beings, we come to a point in our lives where we want to do something important and special. I'm starting to realize that, you know, I think I want to do something important. And I teach, but I also write. By writing you can raise awareness. You can try to reach people, and I'm trying to do it in creative ways, to maybe bridge audiences and have people consider some of the more important questions we should be asking…I think poetry can move people in ways that might help create serious change." 
Mr. Crews describes the Adirondacks as an "anchor" for his writing as it has been such an important part of his life and helped bring awareness to how important preservation and the protection of wildlife is.  
Hang on for a minute...we're trying to find some more stories you might like.
About the Writer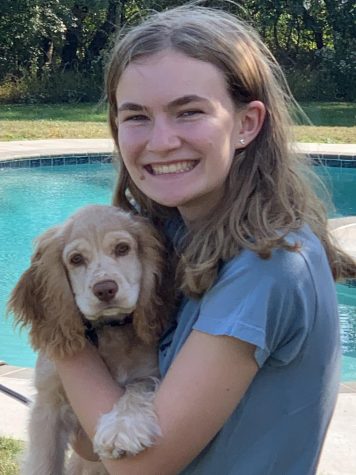 Hannah Gould, Layout Editor
Hannah is a junior at WMC and one of the layout editors for The Paw. Due to her love of writing, she also plans on writing for features throughout the...