Holiday Happenings in the Music Department
The holiday season is one of the busiest for the music department. There are many opportunities to see WMC's finest musicians in action!
Upcoming Events: 
December 19th, 7pm: West Morris Central Winter Concert 
For the final concert of 2019, WMC's music department will be putting on a winter concert. The first half of the concert will feature the Mixed Choir, Women's Ensemble, Concert Choir, and the a cappella groups, Loreleis, Noteworthies, and Howlers. The second half will feature the Mixed Choir and a small orchestra performing several choruses and solos from Handel's Messiah. This yearly tradition is not to be missed! 
Past Events: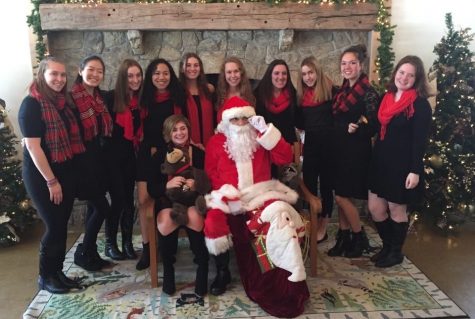 December 8th, 12pm: Festival of Trees 
The Festival of Trees is a holiday event put together by the Senior Resource Center in Chester. Families, businesses, and other organizations sponsor and decorate trees to be auctioned. The a cappella groups performed individual pieces as well as some Christmas carols.
December 8th, 5pm: Zion Lutheran Church Tree Lighting
As part of Long Valley's Holiday Happenings this year, Zion Lutheran Church had their tree lighting ceremony. The a cappella groups performed their songs in the church along with several other groups before the ceremony began outside.
December 6th, 10th, 11th, and 17th: Orchestra at ShopRite
Orchestra students from the two ensemble groups, a quartet and a quintet, play holiday music to entertain the shoppers. The groups take turns sending musicians to play, so it's a different ensemble every time!
December 15th, 4pm: St. Mark's Christmas Concert 
The Loreleis and Howlers performed at St. Mark the Evangelist Church for their Christmas concert. The concert featured the St. Mark choir and other performers from the community. Our groups performed their individual pieces as well as a combined piece with all the performers involved. 
About the Writer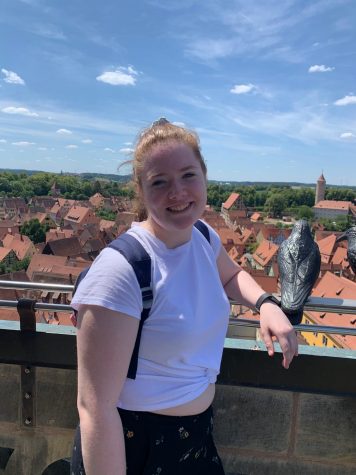 Kyra Conover, Features Editor
Kyra Conover is a senior and is very excited to be the editor for the Features department! She is also one of the leaders of the Loreleis a cappella group...