How Will Halloween Be Different This Year?
In the beginning of the coronavirus pandemic, many people were sure that it would be a short-lived crisis that ended just in time for all of the end of year holidays. We are now about 6 months in and the pandemic has obviously gone on for far longer than originally anticipated. This drives the question, will we have to cancel these big, important holidays to keep ourselves safe? In New Jersey, at least, the answer seems to be no. On September 9th, Governor Murphy told NJ Advance Media, "As far as this moment in time, Halloween's still on in New Jersey." He later clarified that this includes trick-or-treating. "Obviously it's not going to be a normal Halloween," he added, as well as saying that new Halloween protocols will be rolled out sometime in the future.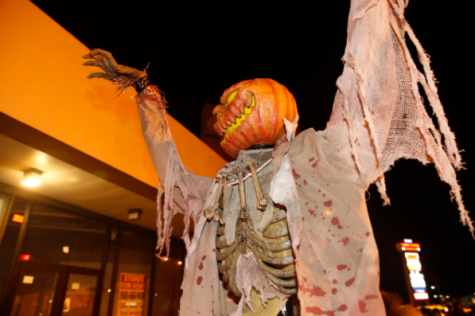 Even with Halloween still on, however, New Jersey will be missing some of the spooky attractions that draw in tourism at this time of year. Multiple large Halloween parades, including those in Toms River and Ocean County, have been cancelled preemptively due to concerns that large numbers of people will cause a viral hotspot. Not every tourist attraction in New Jersey is cancelled, however. While other large amusement parks like Disney and Knott's Berry Farm are cancelling their Halloween festivities, Six Flags (including the Great Adventure location here in New Jersey) is still planning on holding their annual HallowFest. They have stated on the Six Flags Great Adventure website that, "At HALLOWFEST, the terror will be reimagined by adding safety precautions to reduce the spreading of both human and zombie germs." This includes adding protocols to reduce the number of guests in the park, keep all guests socially distanced, and ensure that everyone is properly masked within the park.
Other popular local spots are still open as well. Long Valley's own Ort Farms has had their pumpkin patches and corn maze open for a few weeks now and don't seem to plan on cancelling them any time soon. According to their website, they still have their annual Boo Bash planned for October 31st. Due to the large, outdoor nature of their festival, Ort Farms can have guests adhere to all social distancing protocols while still allowing large numbers of visitors into the park. Close by, other farms are also keeping their Halloween festivities open. Hackettstown's Donaldson Farms has their Boo in the Barnyard and Trick or Treat Corral still planned for this year. Chester's Alstede Farms also has weekly Harvest Moon Hayrides planned for the rest of September and October.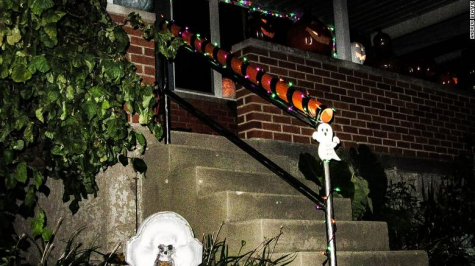 On September 21st, however, the Center for Disease Control and Prevention released their updated guidelines, which included a section regarding Halloween. They made a list of "High Risk Activities" which they do not recommend engaging in this Halloween. This includes traditional trick-or-treating, trunk-or-treating, indoor costume parties, indoor haunted houses, and hayrides/tractor rides with people outside of your household. Some "Moderate Risk Activities" include less traditional, "one way" trick-or-treating, where candy is laid out in goodie bags at the end of a driveway, as well as any outdoor, socially distanced activities such as pumpkin picking and safe outdoor parties with adequate social distancing. This may require New Jersey residents to be more creative when it comes to celebrating Halloween in order to fulfill the safety guidelines set out by the CDC.
Citizens of New Jersey, especially, are no stranger to non-traditional Halloweens. In 2012, then-Governor Chris Christie cancelled and then postponed our Halloween until a Monday in November due to the chaos of Hurricane Sandy. The year before, 2011, saw another postponed Halloween due to an unusually large snowstorm a couple of days before. In both of these situations, New Jersey managed to overcome the challenges and hold a safe but fun Halloween. Hopefully that enthusiasm holds up this year as well and New Jersey is able to celebrate a socially distanced, but still spooky, Halloween.
Leave a Comment
About the Contributor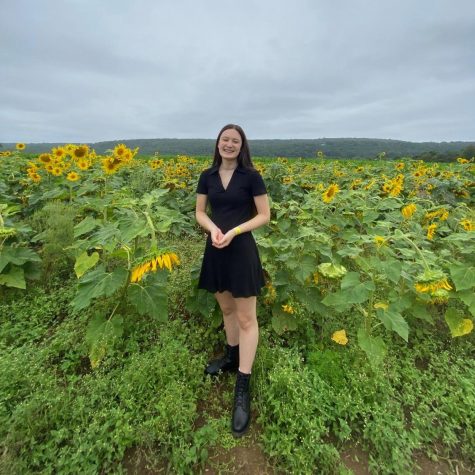 Evelyn Oravez, Editor-in-Chief
Evelyn is a senior and Journalism III student this year, and is one of The Paw's editors-in-chief for two years running! This year she is excited about...