Safely Connecting with Loved Ones over the Holidays
This holiday season, many people will likely not be able to celebrate with their loved ones as they usually do. Luckily, there are still many ways to safely connect with family and friends! 
As the pandemic has taught us thus far, technology is crucial for connecting people when you cannot be with them in person. Hailey Onweller, a senior at West Morris Central, shares that this Christmas she plans on  "video chatting [her] grandparents and cousins all day while they cook and eat. It's definitely not gonna feel normal," she remarks, "but it'll be funny for sure and nice to 'see' them."
There are lots of websites, however, that provide fun features besides calling, texting, and video chat. If you miss watching holiday movies and shows with your loved ones, websites like Teleparty and Scener allow you to watch with friends, no matter where they are! Teleparty, formerly NetflixParty, is specifically designed for Netflix, Disney, Hulu, or HBO, and it allows viewers to chat on the side of the screen. Scener is for any streaming service, and includes a video chat feature as well as a text chat.
There are also many free apps and online games that you can play with people online! For example, Among Us has been a very popular game to play with friends lately, and it might be a good way to connect with loved ones over the holiday if you are looking for a new way to spend time together. It is a free app for IOS and Android, but if you want to play on your computer it costs $4.99 on Steam. If that kind of game isn't your taste, you could also try older online games like Webkinz, Club Penguin Rewritten, and Poptropica as a blast from the past. This would mostly apply to friends, siblings, and cousins around the same age who used to play these games for the nostalgia factor, but hey, maybe older friends and family members would like to give it a shot, too!
Another way to connect with family is to share playlists with each other. Many streaming services make it easy to share a playlist you've created or to access playlists made by others. Some streaming services have features that make it easier to connect with other people. Spotify, for example, has two features that are perfect for this: collaborative playlists and listening parties. Collaborative playlists are just what they sound like: somebody chooses to make their playlist collaborative and then anybody can add songs to it! Listening parties are made possible by Spotify's Group Session Beta feature. It allows two to five people to listen to the same music or podcast simultaneously. If your family normally listens to music during gatherings or just enjoys sharing music, this could be the perfect way to feel connected this holiday season.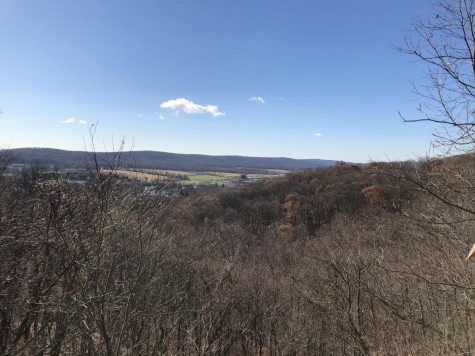 If you'd like a break from staring at a screen, however, there are also activities that you can do to connect with others that don't require the internet. You can make some baked goods and deliver or send them out to those you care about. You could also take up pen-pal-ing with somebody you know. Similar to pen pals, another idea is hand-writing holiday cards! There are many online services for designing and ordering fancy holiday cards, but they don't have the same sentimental feel of a handwritten letter. You could also try your hand at arts and crafts and make some DIY gifts for people! If the pandemic has given you extra free-time, this could be a fun screen-free way to spend it, all while being able to do something for others.
Lastly, if your family and friends live nearby and you are comfortable with meeting them in-person, some outdoor and socially-distanced activities include hiking and sledding, if there's snow! If you celebrate Christmas, you could also plan to meet to cut down your Christmas tree. Just remember to bundle up, stay safe, and have fun!
Leave a Comment
About the Contributor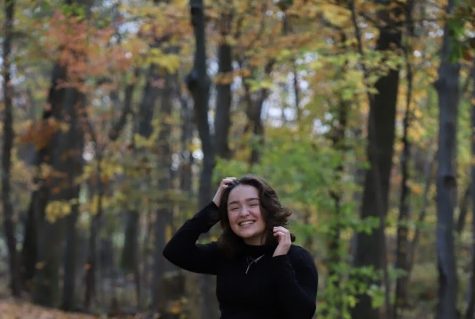 Sarah Garcia, Staff Writer
Sarah Garcia is a senior at West Morris Central, and this is her second year with The Paw. In her free time, she loves to make and listen to music. She...